Whether you spend a weekend or a full week in summer, spring or winter, there is lots to do in Hanmer Springs. Read below the Backyard Travel Family's top tips on activities in the area.
Hanmer Springs is an absolute mecca of activities for the outdoor enthusiast. Whether you have a family with young children, or are an adrenaline junkie, you will find some amazing things to do in Hanmer Springs. Often touted as one of the South Island's best weekend getaways, we found more than enough Hanmer Springs activities to last a whole week.
Hanmer Springs is home to the beautiful Hanmer Forest Park. The Forest Park is filled with mountain biking trails and walking tracks that will tire out big kids and little kids alike. If you have a need for speed, then you can't go past some of the best Hanmer Springs attractions such as jet boating, bungy jumping, quad biking and canoe safaris. At the end of the day, when your muscles are tired and you just want to relax, then take a dip in the tranquil Hanmer Springs Thermal Pools and Spa.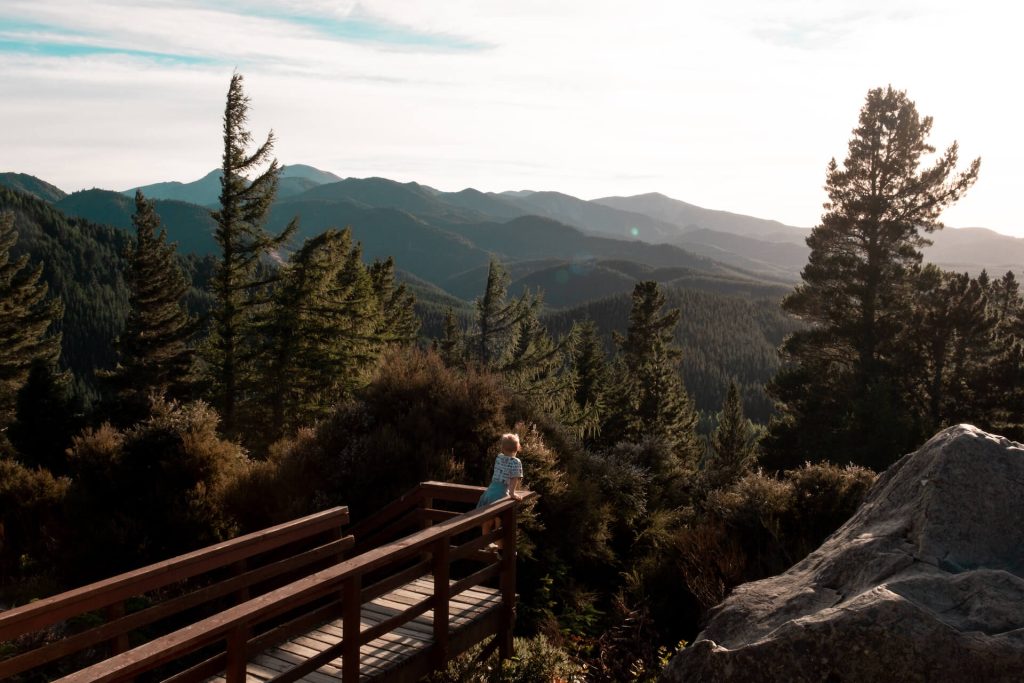 How to get to Hanmer Springs?
Hanmer Springs is located 135km north of Christchurch or 130km south of Kaikoura in New Zealand's beautiful South Island. The easiest way to get to Hanmer Springs is to drive, but you can also take a bus from Christchurch City to Hanmer Springs, and this will take about 2 hours and 10 minutes. Hanmer is a great weekend or short trip from Canterbury, or a good stop on a road trip heading north to Kaikoura, or through the Lewis Pass to the West Coast or Nelson.
Driving time
Driving from Christchurch to Hanmer Springs: 2 hours
Driving from Kaikoura to Hanmer Springs: just under 2 hours
Whether you are looking at a day trip from Christchurch, a weekend away or a week of outdoor activities, we know you will enjoy some of our favourite things to do in Hanmer Springs.
Mountain Biking in Hanmer Springs
One of the biggest drawcards of Hanmer Springs is the incredible forest that is Hanmer Forest Park. It is filled with a plethora of beautiful trails and people come from all around New Zealand to mountain bike these amazing trails. If your family just love outdoor activities, you will surely enjoy these tracks!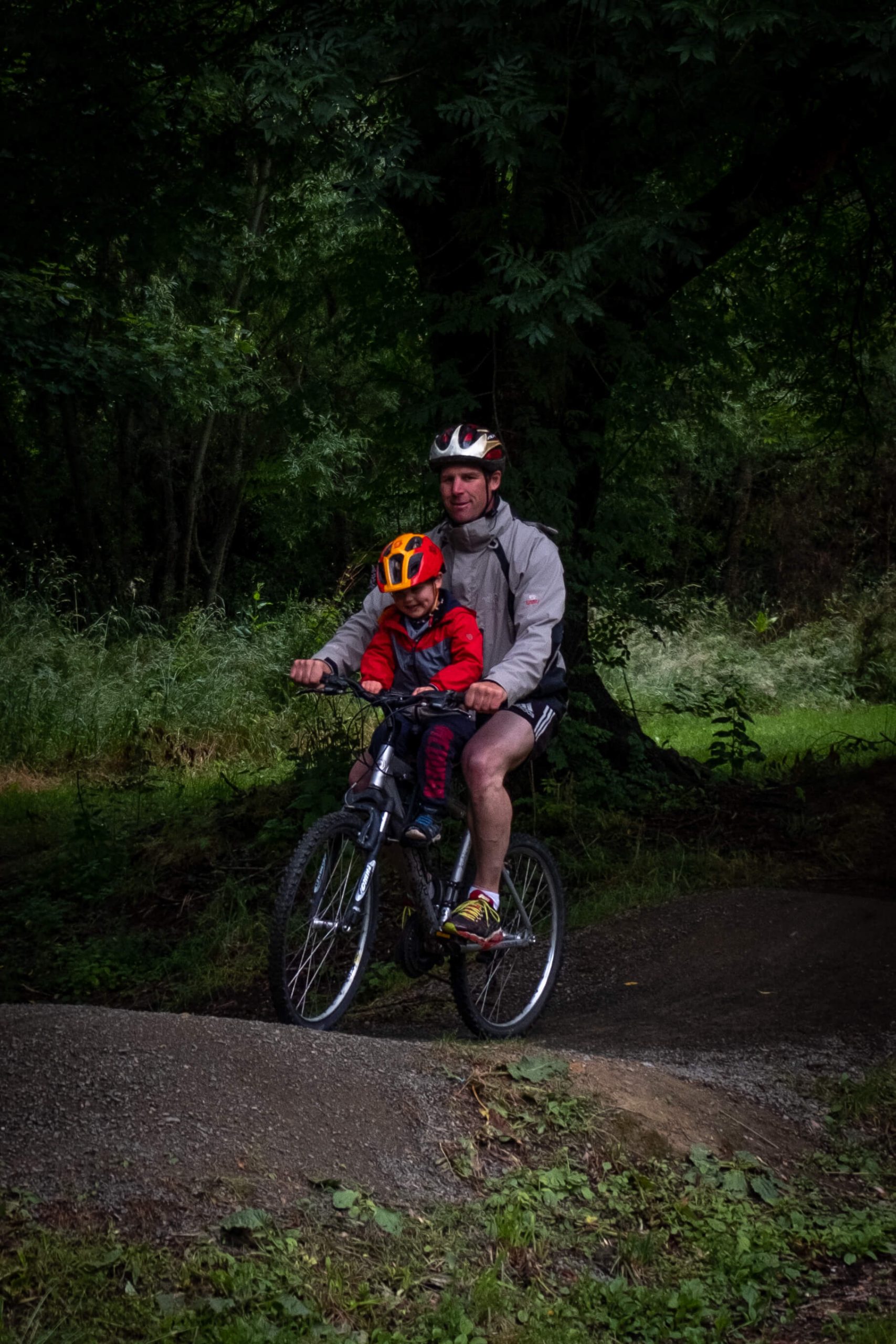 Beginner/Easy Trails
The beginner trails run along the lower side of Jollies Pass Road and the Lower Dog Stream track. If you start at the Hanmer Forest Park car park (which has an info board and toilets) and take your bikes across the road to the start of the Forest Amble Track, you will find a hard copy of a map you can pop into your pocket.
For your first time mountain biking with kids in Hanmer Forest, this is the perfect place to start. You can head right (anticlockwise) and follow the circular Easy Rider Trail, which is a 6km track. It is more technical at the beginning and much flatter in the second half of the trail.
You can also try the Perseverance Track which is narrower but flat and will require a little more concentration, but there are no big hills here. It connects to the Easy Rider Track and can be ridden in either direction.
The Base Camp track on the car park side of Hanmer Forest Park is a 1.6km track which is also fun for beginners. A few small hills and lumps and bumps, but the majority of the track is pretty flat.
To download a copy of the mtb trails, click here.
Intermediate/Advanced MTB tracks
If you love the thrill of downhill mountain biking and the wind in your hair, then the intermediate and advanced tracks in Hanmer Forest Park should be on your list. The tracks start from the Hanmer Forest car park on Jollies Pass Road. From the township, this will be on your left as you head down Jollies Pass Road.
There are 10's of km of trails in Hanmer Forest that will keep you busy for hours. You can download a copy of the mountain biking map here or head to the information board at the Hanmer Forest carpark to get your bearings before you go.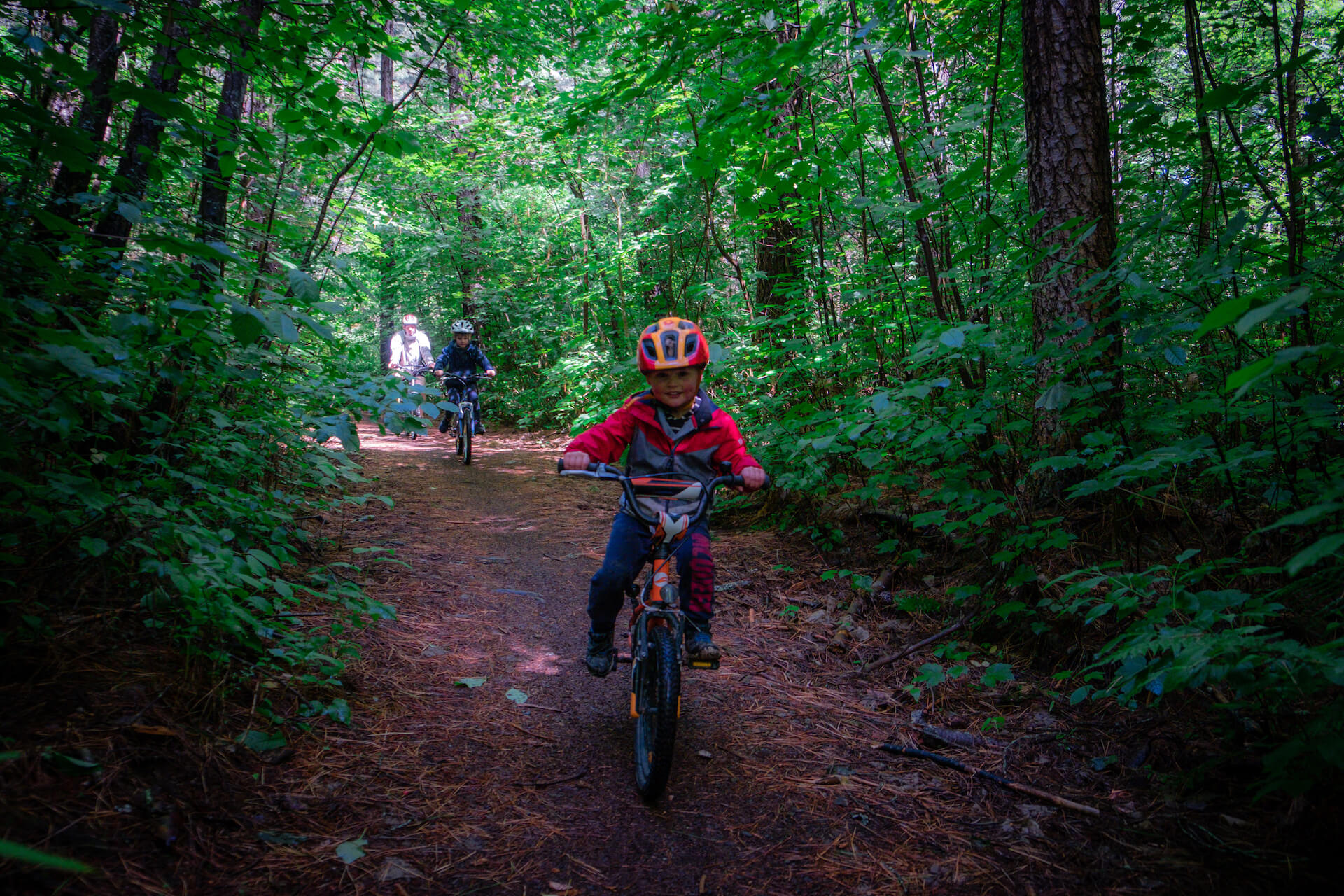 Bike Hire in Hanmer Springs
If you don't have your own bike, there are plenty of places to hire bikes in Hanmer Springs. Check out Hanmer Springs Adventure Centre or any of the bike hire outlets on the main road. Also check with your accommodation as they often have bikes to hire onsite too.
Bike Repair in Hanmer Springs
We brought our own bikes to Hanmer, but did have a problem so needed to get it fixed before we could continue biking. We spoke to the bike mechanic at Hanmer Springs Adventure Centre who was awesome and got us all fixed in a jiffy, AND for a reasonable price too. So we highly recommend them if you need a bike repair.
Bike Pump Track on the Easy Rider Trail in Hanmer Forest Park
The Hanmer Springs mountain bike pump track is a great place to test your skills and see if you can use your momentum to make it around the track without pedalling. This may be a great test for the adults, but the kids will also find this track fun.
If your younger kids aren't quite up for longer biking or you feel they aren't ready for a more technical trail, then this the best place to bike in Hanmer for them. There are also some great flat paths near the river here that are great to cycle along too.
How to get here: Drive or bike to the Brooke Dawson Reserve at the end of Bath Street (near the Top 10 Holiday Park) You can drive down the hill and park on the grass in the reserve. Head over the bridge and take the track to your left, which will read the bike pump track in about 100m. (You can also access the fairy doors walk if you head straight ahead across the bridge)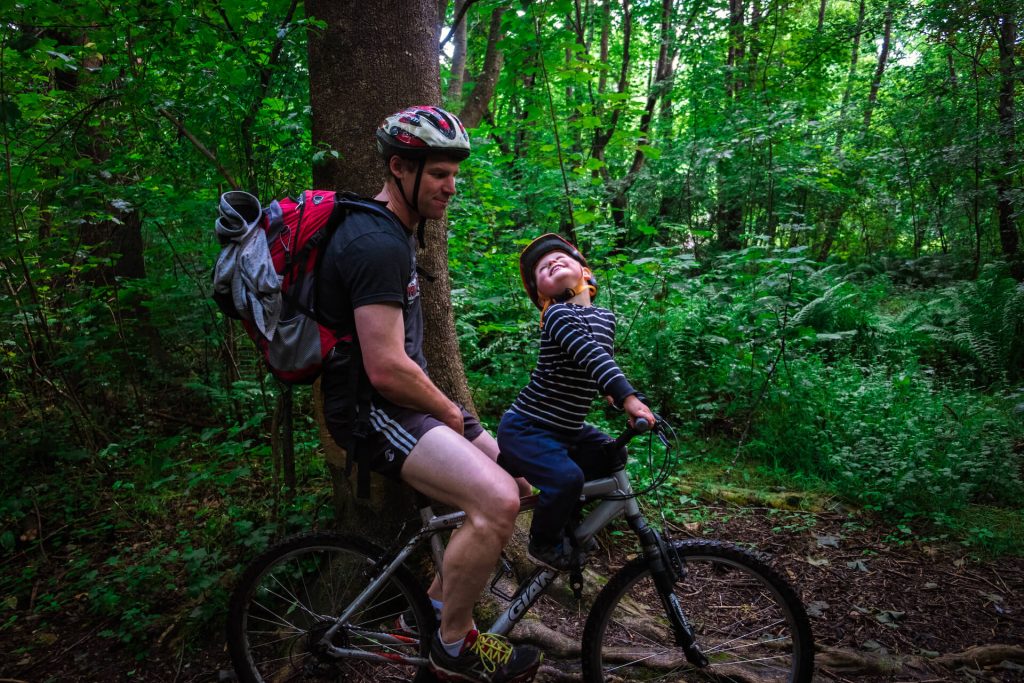 Hanmer Springs Thermal Pools and Spa
The Hanmer Springs Thermal Pools and Spa are perhaps the biggest Hanmer Springs attraction. Visiting the hot pools is the best thing to do with kids, as it is now home to the tallest waterslide in New Zealand. There are four waterslides at the hot pools; two that require a 2 person raft and 2 single hydroslides.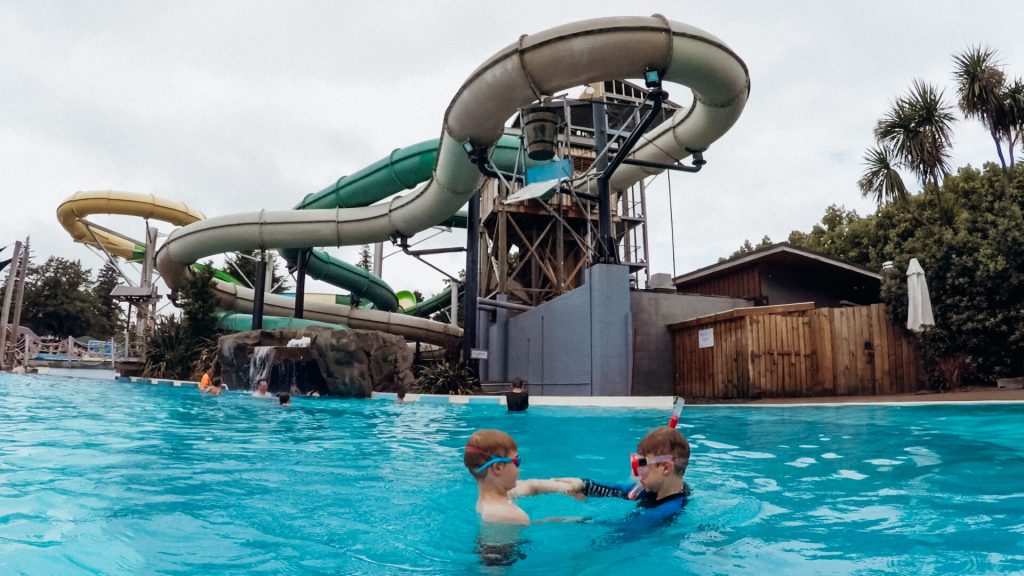 Conical Thrill Waterslide
Conical Thrill is the newest slide and it is this slide that is the highest waterslide in New Zealand. Jump on top of the sit on top tube/raft and start the gentle ride down… until you reach the big drop where you lose you stomach just a bit. Do make sure to lift your bottom before it bump bump bumps along the bottom of the slide.
Super Bowl Waterslide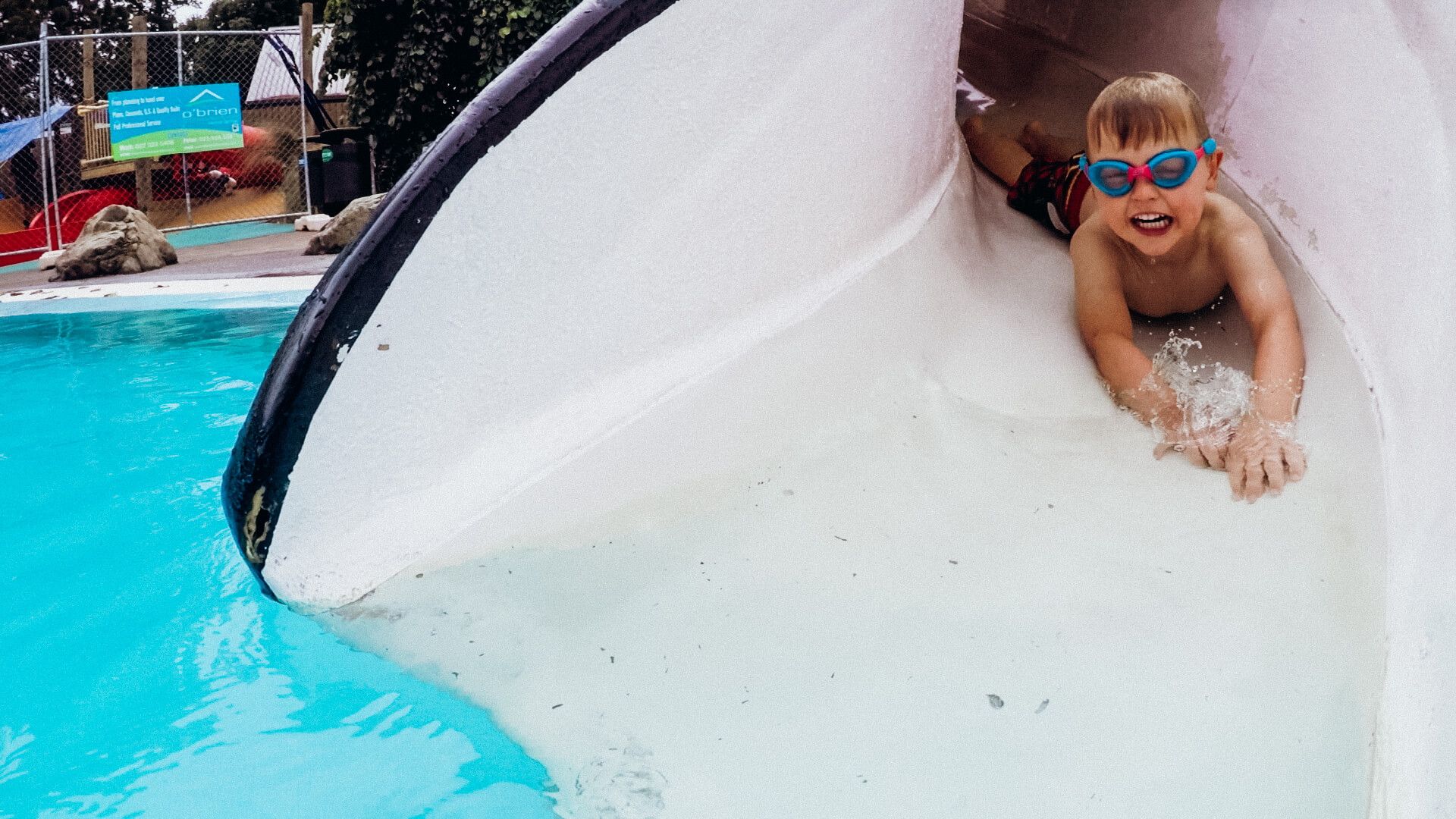 The Super Bowl is a really different type of hydroslide. I have never seen a slide like this and really enjoyed how unique it was. Sitting again in a 2 person doughnut raft, you shoot down the slide quickly before you are sucked into the huge "SuperBowl" where you spin around the edges, much like water spins around the drain. As you slow to the bottom, you are then "sucked down the drain" and popped out the bottom.
I think if someone asked me what was one of my favourite Hanmer Springs family activities, I think these raft waterslides would be it. I love being able to experience something with the kids. The single slides were great too, but there's nothing like listening to your child squeal with delight in front of you.
Single hydroslides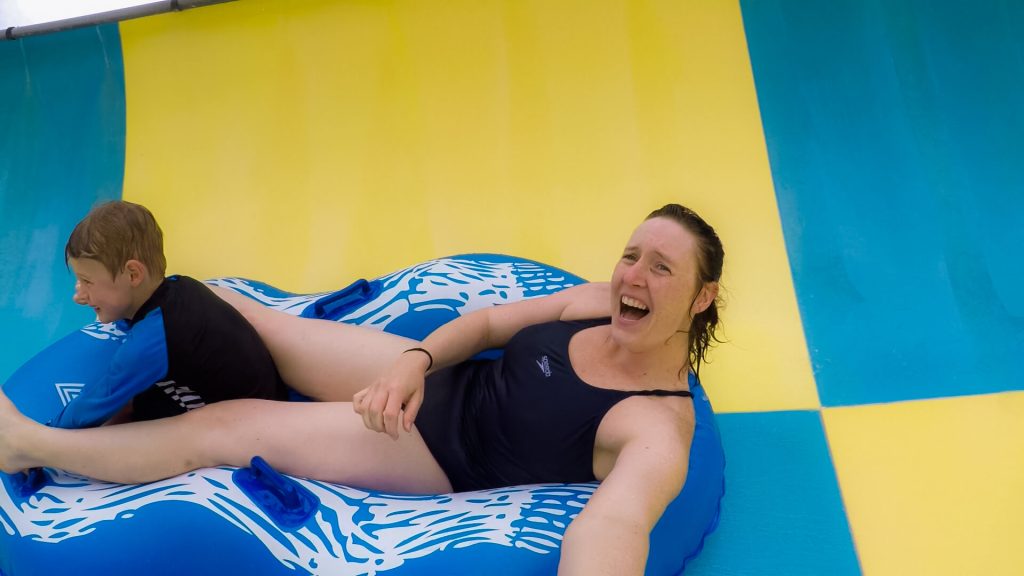 The final two single rider slides include a "black hole" dark slide which is super quick and the lighter slide, which is the more gentle of the hydroslides. My advice for the dark slide in particular is to make sure you lie down instead of sitting, as I smacked my head on the first ride as you really have no idea where the slide turns. My 6 year old had less of an issue, but perhaps an adult weight makes it run a bit faster.
Family Pools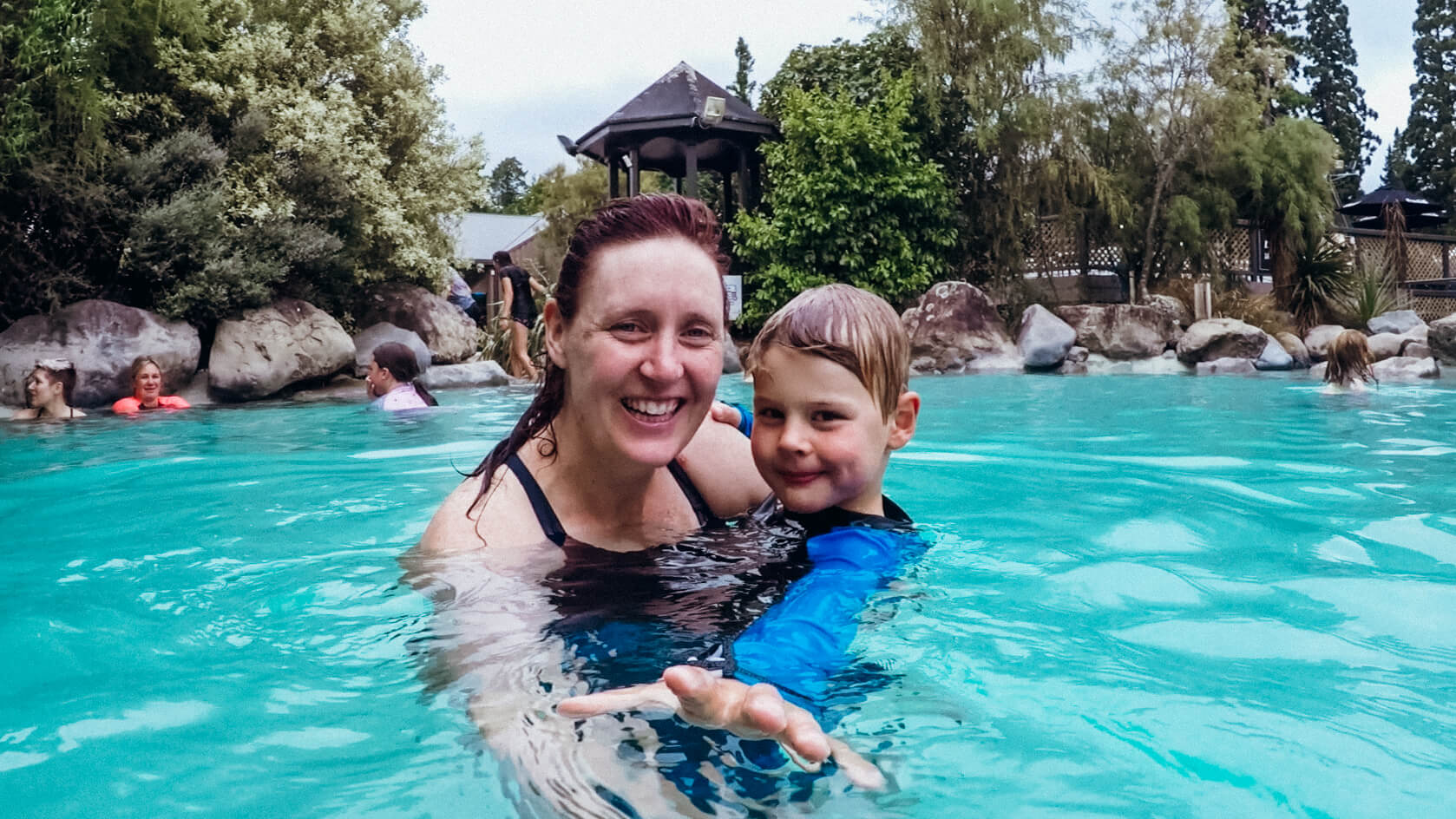 The family pools at Hanmer Springs Thermal Pools are located down the back near the hydroslides. In one of the cooler pools there is a lazy river, lanes for swimming and a large pool play area. The kids enjoyed jumping off the blockhead into the 1.5m deep end.
The second family pool was perfect for those with under 5s, but their older brothers and sisters would enjoy it too. I appreciated how it as actually warm, as family pools are often very cool, which is great for kids who are active, but lesser so for the adults who are just supervising. There is a small waterslide which pleased my 4 year old who was too short to ride the big hydroslides. There was also a big bucket drop, a waterfall and fountain in this pool too.
Aqua Play Area
There is a younger kids aqua play area that would be perfect for toddlers, but it didn't open until 2 weeks after our visit. This will have to be on our list for next time!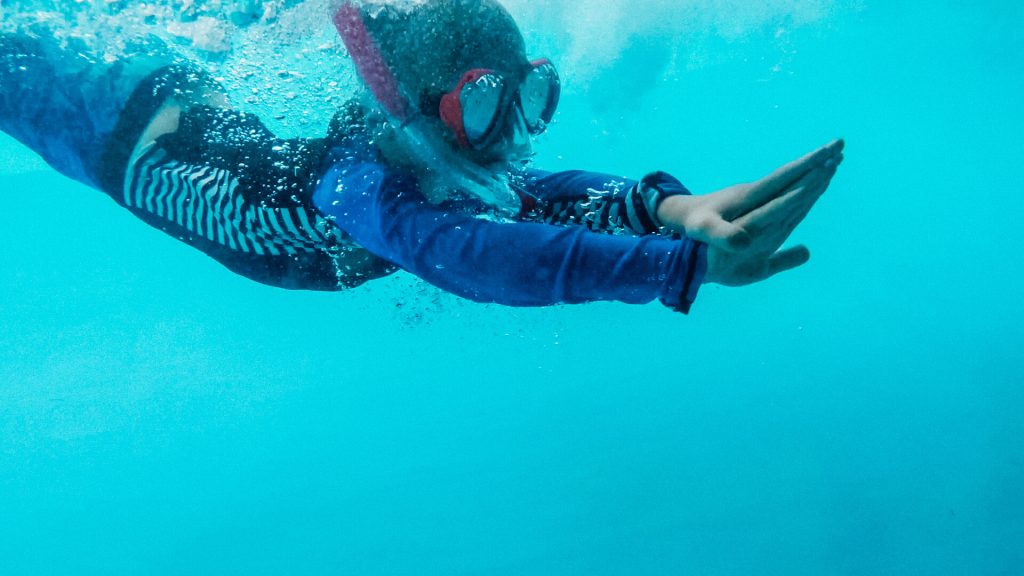 Thermal Pools
If you are after an area that is a bit quieter and a whole lot warmer, then head to the tranquil thermal pool area. There are adults only pools as well as all entry pools. If you have been playing in the pool area or the cooler pools, this is a great way to warm up.
It is the perfect place to relax and there is plenty of seating. Do remember not to put your head under the water in these thermal pools. It is worth reminding the kids of this too.
Top tip: Don't start in these pools or every pool after this will feel freezing!
Hanmer Springs Spa
If you are after a bit of pampering, because let's be honest, if you've been out adventuring all day, or if you are a parent, you totally deserve it, then you can't go past a massage at the spa. You can have facials and beauty treatments, a hot stone massage or combine it with an awesome Hanmer Springs package that includes hot pool entry and even accommodation. A luxury day out or a girls weekend away, the Hanmer Springs Spa is a little bit of heaven.
Short walks in Hanmer Springs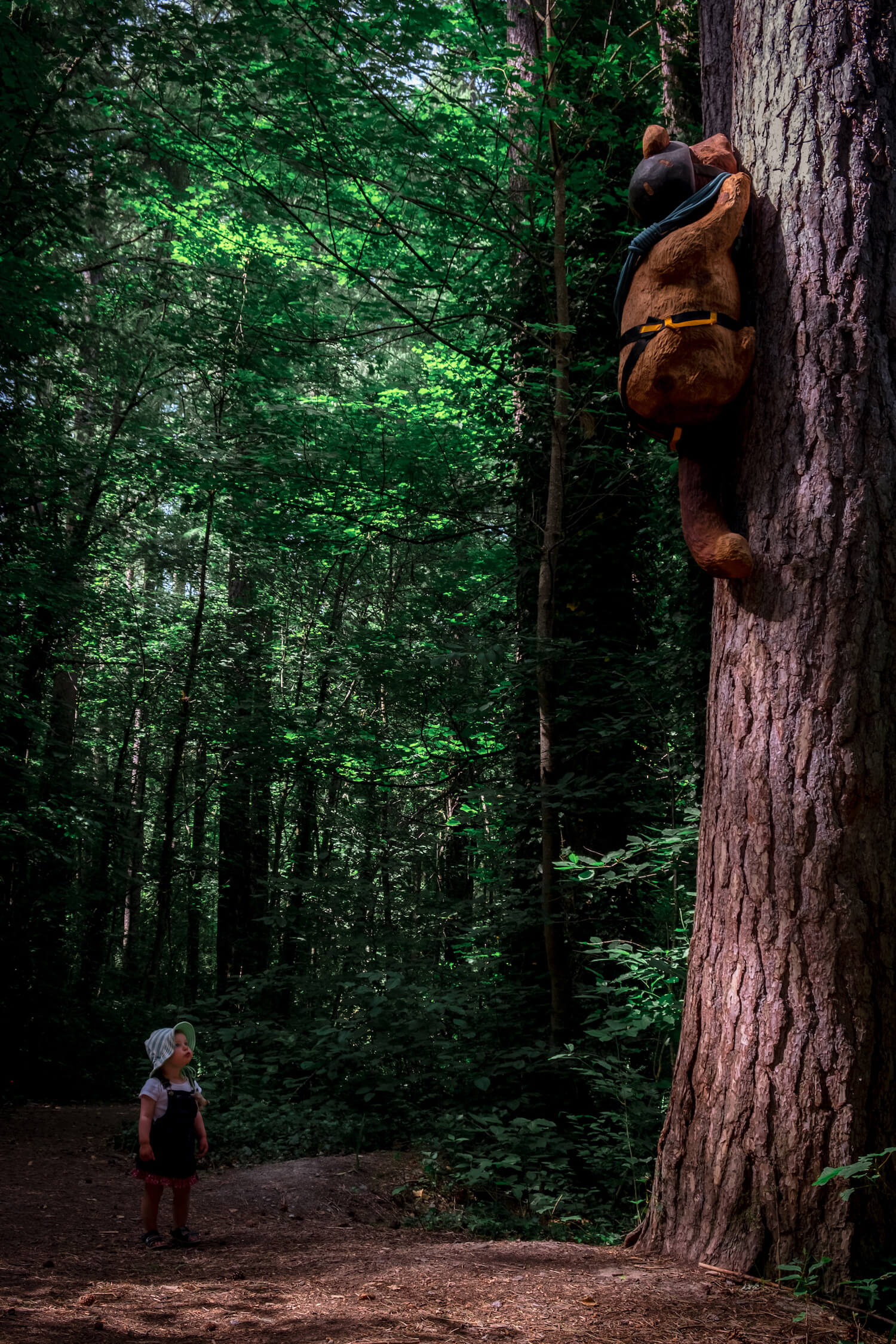 Our kids really loved walking in Hanmer Springs as there were two short walks with things to find along the way. I don't know about you, but it is always more interesting for the kids when there is "treasure" to find along the walking track. So if you are looking for a short walk that is perfect for kids, then you can't go past the Art in the Forest walk: The Forest Amble and the Fairy Doors Walk in Lower Dog Stream Reserve.
Forest Amble Walk
The Forest Amble Walk is a 30 minute return walk through the forest to find the amazing wooden art sculptures. Along the track you will be able to find a dog, mushrooms, a bear up in the trees, a monster, rats and more. Our 18 month old almost walked the whole way and it was a good safe place for here to stroll. Flat and covered in pine needles, it was the perfect place to toddle. For more information about this walk and how to find it, click here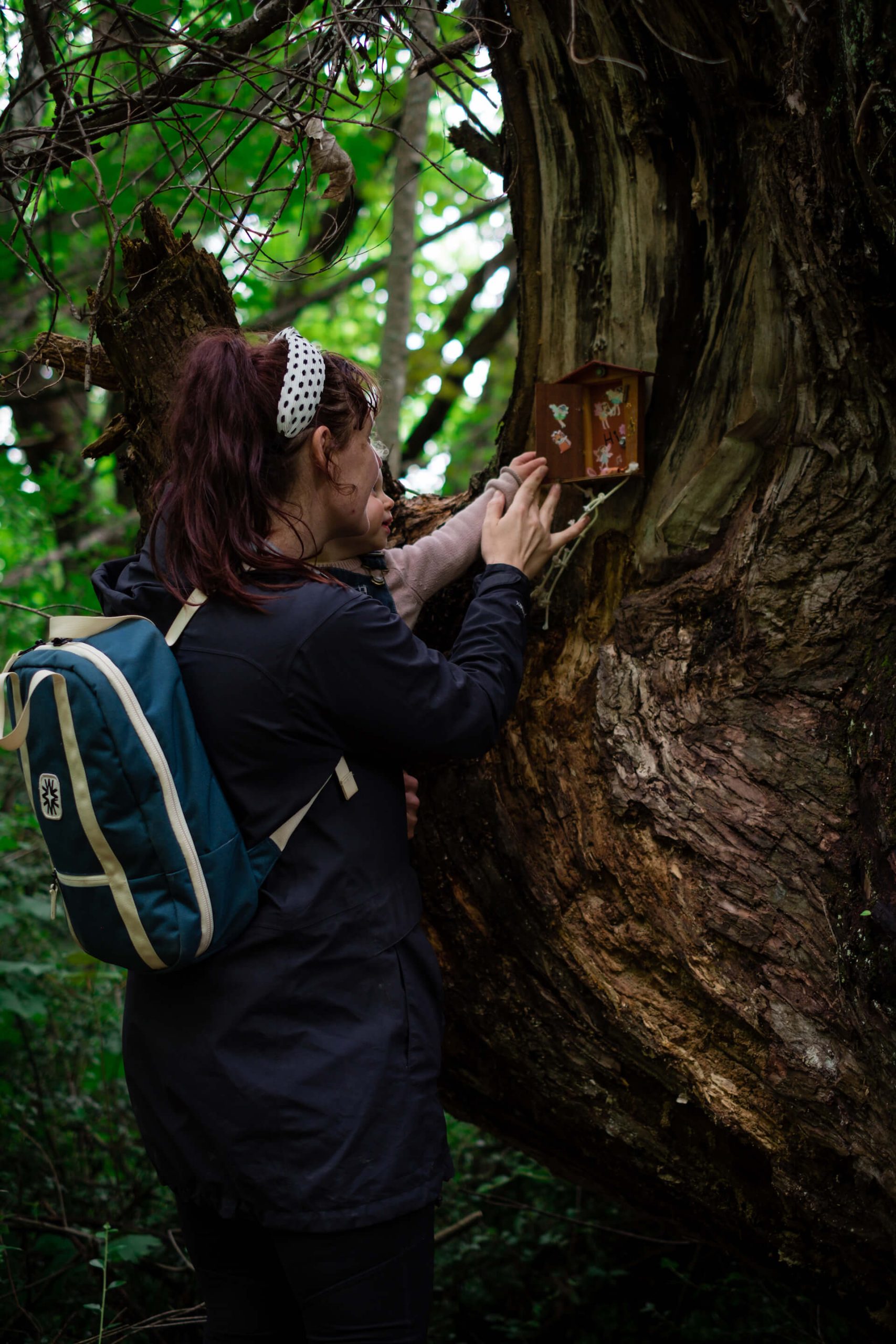 Fairy Door Walk
The Fairy Door Walk was the absolute highlight of our Hanmer Springs walks. There was something magical about watching a toddler run off in anticipation and watching their eyes open wide as they discover a colourful fairy door. I'm so glad we came across this hidden gem of a walk. Don't you just love when a Facebook recommendation works out!
This walk will only take about 15 minutes each and is a lovely bush walk with up to 20 fairy doors hidden at the base of the trees. But do look up, as there are a few special ones located up in the trees.
Our 18 month old walked this track all by herself, three times on our visit to Hanmer. It was a lovely place to get out and stroll with the family and finish off with a riverside picnic. The Fairy Doors Walk starts in Brooke Dawson Park. For more information on this walk and how to get here, check out our article here.
Conical Hill Walk
The Conical Hill Walk is perhaps Hanmer's most iconic walk. This is a short walk, but it is steep and straight up the hill. The switchback bush track heads up Conical Hill and ends in the shelter at the top of the hill. There are great views over Hanmer Springs and the Hurunui region.
This would be a great winter walk as the views up there over the mountains would be amazing. I headed up just after sunrise in the summer with my 4 year old and it took us about 20 minutes to reach the summit. The official sign says it will take an hour return, but most would have no problem doing this in 45 minutes, plus a stop at the top to admire the beautiful views.
For more information on this walk and how to get here, click here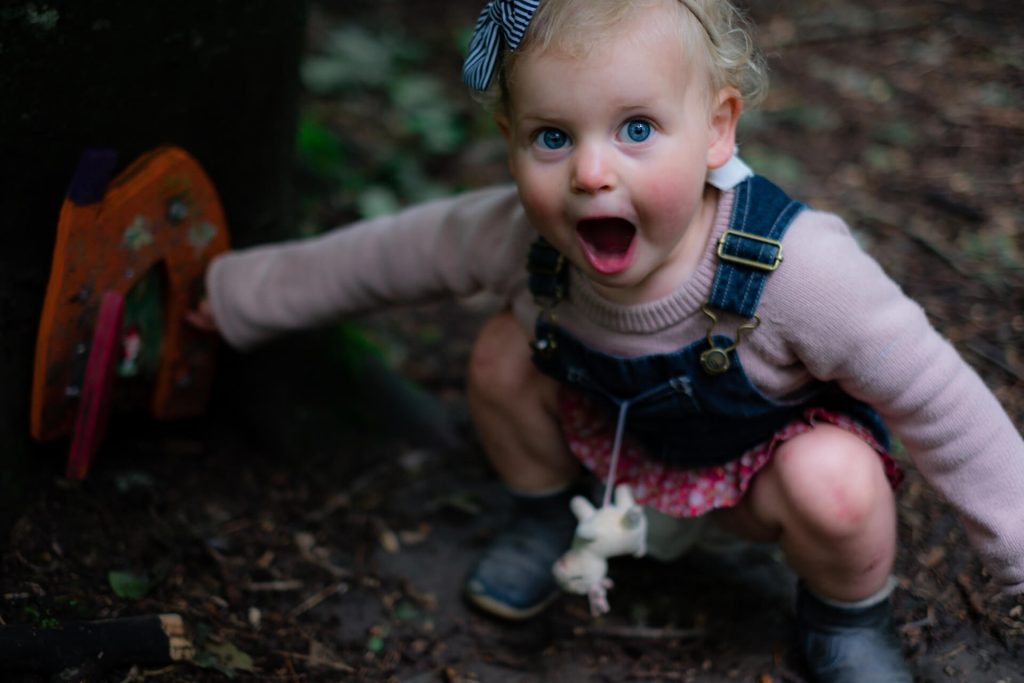 Longer walks and hikes in Hanmer Springs
Waterfall Walk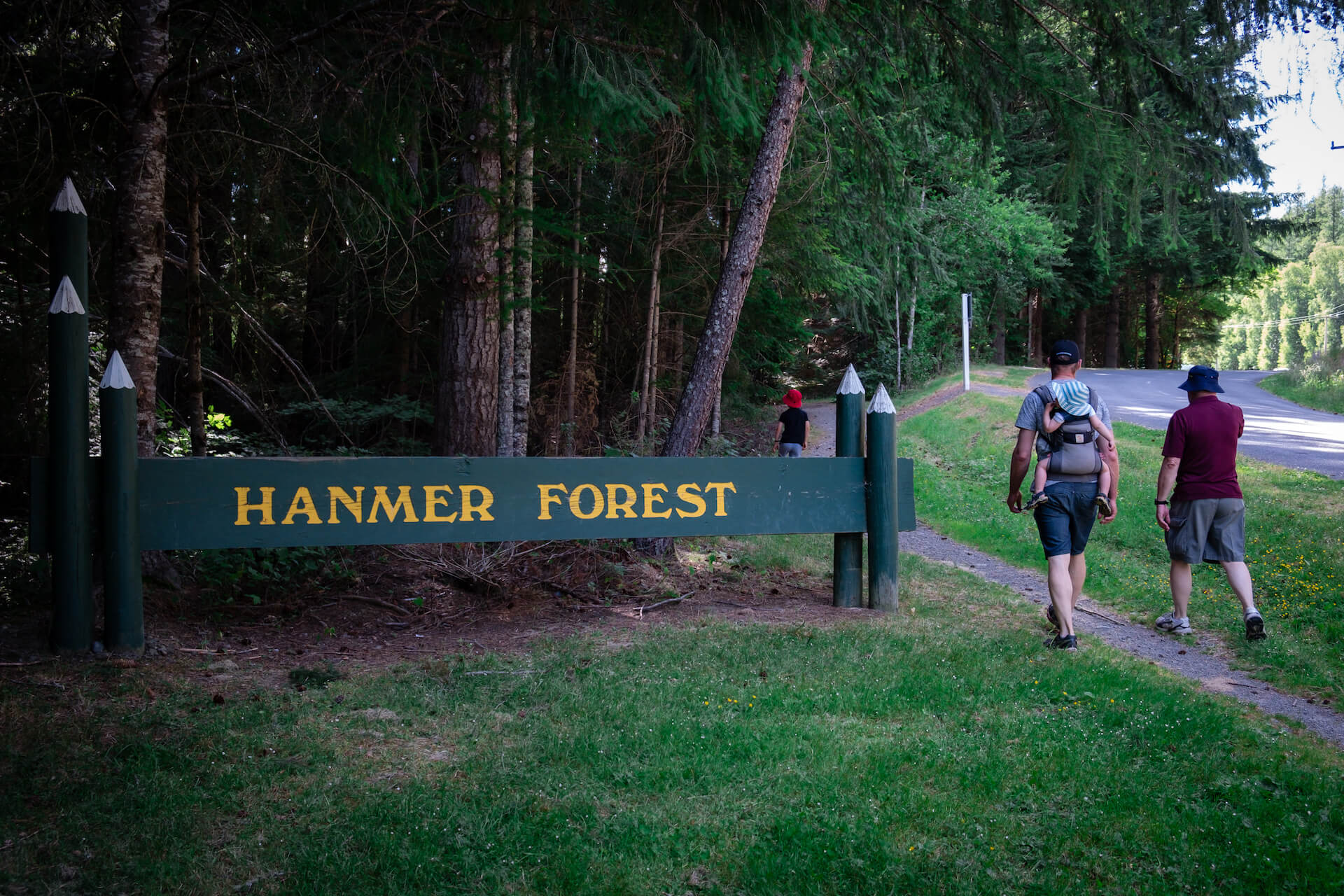 The famous Hanmer Waterfall Walk is a 3 hour return hike to Dog Stream Waterfall. The walk is a steady climb through the forest, across a couple of small streams and bridges, ending up at the 41m tall Dog Stream Waterfall.
The walk is not too difficult, but it is an uphill walk the whole way. We walked this track with a 4 and 6 year old in tow, (with a morning tea break at the top) and the walk took about 2 hours 45 minutes return.
To get to the waterfall walk, drive to the end of McIntyres Road (off Jollies Pass Road – Hanmer Forest Park) and there is a carpark at the end of the road.
For more photos and tips for this walk, click here.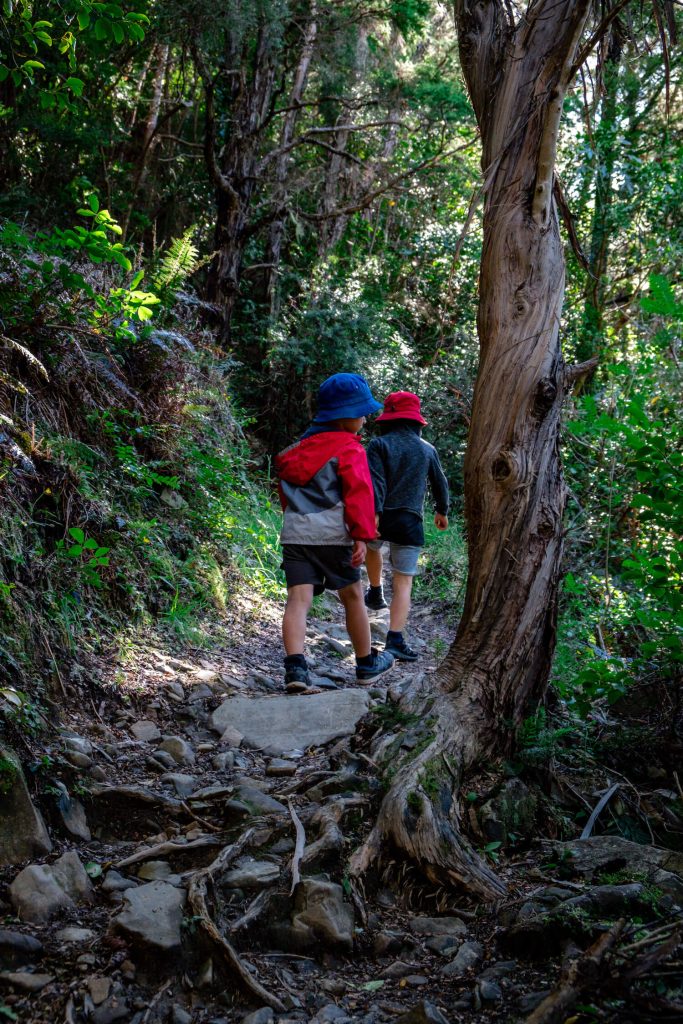 Mt Isobel Hike
If you are looking for one of the best Hanmer Springs hikes, then the full day walk to Mt Isobel will be for you. It is the most popular day walk in Hanmer and there are four different routes to get here. Mt Isobel is 1324m above sea level and the views from the top are remarkable.
We did all the research for this hike, but the weather wasn't suitable for an alpine hike while we were in town, so we will have to come back again for this awesome hike. But in the meantime, we will tell you what we know and if you beat us to doing the Mt Isobel hike before we get back here, then let us know how it was!
There are four routes to Mt Isobel
The most popular route: Clarence Valley Road Carpark to Mt Isobel: 5-6 hours return
Jacks Pass to Mt Isobel: 3-4 hours return, pole markers only, for fit and experienced trampers
Jollies Pass Road to Mt Isobel: 4-5 hours returns and reportedly the least used track
Dog Stream Waterfall Track then connects to Mt Isobel Track: 5-6 hours return. You head to the waterfall (the same as the waterfall track above) and turn off just before the waterfall. This route wasn't marked on our walk map from the Hanmer Springs Isite information centre, but I had read about it online and the information assistant confirmed you could also walk this direction too)
Do be aware that this is an alpine hike. The weather is very changeable and can turn very quickly. Do make sure you are well prepared with appropriate clothing and food, and do let someone know that you are going.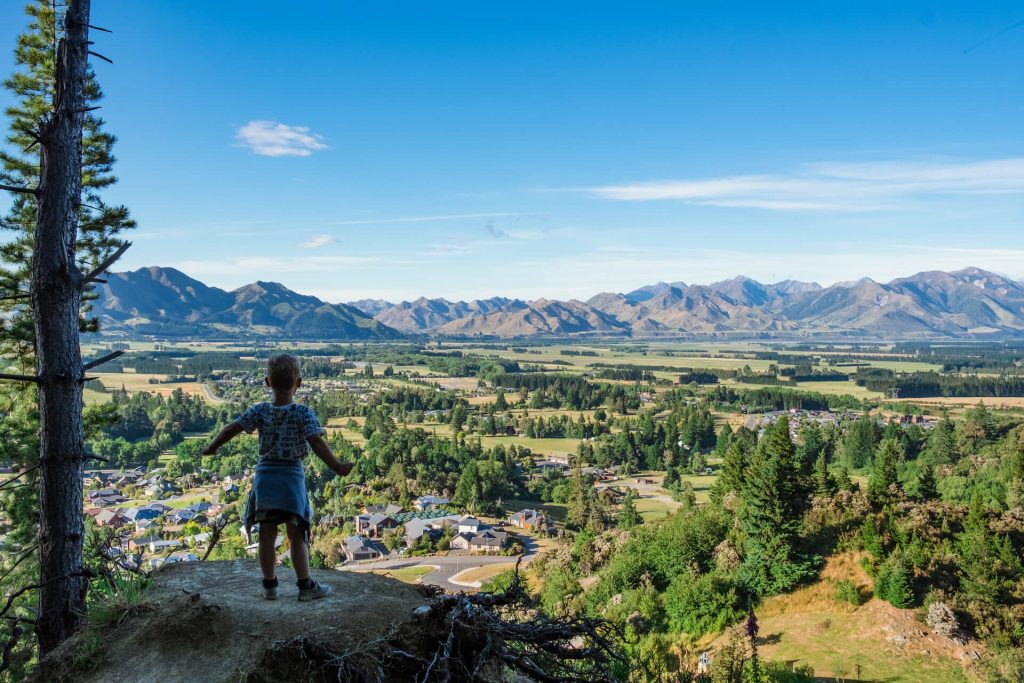 ---
Hanmer Springs Attractions
If your kids are up for adventures, check out the Hanmer Springs Attractions.
Jet Boating: Take an hour jet boat ride on the Waiau River for a great adrenalin rush. Kids 3 years old and older can take part.
Bungy: If your kids believe they can fly, then perhaps a bungy jump is up there alley? Kids 10 years and older and a minimum of 35kg can bungy off the bridge into the Waiau River below. They will even get a free tshirt to prove their bravery.
Rafting: Rafting is a great thing for families to experience together. Raft down the grade 2 river and enjoy a jet boat ride back to the start. Kids can raft from 6 years old.
Quad Biking: Kids can ride their own quad bike from 12 years old or as a passenger from 6 years old. The 2 hour quad bike tour navigates streams, forests rocks and mud and are easy to learn.
Off Road Buggy Tour: The off road buggy tour is great if you have younger ones as they can take kids as young as 4 years old. Parents can drive and kids can jump on board as passengers, while following the guide buggy through the beautiful Canterbury countryside.
Canoe Safaris: Kids 6 years old and up can jump in with the family on an inflatable canoe for a full day safari on the Waiau. Canoes take 3 people, includes lunch and a jet ride back to the start.
Mini Golf
If you love mini golf, then you are in luck as there are two great options for mini golf in Hanmer Springs. A-Maze-N-Golf is near the entrance of Hanmer Springs on the corner of Fraser Place and Alpine Crazy Putt and Cruisers is at the far end of town, closer to Conical Hill. Alpine Crazy Putt has a more traditional mini golf circuit whereas A-Maze-N-Golf has a gold rush themed mini golf course with a Lost Temple maze, an additional fun Hanmer Springs attraction.
Cruiser Bikes
One thing you will notice when you drive into Hanmer Springs is a whole lot of oversized "crazy bikes" cruising around town. These bikes take two or four people and are driven on the road, but everyone has to pedal. Hanmer Springs township is pretty flat, so its easy to get around and a great alternative to mountain biking if you're not quite that adventurous. Hire for an hour or two and explore without little feet getting tired. There are two places to hire these from on the main street: Alpine Crazy Putt and Cruisers and the Hanmer Springs Adventure Centre.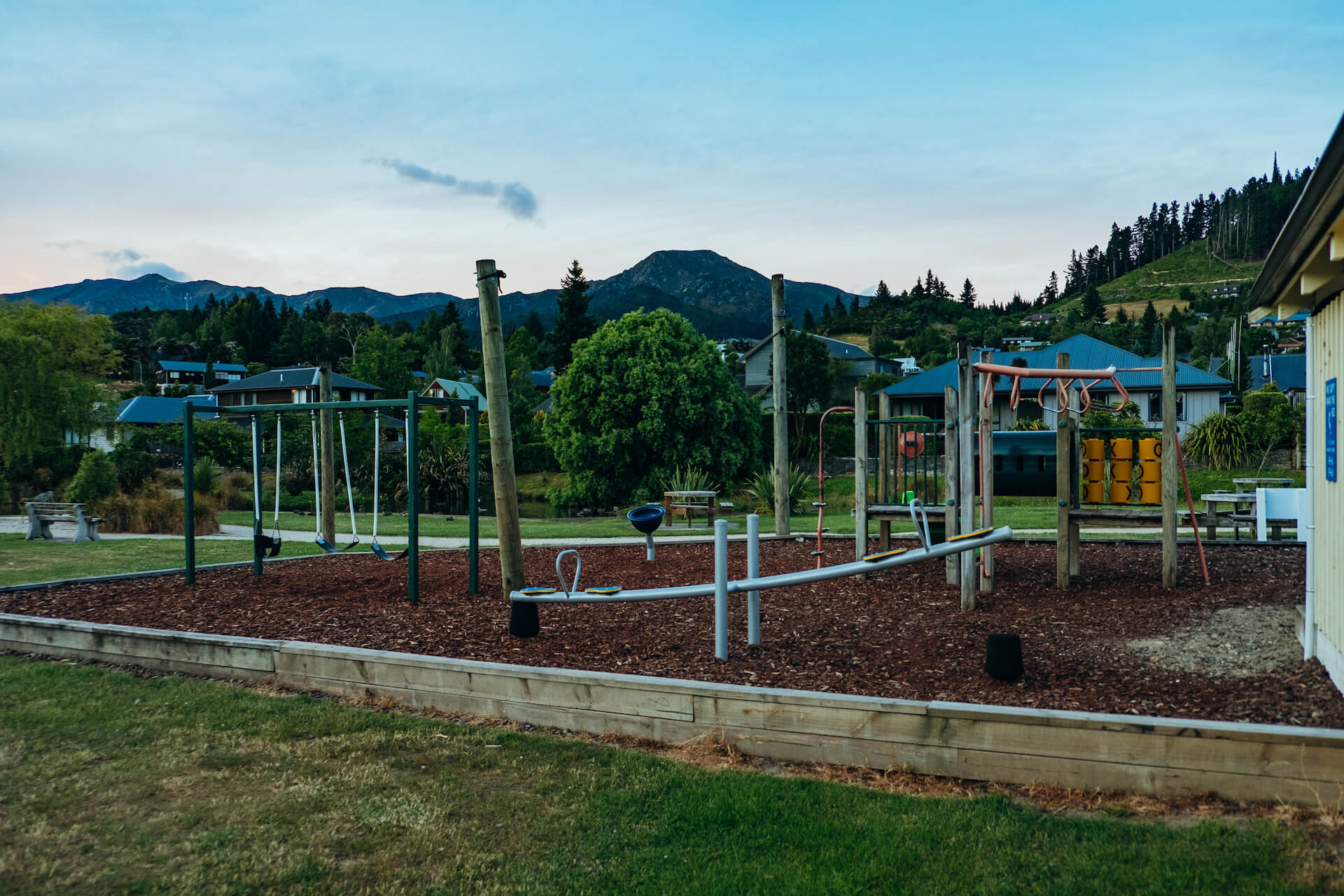 Chisholm Park Playground
Chisholm Park Playground is located right in the village so is likely an easy stroll from your accommodation. The playground is small, but has swings and a small slide for the younger ones and some climbing activities and a seesaw. Kids will also love that it is located by a small pond with a boardwalk track. My toddler spent a long time following the ducks and watching them swim under the bridge. Public toilets are also located here as is a two park freedom camping spot for campervans.
You will find Chisholm Park on Chisholm Crescent off Conical Hill Road. There is also another playground at Sports Reserve on Chalet Crescent but we didn't have time to check it out on this trip.
Winery Tours
The Hurunui District is well known for its wineries due to its warm and dry climate. One of the closest vineyards to Hanmer Springs is the Waiau River Estate. The cellar is open Friday-Monday for visitors.
If you have self driven to Hanmer Springs, you would have travelled through Waipara on the way. There are many vineyards in this area if you want to do a bit of vineyard hopping and wine tasting. If you don't want to drive, you can also take a winery tour and let a local company do the driving and show you around the region.
Things to do in Hanmer Springs in winter
Hanmer Springs Ski Area
I can't think of anything better than skiing in the day at the Hanmer Springs Ski Area, then spending the evening at the hot pools. Can you? The Hanmer Ski Area is an excellent club field that is not overrun by masses of people like in our larger commercial ski fields. This local kiwi experience will not damage your budget either, with day lift passes only $30 for adults on the beginner slope and $60 for a full mountain access pass.
Gear cannot be hired on the mountain, but ski equipment can be rented from the Hanmer Springs Adventure Centre. Families will love the onsite backpacker style accommodation of Robinson Lodge, with family rooms overlooking the skifield. There are very few skifields that have onsite accommodation in New Zealand, so enjoy a sleep-in and waking up right on the powder.
Hanmer Springs Hot Pools
Relaxing in the Hanmer Springs Thermal Pools and Spa, while overlooking the snowcapped mountains is a Canterbury past time. The feeling as you tiptoe across the icy cold ground and slip into a hot pool as the water envelopes your body is just divine. So don't be afraid of donning your swimsuit in the winter.
Mt Lyford Ice Skating Rink
There's nothing like an outdoor ice skating rink to bring home the magic of winter. This outdoor rink can be found in Mt Lyford Village (169 Mt Lyford Forest Drive) They are often open school holidays and weekends in the winter, subject to weather conditions. They even have music in the evenings. If you are in the area for skiing, it is definitely worth checking out.
Skiing at Mt Lyford
Mt Lyford Ski Area is located halfway between Hanmer Springs and Kaikoura. One of the things that is so awesome at the Mt Lyford ski area is the option for parents with young children. If you have a baby/toddler under 4, you can head to the ski office as a couple and purchase a parent pass. This will allow one of you to look after the child and the other to ski and swap. This is a huge plus as I often feel that a full day pass is wasted when you have to look after children as well! Love this Mt Lyford!
There is also the Mt Lyford Lodge available just 10 minutes from the ski field that provides a range of budget and family friendly accommodation. Mt Lyford Lodge is a beautiful log cabin style accommodation that remind me of a North American lodge.
Outdoor Activities in Winter
One of the best things about the attractions in Hanmer Springs is that they are active adventures, meaning you will be moving around a lot. You can definitely still go mountain biking and walking in Hanmer Springs in the winter, you just need to adjust your clothing.
The number one item you will need to mountain biking in the winter is gloves. As warm as your body is from pedalling, your fingers will freeze and kids do not last very long with frozen fingers. With thermal clothing and merinos onboard, we know your family can still enjoy many outdoor activities this winter.
Top tips for the best Hanmer Springs holiday
There are not many things to do in Hanmer on a rainy day, BUT there is great forest cover, so don't be put off a walk or mountain bike in Hanmer Forest when its a rainy day. Rainy days are also great at the thermal pools as it is often quieter and there are less lines for the water slides.
We have spent a whole week in Hanmer Springs and we still haven't made it through our whole list of the best things to do. We know that you will have an awesome time on your Hanmer Springs holiday with your family. If there is anything you think we should add to our Hanmer Springs Family Activities list, then jump over to Instagram or Facebook and join in the conversation.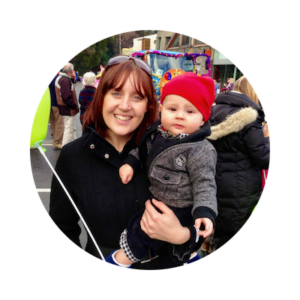 This article was originally published on backyardtravelfamily.com and was written by Jen. Jen is a super organiser when it comes to travel. Having travelled extensively in Europe and Africa, has lived in London and the USA and holidayed in many parts of Asia, she is not a newbie to the travel space. Jen has three young children, 5 and under and travels around New Zealand with them.
Photos courtesy of The Backyard Travel Family.