Any self-respecting urban safari must surely start with food and Palmerston North's edible array of temptations is formidable, writes Mike Yardley.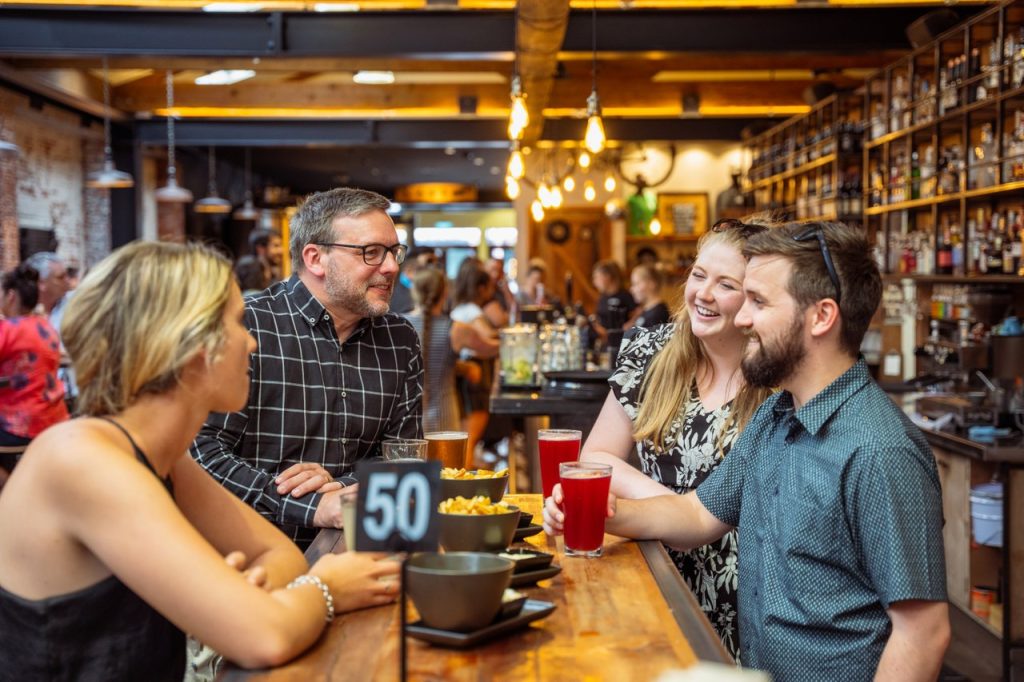 Boasting a true town centre, framed by The Square, an afternoon stroll through Palmy's verdant heart laid bare how embracing and embraced the city centre is. Shoppers flocked along the wide footpaths grazing from the inviting retail and hospo offerings, locals enjoyed a languid autumn picnic on The Square's vast grassy carpet, while kerbside buskers revved up the ambience of Palmy's beating heart. I noshed heartily from the vast array of eateries in the town centre and here's a round-up of my top recommendations.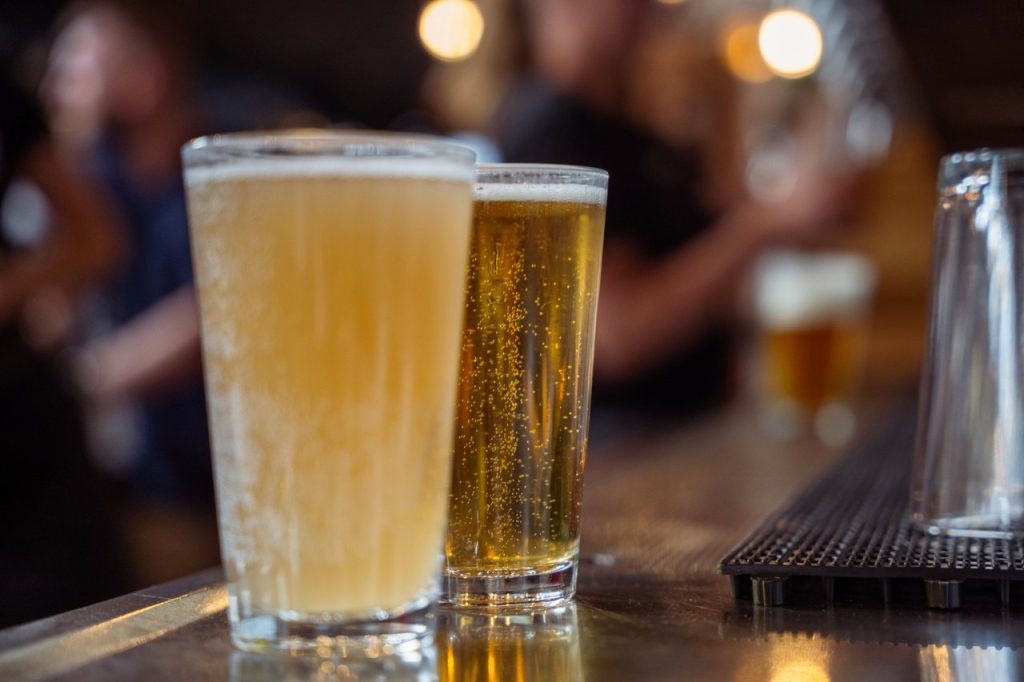 Foodie finds are thick on the ground along the hospo sweep of Broadway Ave, which beckons like the world on a plate. I joined the effervescent weekend crowd who flock to Brew Union, which has cultivated a red-hot reputation as a trendy social nexus. It was absolutely cranking. This ebullient industrial themed brewpub boasts 21 taps of NZ craft beers and cider alongside wood fired pizza, house-pressed burgers and lip-smacking sharing plate options. Add to that, a dizzying array of 100 gins. I ordered up a Brew Union Golden Ale, which was delightfully crisp with a hint of grapes and citrus, alongside a sensational Buffalo Prawn pizza. Hand stretched to order, Brew Union's wood-fired pizzas have a crisp and slightly smoky crust, a chewy bite and artfully topped with super-fresh ingredients.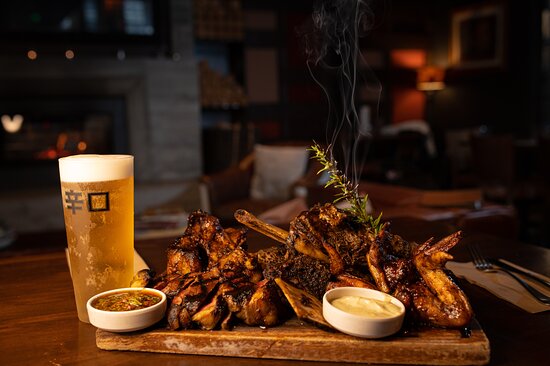 Just a few doors down from Brew Union, another firm local favourite, where reservations are highly recommended, is Haru Japanese restaurant. The all-wooden interior delivers a warm and rustic ambience, while the food is meticulously presented and utterly divine. The dinner set is brilliantly crafted if you happen to indecisive. I plumped for the Tempura Platter, which comprised a generous assortment of prawns, fish, seasonal vegetables and dipping broth. It's a reasonably priced menu and the service is faultless.
Turning heads in Palmy, the city's latest addition to the foodie scene is Little Savanna, a South African-fusion restaurant, with a zest for fresh seafood and a passion for flame-grilled meat. Enjoy sumptuous, generous portions at great value with outstanding service, all in a wonderful setting, from the bustling indoor dining space to the al fresco courtyard. Their build-your-own platters are particularly eye-opening, as are their combo mains. Order up a combo, like Scotch fillet and calamari, served with garden salad and Cape Malay chilli chutney.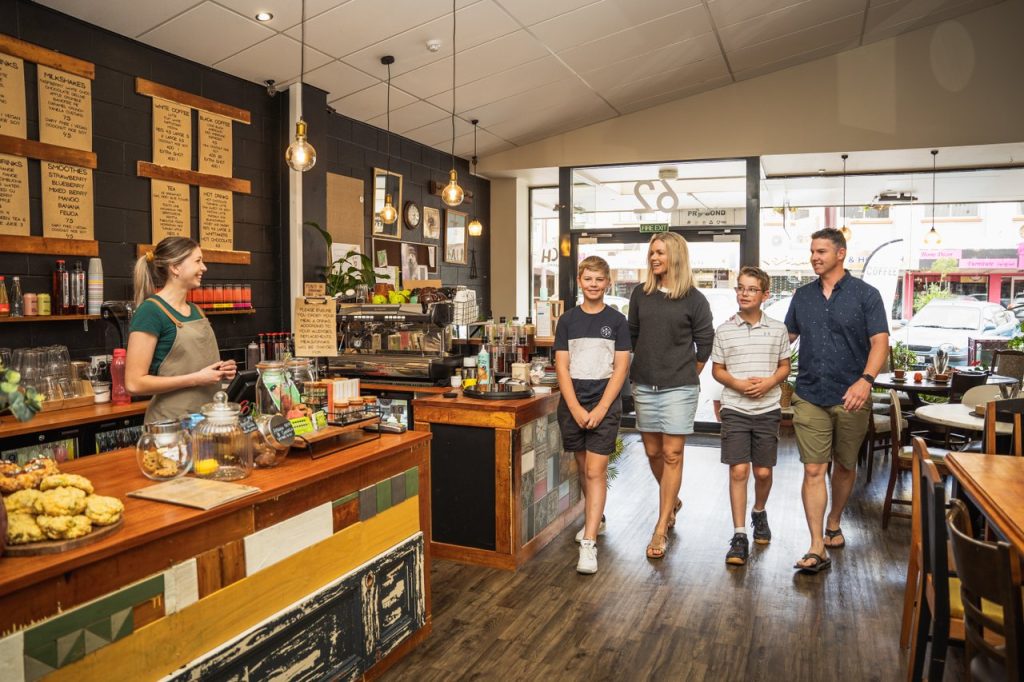 Another must-try destination eatery on Broadway is Munch, who specialise in catering for people with food allergies and intolerances. Entirely gluten free and nut free, they offer keto, vegan, low fodmap and vegetarian options. The concept is proving wildly popular with a wide range of diners – particularly for new food adventurers seeking to dabble. Fancy a coconut milk cappuccino and vegan banana muffin? You'll equally be illuminated by their art-filled walls.
---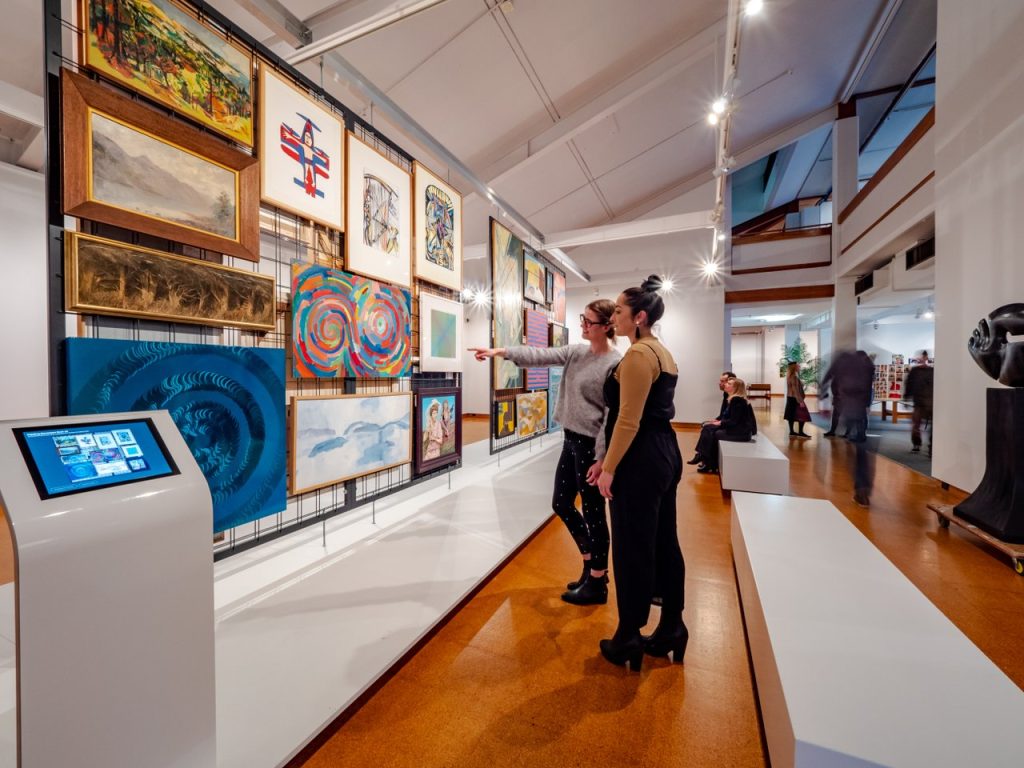 Speaking of art, The Square's seven hectares are dotted with a plethora of monuments, fountains and artful installations, ranging from the soaring lantern-crowned Hopwood Clock Tower to the glorious Carrara marble statue of Te Peeti Te Awe Awe, the Rangitaane chief who was instrumental in selling Palmerston North to the crown in 1865.
That gracious statue is just one of 32 designated installations that comprise the city centre's eye-catching Arts Trail. Don't let the city's brutalist building binge put you off. Mercifully, they do not get a mention on the trail map. Grab an Arts Trail map from the i-SITE in The Square and you'll be able to feast your eyes on this eclectic array of murals, mosaics, installations and sculptures on a leisurely 90 minute stroll. Kids love the giant beetles crawling over the walls of Te Manawa, the city's landmark Museum of Art, Science and History.
This cultural heavy-hitter is a storehouse of the region's story and taonga, beautifully displayed in the Manawatū Journeys gallery. The adjoining Art Gallery showcases a vast stash of works, with regular visiting exhibitions and a space devoted to emerging talent from Massey University. Te Manawa is also feted for its seasonal historic display of Santa's Cave, which began life in 1918 in the Collinson & Cunninghame Department Store.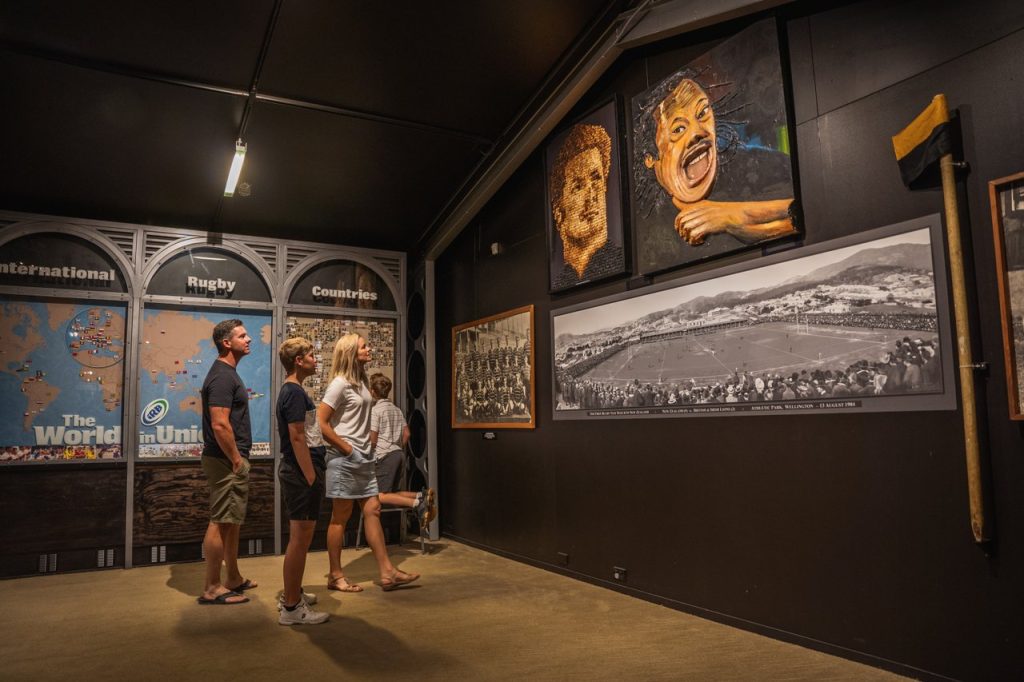 Complementing Te Manawa's treats is the neighbouring NZ Rugby Museum, a compelling shrine to the heritage and glory of our national religion – and how rugby has shaped the nation. Home to the world's first museum dedicated to the oval ball, it was established 40 years ago as a tribute to the founding father of New Zealand rugby, Charles Monro, who is immortalised in bronze, on the outside forecourt.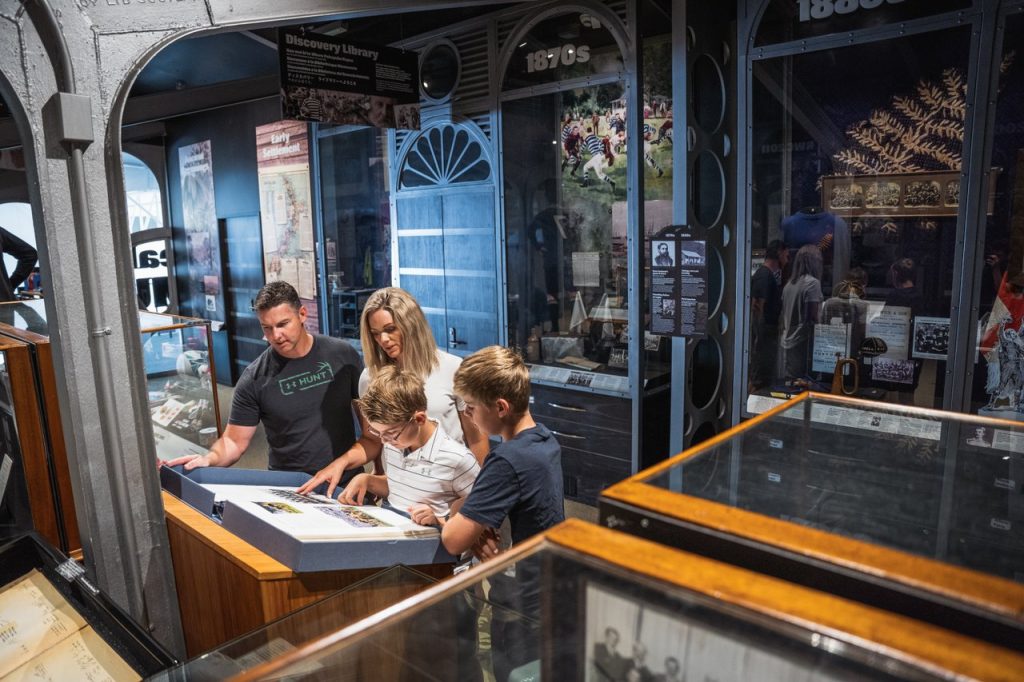 Home to one of the world's largest collections of rugby memorabilia spanning 40,000 items, the treasures include the first 'fern', a 1905 'Originals' jersey and the whistle from the final Test of the 'Invincibles' tour, our oldest rugby ball and all manner of famous player boots, from Don Clarke to Dan Carter. Amid the treasures from our formative years as a rugby-playing nation, I was struck to discover the first Kiwis to play overseas, in 1884, sported a dark blue jersey, decorated with a hand-stitched gold fern. It was the New Zealand Native tour of Britain in 1888 when the black jersey and silver fern emblem were first worn.
A quirky exhibit is the stuffed kiwi in his specially designed wooden travelling case – it was the "Invincibles" mascot when they toured the UK and France in 1924-25. The mascot was to be handed over as a gift to any team that beat the All Blacks. But Invincible the team proved to be and the kiwi returned home – its final resting place being the museum. Another star feature is the "Have a Go" area, where you can put your rugby skills to the test, from pushing in a scrum and tackling, to sprinting and kicking. Kids love it – I was pretty useless.
---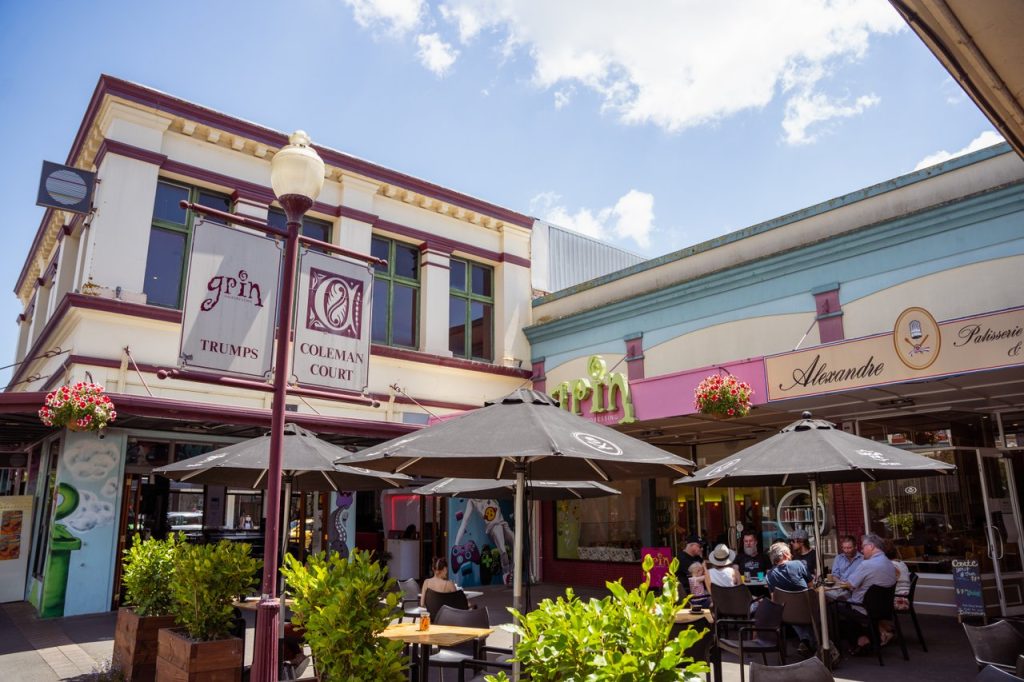 Another charismatic city haunt that always seduces me is alluring George Street, a bastion of boutique and bohemian chic owner-operated stores, plus a slew of convivial cafes, like Cafe Cuba, Barista and Moxie's, which have underpinned its gravitational pull. Moxie's offers a great all-day breakfast menu, while I highly recommend "The Elvis" for lunch, the king of open sandwiches, a construction of toasted focaccia stacked with hash browns, bacon and fried eggs, drizzled with hollandaise & sweet chilli sauce.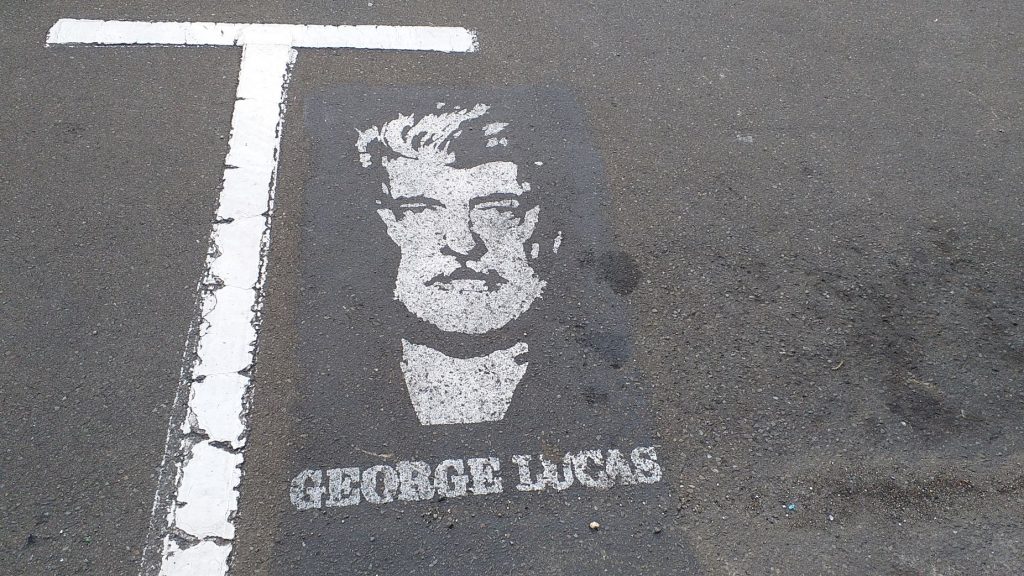 Taking its name from the city's first mayor, George Snelson, George Street was recently given a touch up as the street of famous Georges, with a George-themed Walk of Fame. The 35 George St portraits painted in the on-street parking spots include George Nepia, George Clooney, George Harrison, George Washington, and even fictional characters like George Jetson and George of the Jungle. Dubbed Palmerston North's Parnell, the beautifully-maintained character buildings of the street accentuate the precinct's allure.
---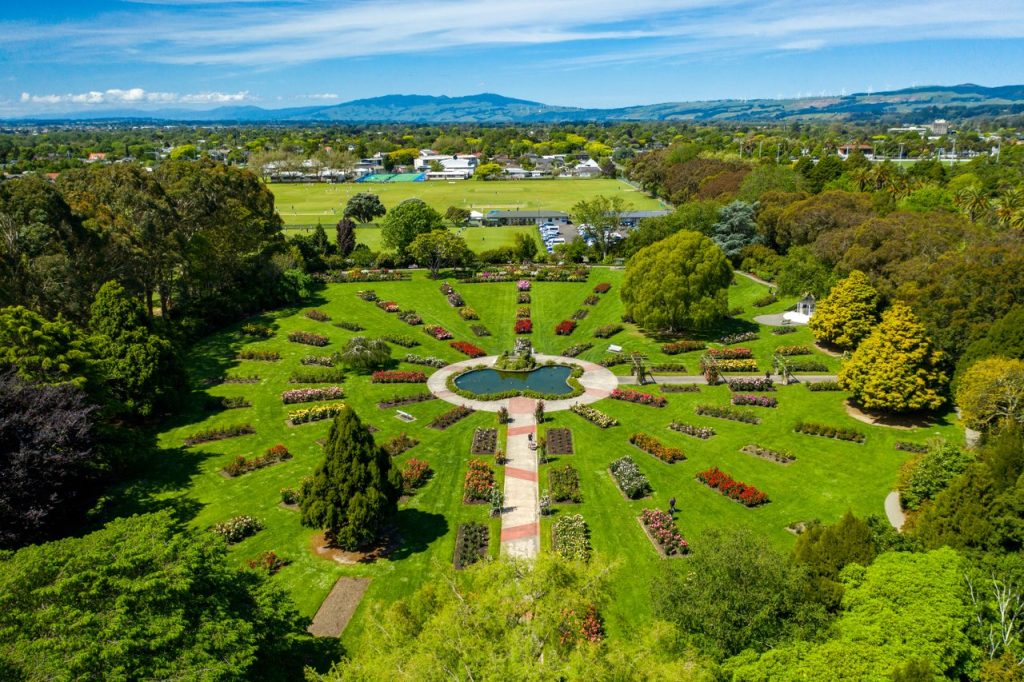 I also "beamed" my way to Victoria Esplanade, another urban oasis where formal gardens, bush walks and leisure facilities including a fabulous miniature railway, grace this 26-hectare park. The Dugald McKenzie rose garden is a revelation, with over 5,500 varieties and incorporating the International Rose Trial Grounds. After recaffeinating at the gorgeous Café Esplanade, under that graceful avenue of 90 year old towering phoenix palm trees, I ventured over to Wildbase Recovery.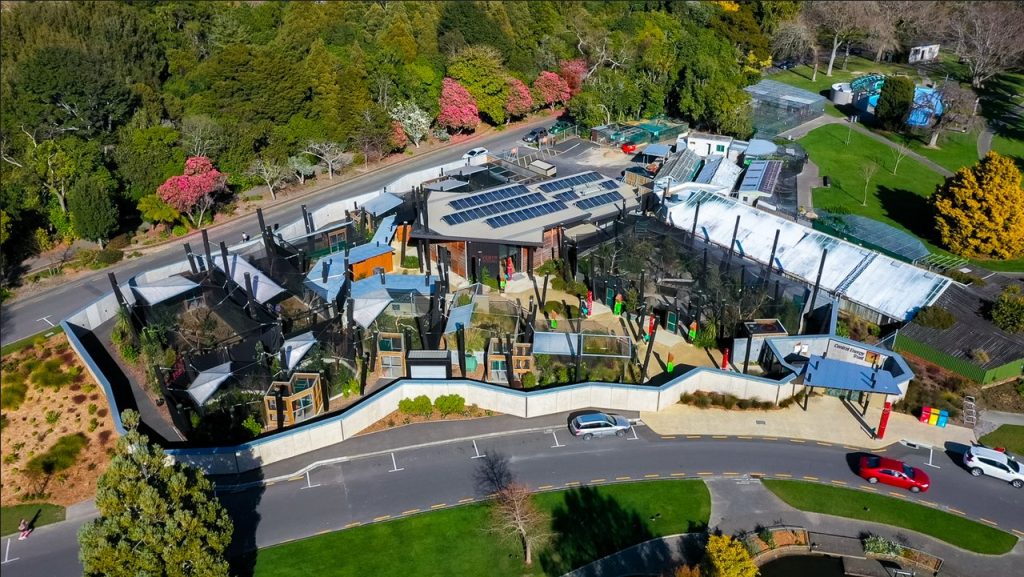 Free to enter and just celebrating its third birthday, this specialist centre provides shelter and care for injured or ill native wildlife recovering after treatment at Massey University's Wildbase Hospital. They have some resident wildlife, including tuatara, kaka, kereru, whio and pateke, but the centre is primarily focused on after-care and rehab, prior to their patients being released back into the wild. It's a delight to explore and engage with the on-site wildlife technicians, as they nurse their patients back to good health in the collection of aviaries.
---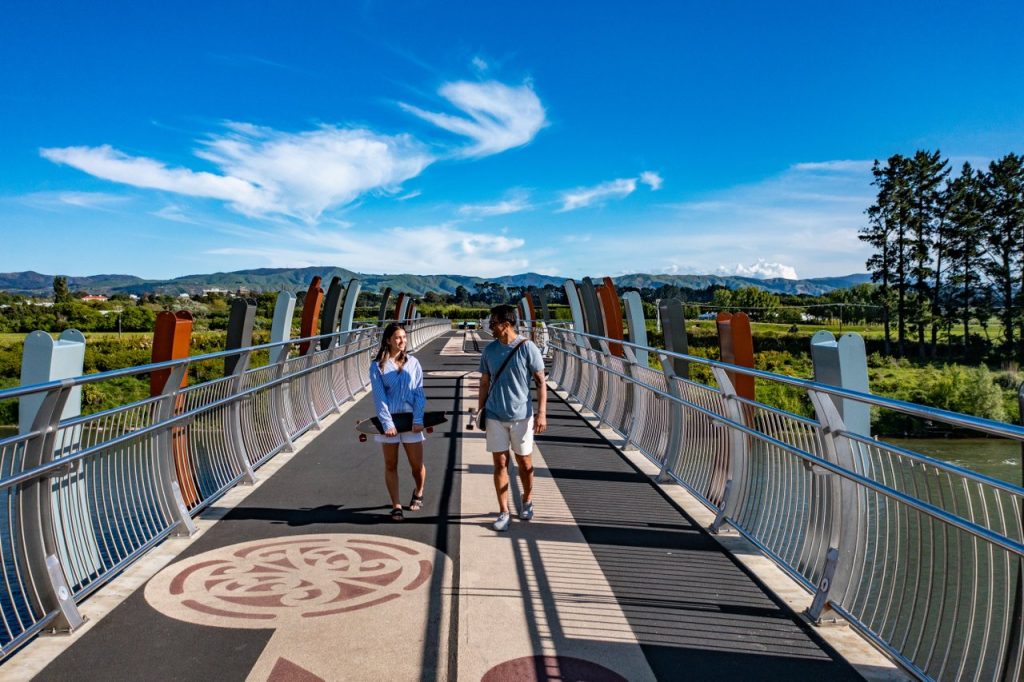 Sparking so much buzz in the city is the new He Ara Kotahi Pathway. There aren't many pathways in New Zealand where you traverse dairy farms, forests, pā sites, a military camp, streams and a river in less than nine kilometres, but that's precisely what He Ara Kotahi weaves together.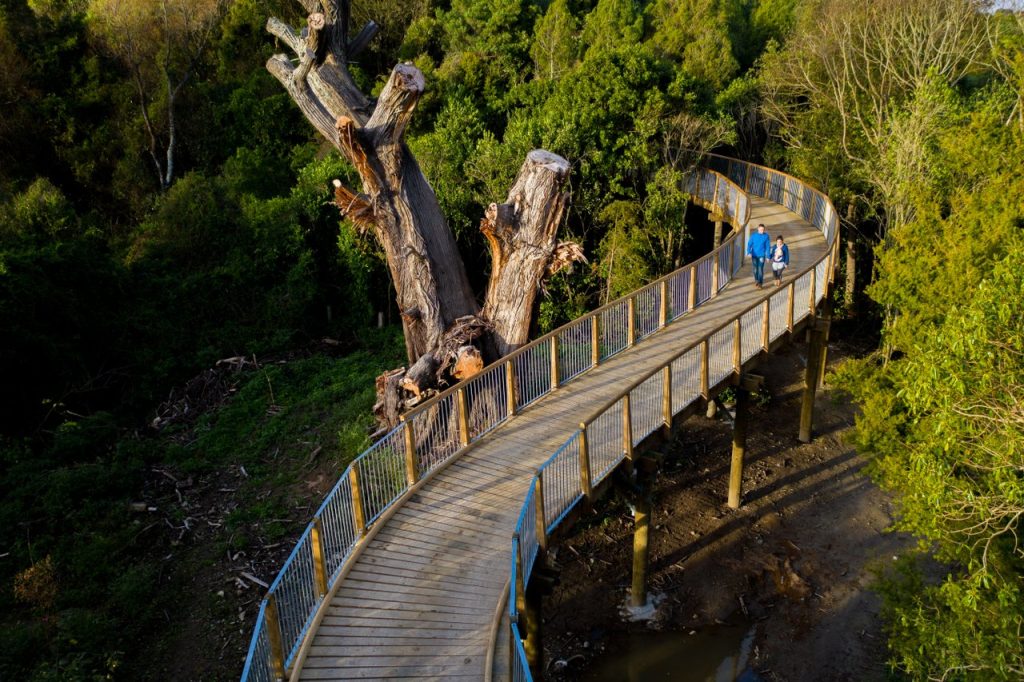 Just a few minutes from the city centre, a highlight is the 194 metre long bridge that spans Manawatū River. It's a head-tuner come nightfall, lustily lit up by luminous spheres. I grabbed a Beam e-scooter, adjacent to the bridge, and struck off on the pathway taking in the rolling medley of picturesque sights. Initially created as a commuter link to Massey University and Linton Army Camp, there is no denying what a recreational jewel the pathway has become for locals and visitors, alike.
---
I tripped my way around the wondrous Ruapehu region in my trusty Toyota Highlander, courtesy of Ezi Car Rental. Kiwi owned and operated, I thoroughly enjoyed the Ezi experience, where excellent cars, stringent cleaning practices, super sharp prices, and fast & friendly service are all part of the package. Ezi Car Rental operates an extensive network from 25 locations across the country. They're everywhere you want to be. Head to www.ezicarrental.co.nz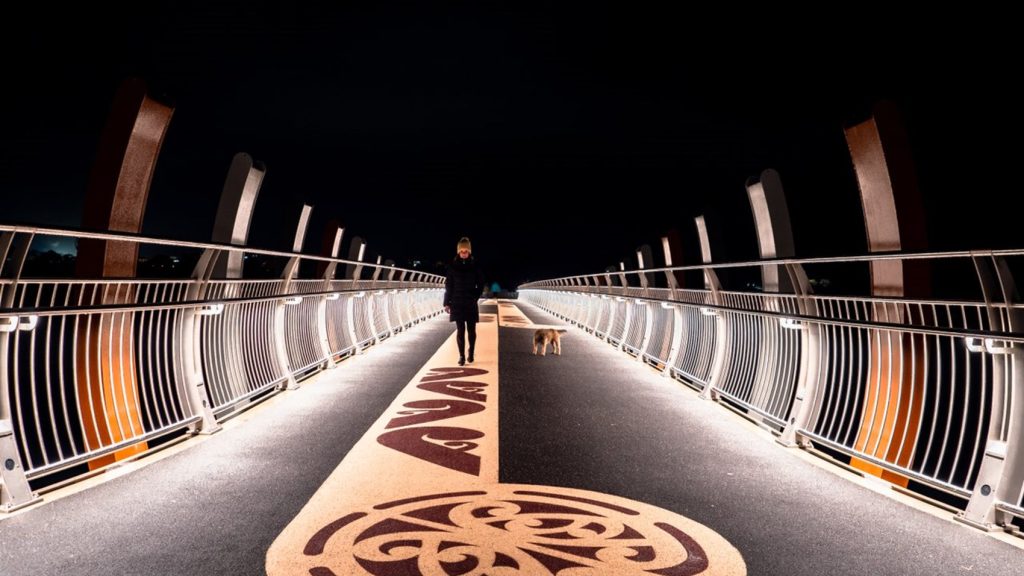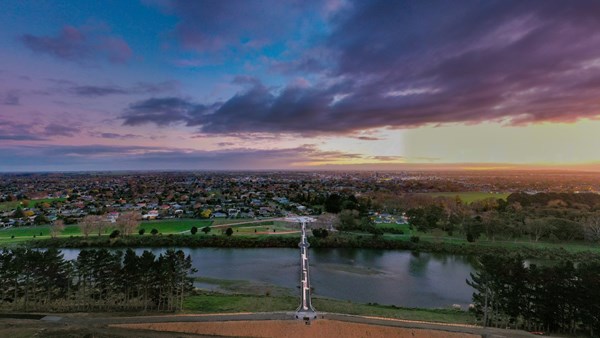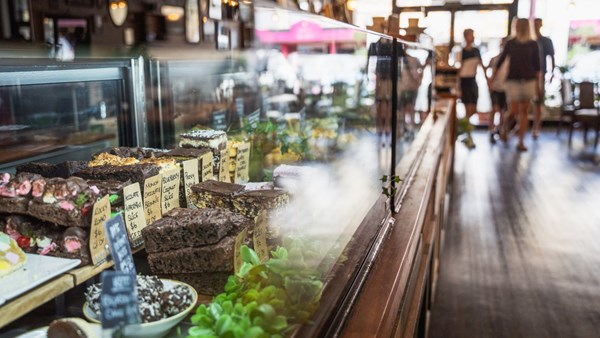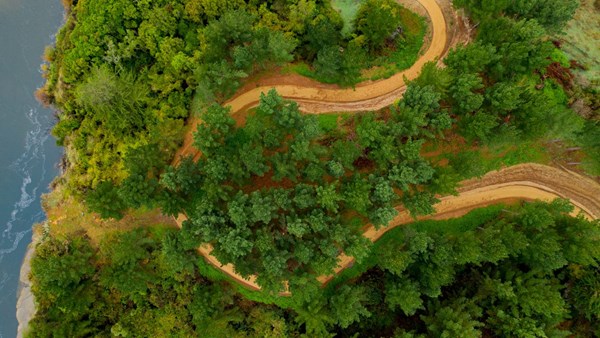 ---
Photo Credit: Mike Yardley, CEDA, Manawatu NZ and Little Savannah.