Wellington has some amazing views, so what better way to appreciate these, then to head up a mountain, aka, Mt Kaukau.
Mt Kaukau: The highest point on the Wellington hillside
While it is called a mountain, it is not alpine or snowy, instead it could be classed as a large hill, so don't worry. This isn't a huge feat, and is doable for everyone. (In case you are wondering, Kaukau is pronounced Cow-Cow)
Mt Kaukau is the highest viewable point over Wellington City. It is easily recognisable, as it has a large tv tower on top. The main reason for heading up is easily the views, but you won't be able to see a lot until you reach the summit, so a good incentive to keep going.Wellington locals are often found walking or running this trail on a regular basis and it was lovely to see other families taking their kids during the school holidays. The Mt Kaukau walk is also part of the 12km Skyline Walkway. This walking and mountain bike trail traverses Wellingtons hilly mountain landscape and on a clear day you can see the South Island, including the Marlborough Sounds and even the snowy Kaikoura Ranges. It is also part of the Northern Walkway, a 16km track running from Johnsonville to the top of the Cable Car in the Botanic Gardens, right in Wellington City. So if you are up for a longer walk or even a bike, there are more options to continue on from Mount Kaukau.
If you are looking to make this walk a loop track (rather than a straight up and back like we did) you can follow the Skyline Walkway down towards Khandallah Pool and head past a playground near the end. This Mt Kauakau loop track is recommended to take 3 hours to complete. For more information on this, click here.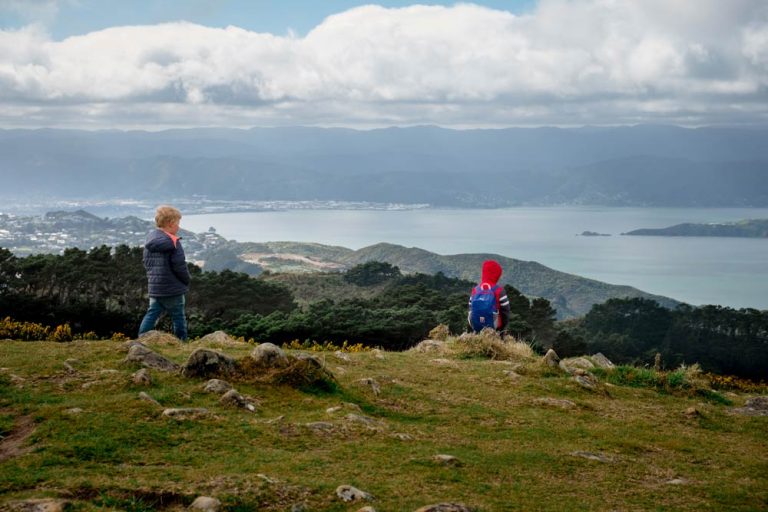 What is the Mt Kaukau walk like?
The track is well maintained and looked after. It is predominantly a bush track with a combination of dirt path and stairs. There are plenty of benches along the way to rest as it is an uphill walk. It is not particularly steep (but it is uphill the whole way) and my 4 and 5 year old found the walk pretty easy. The kids enjoyed listening to the native birds sing and finding the track markers along the way.
How long does the Mt Kaukau hike take?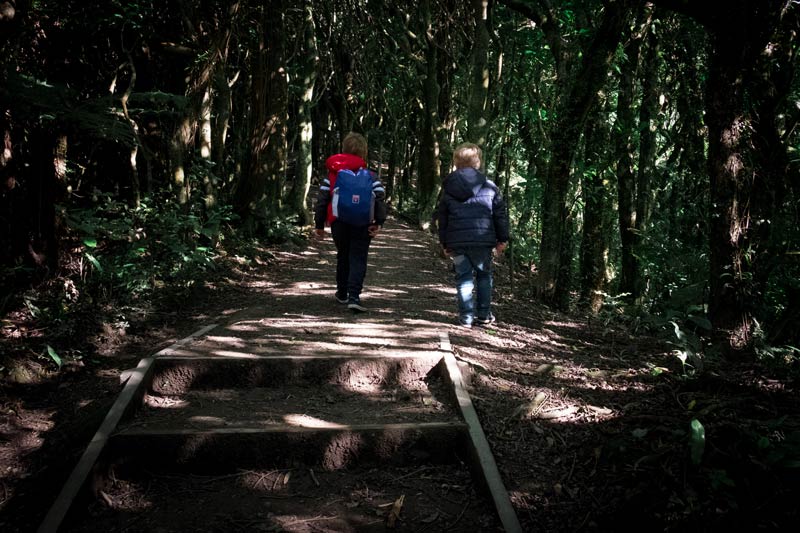 The Mt Kaukau track took our group 75 minutes to complete (with a 4 and 5 year old walking on their own). It was about 45 minutes to reach the summit and 30 minutes to return down. The track was all in bush, except for the last 5 minutes to the top of the hill. We had a break at the top for morning tea, so I would allow about 90 minutes for young families and 1 hour return for fit adults.Facilities: There were no toilets or any facilities on this track. There are a couple of picnic tables at the summit to sit at. Mt Kaukau is a dog friendly walk, but they must be on a lead.
Things to note: The bush track is well protected from the wind, but also the sun, so would be cold in the winter. Be aware that it can be super windy at the summit as it is fully exposed and there is nowhere to shelter. Wellington is known to be a very windy place, so do bring appropriate clothing.
How to get to Mt Kaukau?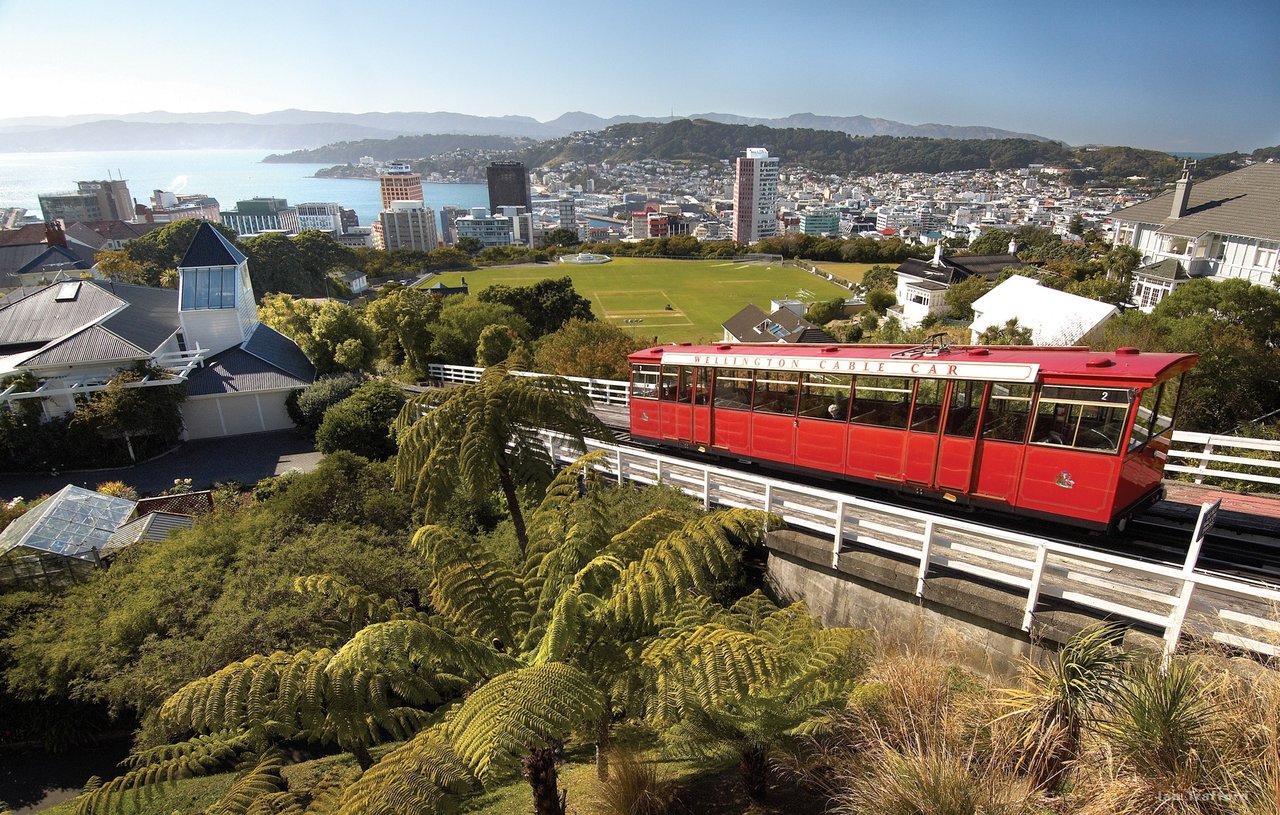 The walk is nestled in a local neighbourhood street, Simla Crescent. The entrance is opposite 49 Simla Crescent.
Driving to the Mt Kaukau Track
You can drive here and park on the side of the road. Note: there is no carpark, so you will need to find space on the street. Try Truscott Ave and Woodmancote Road if you need close streets to park on.
Public Transport
Bus to Khandallah Shops (multiple options, just Google)
Train to Simla Crescent on the Johnsonville Line
You can take a bus or train to get close to Simla Crescent where it starts, but there isn't anything that will take you right to the door. You can take a train from Wellington Station on the Johnsonville Line and disembark at Simla Crescent. This will put you within a few hundred metres of the start.
We were staying in Courtenay Place, right in the city centre, so we chose to take a bus to the Khandallah shops and walk the 800m to the start of the hike. We could have taken a bus to the train station and then taken the train, but this was much easier, and we didn't have to change transport on the way. The bus ride up through Khandallah was really beautiful and we got great views of the harbour as the bus climbed up through the hilly and windy Khandallah area. We would definitely recommend the bus!
Once getting off the bus, we followed Google Maps to get us to the walk which was perfectly accurate. It was only a 15 minute walk to reach the track.
Other ideas for the Wellington region
Check out The Backyard Travel Family's other articles on things to do in and around Wellington.
There you have it! Everything you need to know about the Mt Kaukau walk and you have a great half day family walk with your kids!
---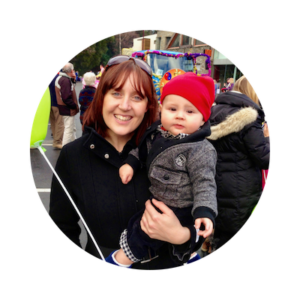 This article was originally published on backyardtravelfamily.com and was written by Jen. Jen is a super organiser when it comes to travel. Having travelled extensively in Europe and Africa, has lived in London and the USA and holidayed in many parts of Asia, she is not a newbie to the travel space. Jen has three young children, 5 and under and travels around New Zealand with them.
Photos courtesy of The Backyard Travel Family