Wanaka has always had my heart, find out why below.
From the first time I visited, it just had me feeling relaxed. While Wanaka can be a busy little centre, it still has its small town feel which I just love. The township, nestled on Lake Wanaka basks in the sun, overlooking the mountains. You really cannot beat it. With a long stretch of beachfront, you can stroll beside the lake, coffee in hand and just breathe in that fresh air.
A winter long weekend in Wanaka
One of the great things about Wanaka is it is really family friendly. There are lots of things to see and do, within a range of budgets. Winter is one of my favourite times to visit, as the snow capped mountains make it feel so dreamy, and there's an extra excuse to have another cup of Patagonia's hot chocolate.
Friday: Kia Ora Wanaka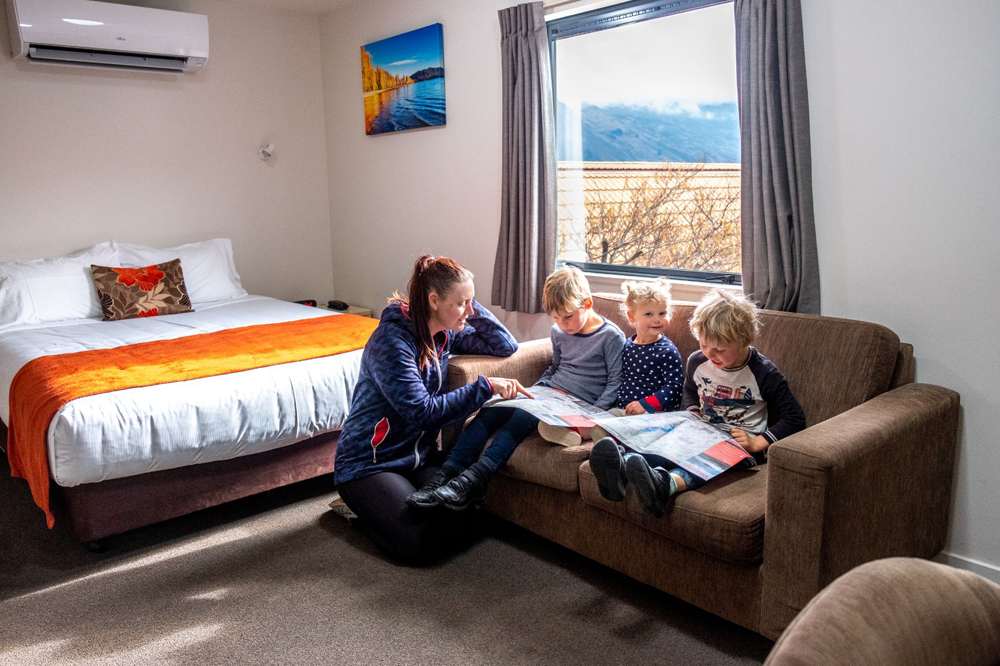 Settle into your accommodation
Welcome to Wanaka! Now is the perfect time to settle into your accommodation, peruse the township, and check out the sites close to town. There are some lovely boutique stores based in Wanaka so don't forget to stroll through the shops
We chose the Bella Vista Wanaka motel for its central location and its great family rooms, right in the centre of Wanaka. Family rooms contain a queen bed in the lounge area and 2-3 beds in the separate bedroom. This gives adults the space to watch tv and relax after the kids are in bed, instead of being confined to the "master bedroom". We love this.
We also loved that it had a small oven and stovetop, and a great electric frying pan, big enough to cook a family-sized meal. (Hallelujah, we aren't a one egg frypan type of family). Free wifi was certainly appreciated and there was a drying room onsite for ski gear to dry. The staff was lovely and they even cleaned a few extra dishes I left in the sink (as I ran out of time in the morning) which was totally unexpected – thank you.
Run the energy out of the kids at the Dinopark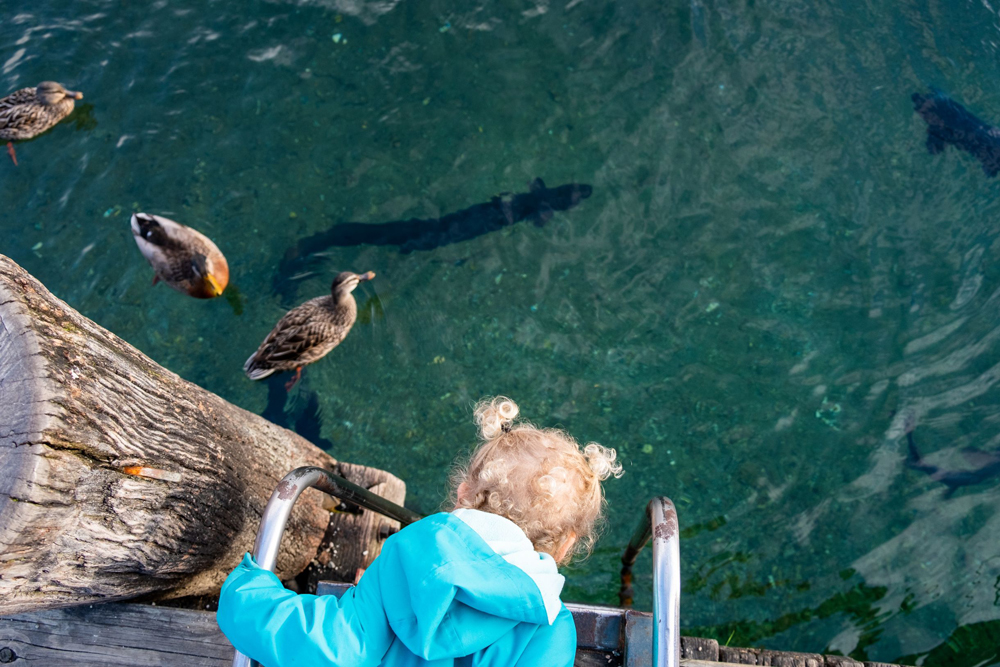 All settled in? If you have been road tripping to get to Wanaka, then the kids are surely ready for a run around. From the Bella Vista, it is just a blocks walk to Wanaka's famous Dinopark.
A great playground for all ages which features an enormous dinosaur slide. It can be quite busy as it is very popular with the locals, but great fun for the kids. Parents can grab a coffee and sit and relax, as the park overlooks the lakefront.
While you are here, stroll down to the little wharf and see the trout and huge eels that live under the jetty.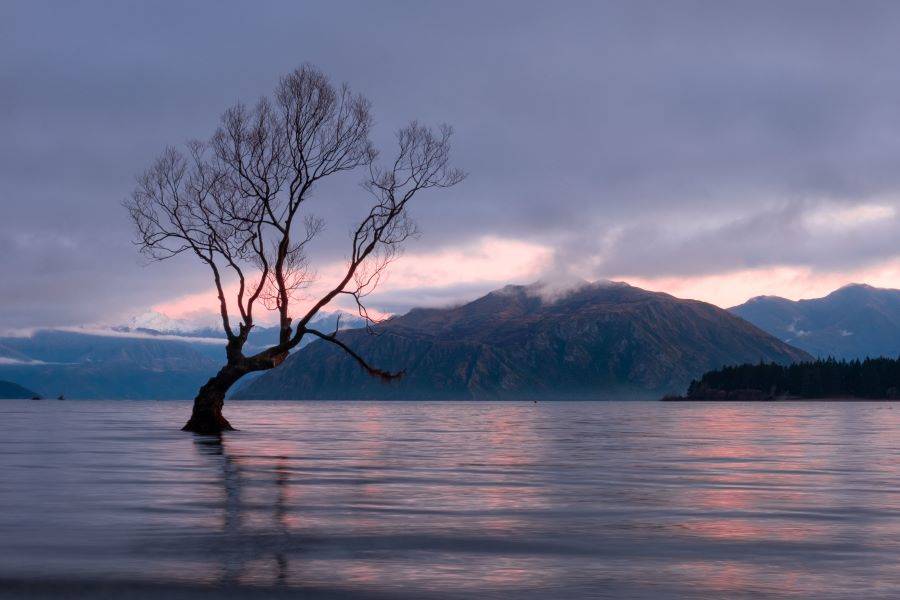 Visit the iconic Wanaka Tree
From here, take the lakefront walk and stroll down to the Wanaka Tree. #ThatWanakaTree is a Wanaka's most famous icon and features a long tree, growing on the lake. This spot is extremely popular for photographers, especially at sunrise or sunset, but in winter, the cold keeps the mobs away.
There is also another playground for the kids down this end of the lake (a great incentive for the young ones to keep walking).
Fish for your dinner at Hook Wanaka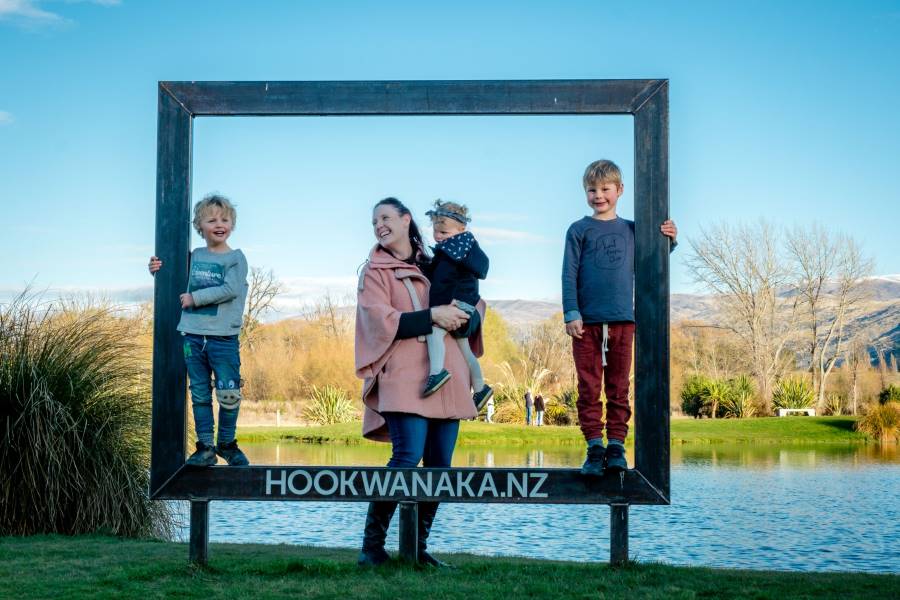 Mid-afternoon is the perfect time to head to Hook Wanaka for a truly unique activity; fishing for your dinner. Hooked have an onsite lake full of salmon. Kids will love hiring a fishing rod and having the chance to fish for their evening meal. If you haven't been fishing before, don't worry, they will give you a quick lesson.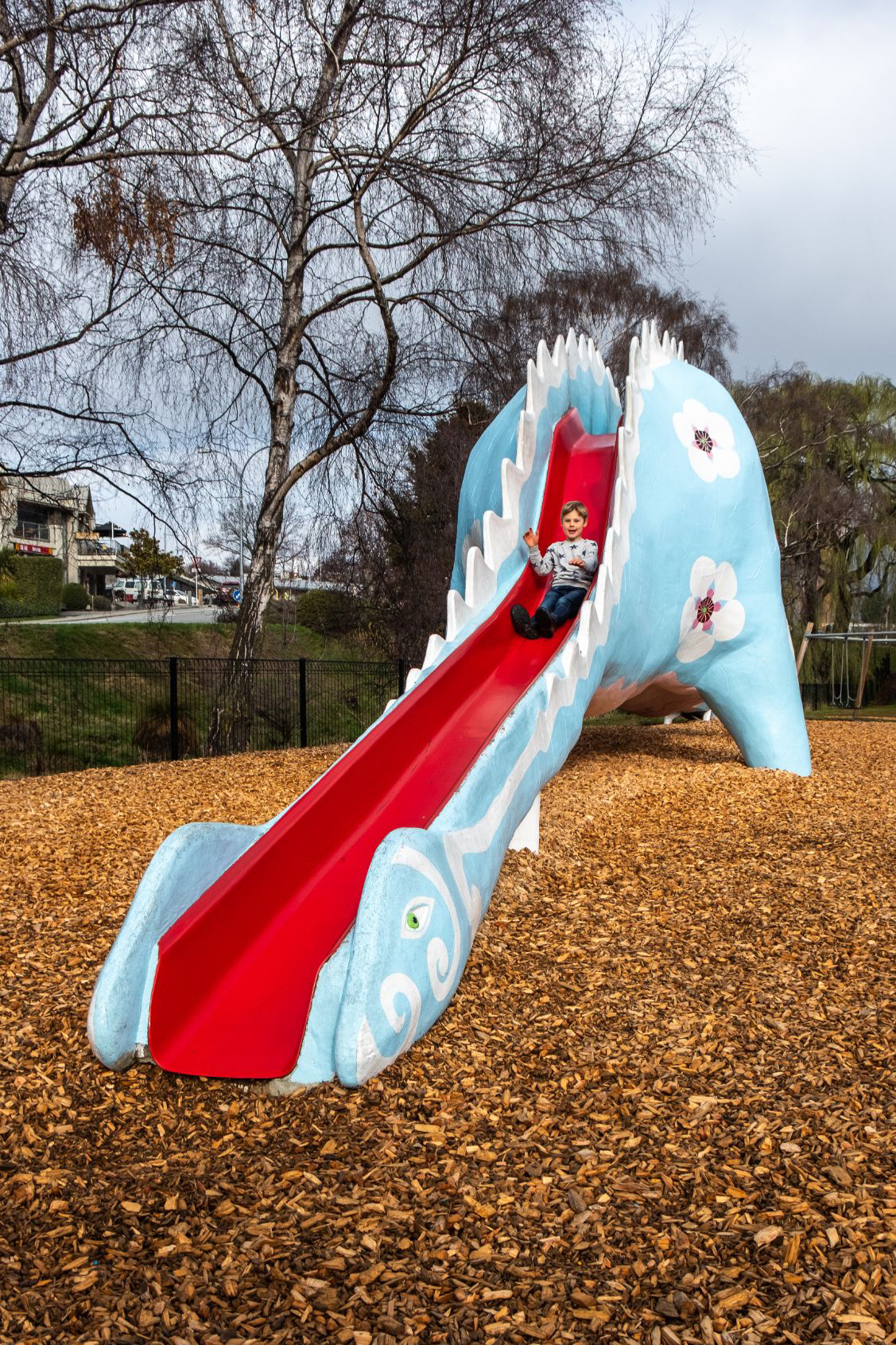 Once you have caught your fish, Hook will clean and filet the fish for you to take back to your accommodation, or they can smoke it, or cook it onsite, for an extra small fee.
If you'd rather not fish, the onsite restaurant can cook you up a famous Hook pizza (don't worry, not everything is fish related) and you can grab a glass of wine overlooking the lakes, while the kids play in the huge sandpit. It is kitted out with diggers and all sorts of sand toys, enough to keep them busy for hours.
Friday's Highlights
Visit the eels and trout at the wharf
Lake front Walk
Stroll through the boutique stores in the town centre
---
Saturday: Let's head to the mountain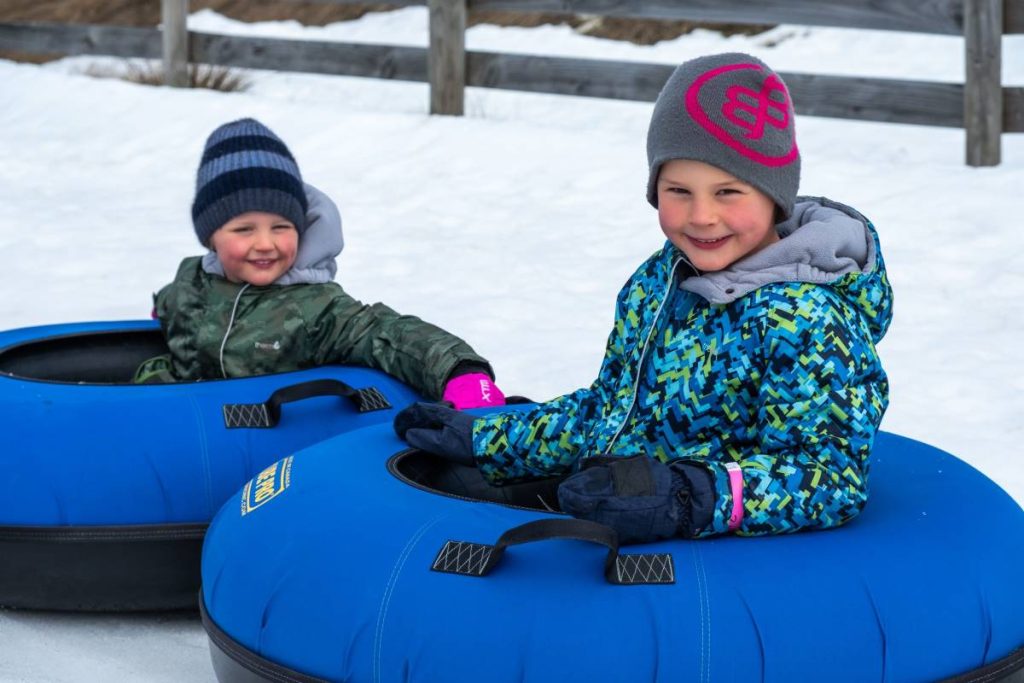 Wanaka is beautifully placed to head to the mountains for a snow experience. If you have young ones looking for their first snow play, then Snow Farm is a great place to start. They have a snow fun area where you can snow tube down a gentle slope, make snowmen and have a snowball fight.
Located in the Cardrona Valley, Snow Farm is a cross country ski area (very rare in New Zealand), as well as a great place to snow shoe. You can snow shoe or ski to a backcountry hut and even stay overnight. How awesome is that? Or just spend a couple of hours exploring the trails. If you have a baby or young kids, you can even hire a sled trailer to tow along behind you. A great way for parents to adventure and bring the kids too.
If you prefer downhill skiing, Cardrona Alpine Resort is a great family ski field. With lots of beginner runs, an onsite preschool/childcare centre as well as plenty of advanced trails, Cardona is a great place to ski for the whole family.
Both of these ski fields are close to Wanaka, taking around 45-60 minutes to drive up, depending on the conditions.
A few short stops in Cardona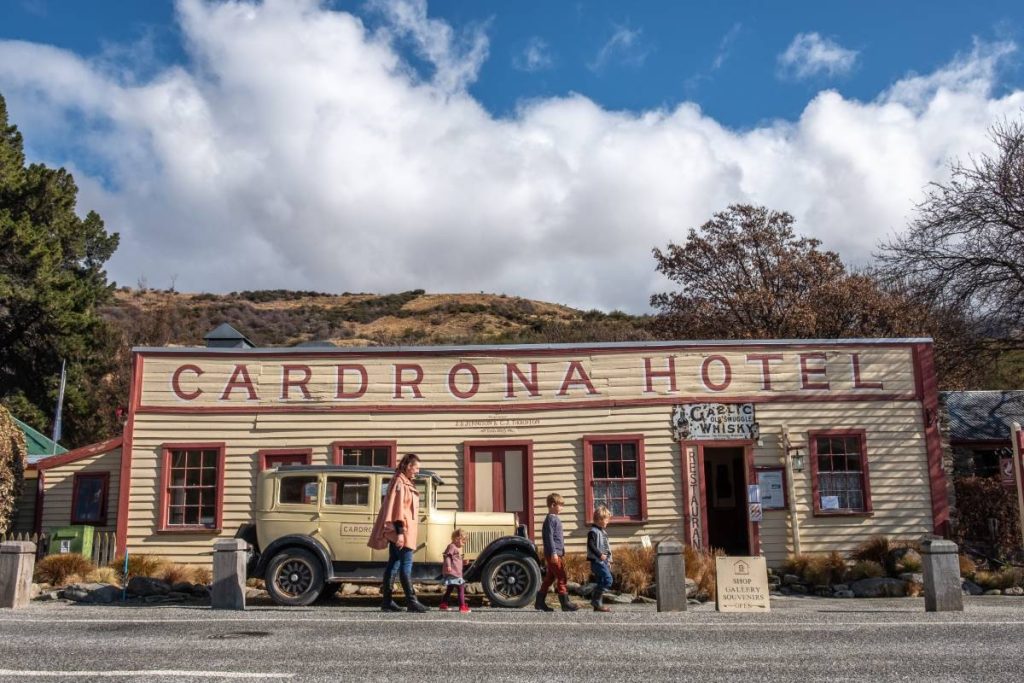 While in the Cardona Valley, you must visit the old historic Cardrona Hotel. It is one of only two historic buildings left over from the Gold Rush days and its façade has been restored to its former beauty. You can still stay at the Cardrona Hotel, and the onsite restaurant is a great place for après ski.
While visiting the Cardrona Hotel, make sure you take a peak in the windows at the relics from yesteryear. Kids will enjoy finding out how old phones work in the iconic red phone box and the small schoolhouse has been lovingly renovated into a gallery and store.
On your way home, make a stop at the famous Cardona Bra Fence. The "Bradrona" Bra Fence raises awareness and money for the Breast Cancer Foundation. So snap a photo, leave a donation and even a bra and share the awareness with all of your friends.
Saturday's Highlights
---
Sunday: Let the Ezi Travel App guide you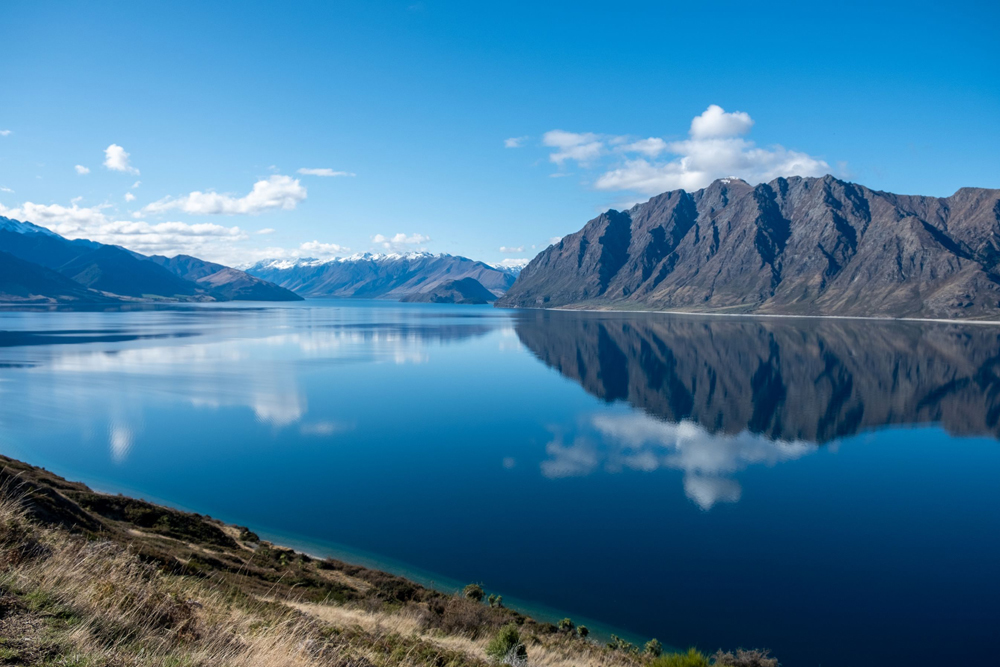 Choose a morning walk to admire Wanaka's beauty.
If you aren't sure what to do today, then take out your Ezi Travel App and take a look at the options. One of the best ways to really explore the beauty is to take a walk. If you are looking for a good short walk, head an hour up the road to the famous Blue Pools. The drive itself is picturesque with many lookout points on both Lake Hawea and Lake Wanaka. Once there, kids will love walking over two swing-bridges on this easy walking track to be wowed by the incredible blue-green colour of the water below.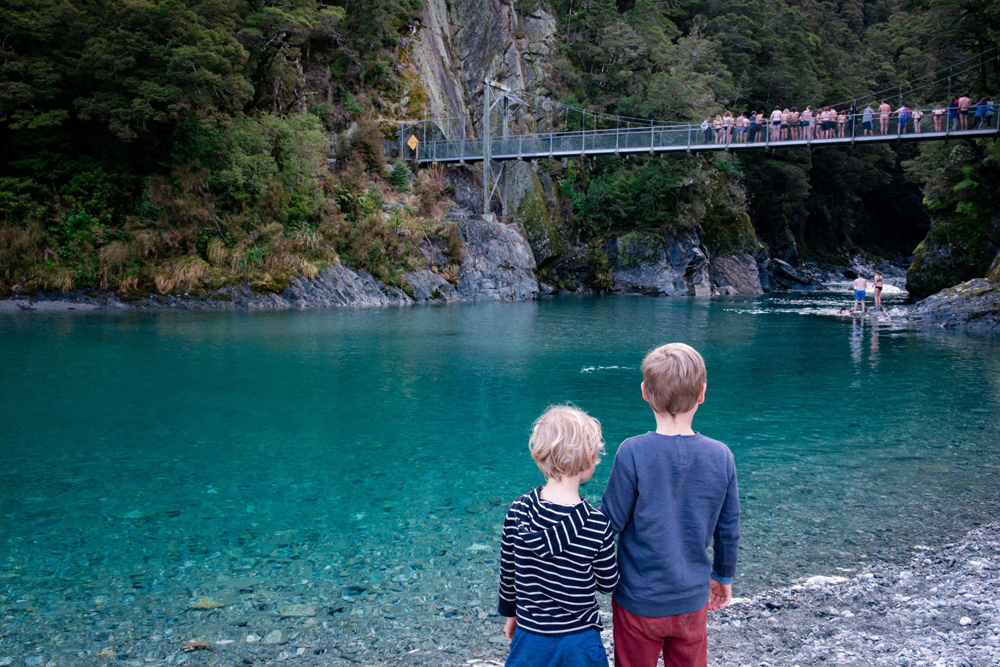 If you are game enough, you can jump off the bridge or swim in the water below, but let me warn you, the water is not warm. The walk is stroller friendly (you will just need a wee lift up the stairs for the bridge), mostly flat and most kids will be able to walk it with no problems. The walk will take about 20-30 minutes each way.
If that sounds great to you, just click on the heart in the app and add the Blue Pools to your itinerary. If you are after views over Lake Wanaka and the township, then favourite the Mt Iron Track. This is a 1.5-2 hour loop track leading to impressive 360 degree views. This track is located just a few minutes from the Wanaka Township. This track is an uphill track and is steep in parts, but isn't too long overall (my 2.5 year old has walked up it). The best part of an uphill track: what goes up, must come down.
Puzzling World – a family favourite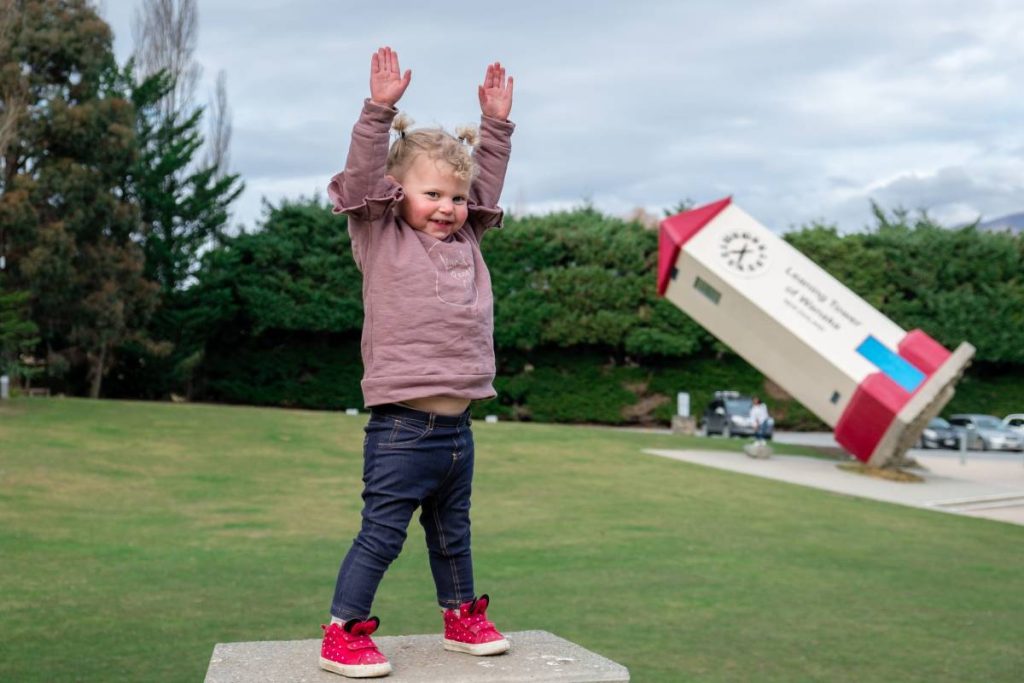 If you are visiting Wanaka with kids, you cannot go past Puzzling World. You can book it directly in the Ezi Travel App, with the added benefit of getting a FREE pack of cards, just for Ezi bookers. Puzzling World has three great areas, the Great Maze, the Illusion Rooms and the Puzzle Room where you get to try all sorts of puzzles at tables on your own. (Don't worry, staff know the answers when you get stumped).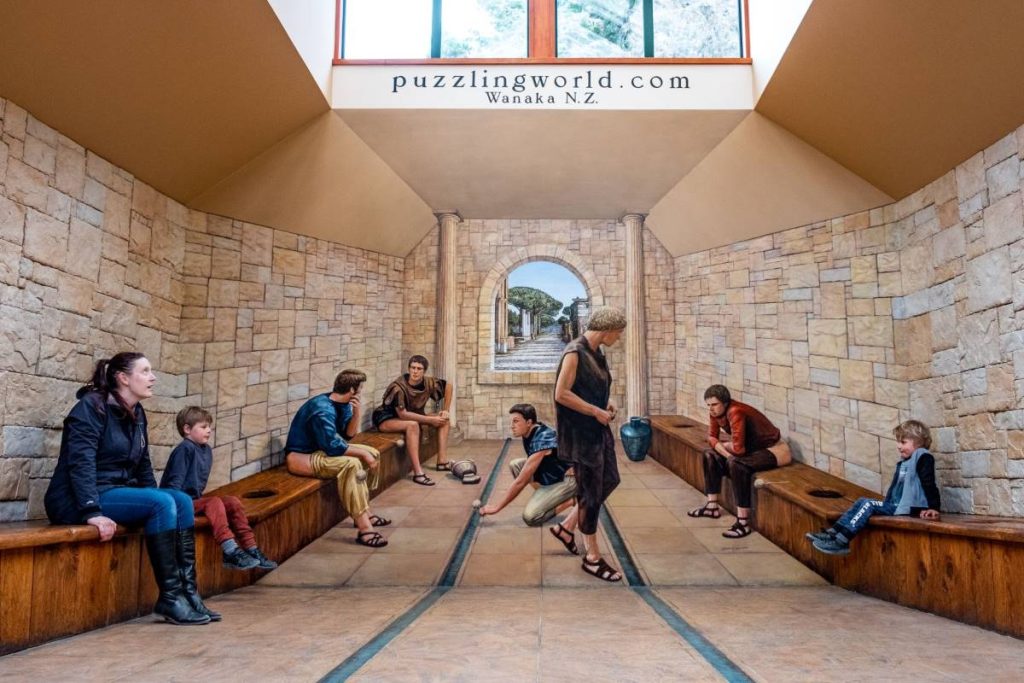 The Great Maze was by far the kids (5 and 6 years old) favourite. The giant maze requires you to find your way to four coloured towers before finding the exit. Puzzling World recommends allowing 30-60 minutes, with the boys taking about 40 minutes to complete it. There is an easy and hard option, so split into teams and make it a little competitive.
The illusion rooms are interactive exhibits that will leave you wondering "How did they do that?" The kid's favourite was the tilt room, where everything was on a mind spinning lean and water mysteriously trickled uphill.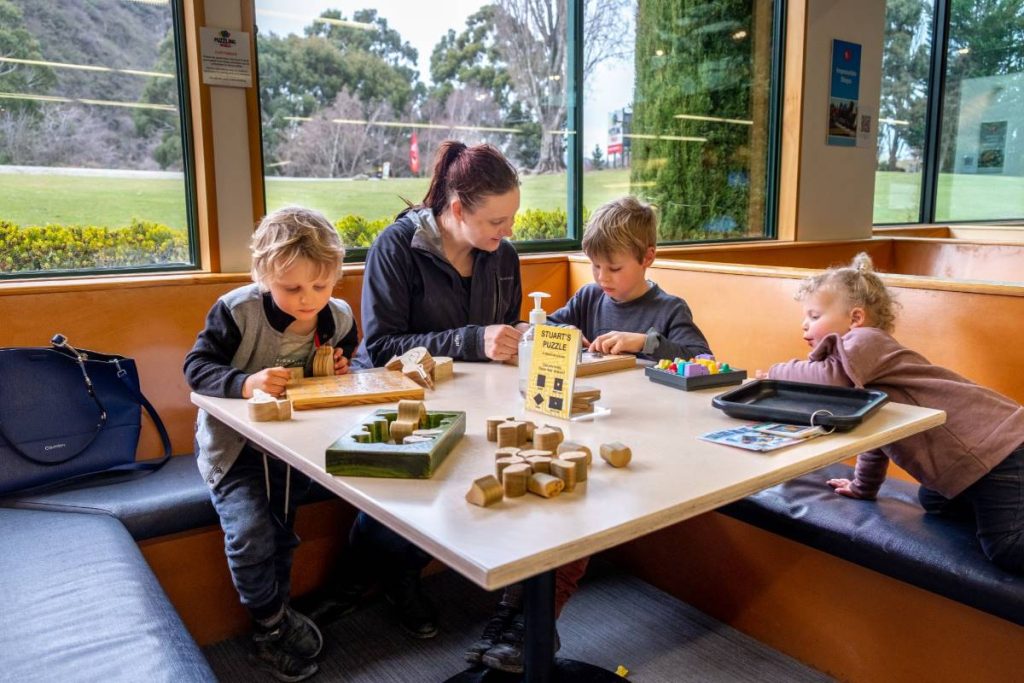 Grab a table in the main foyer and try out a puzzle. 3D puzzles, mind benders, seeming impossible tricks are all options for those with a curious mind. It was great for the kids to just sit (mostly quietly) and play. Puzzling World is the perfect place for kids on a rainy day. We spent about 2.5 hours here and the kids really loved it!
Sunday's Highlights
Beautiful views from your walk
Puzzling World family activity
Say goodbye and head home
---
Goodbye Wanaka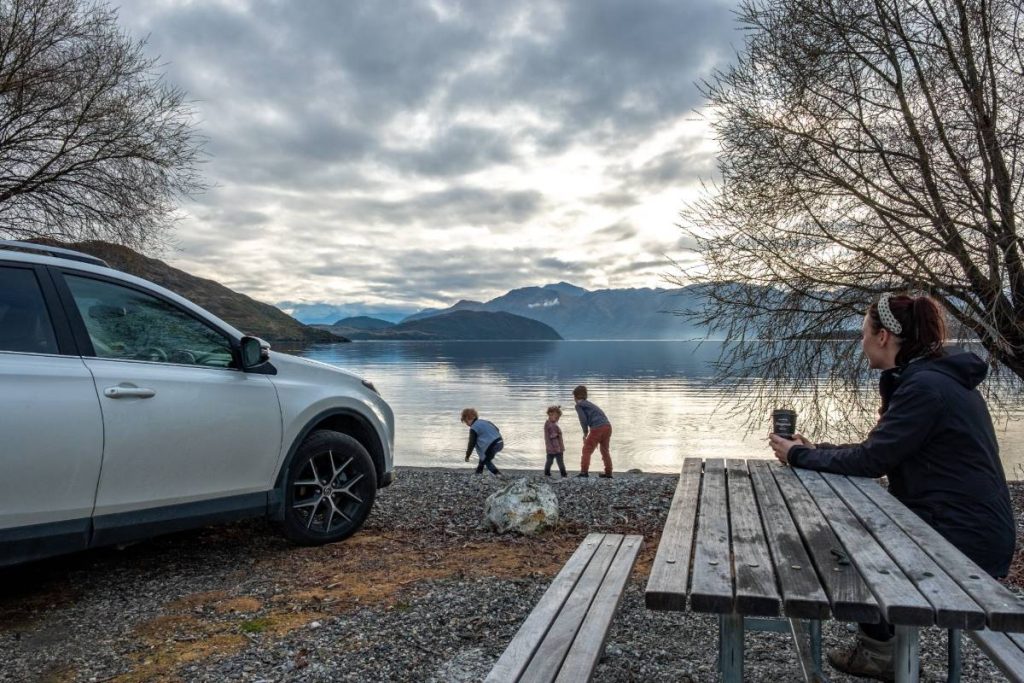 We know that it's going to be hard to say goodbye to Wanaka, but all good things must come to an end.
This weekend itinerary is a great mix of great views, Wanaka highlights, fun for the kids and snow. A weekend jam packed with fun for the whole family…. We wouldn't be surprised if you wanted to stay a little longer.
If you have a few more days, why not head to your Ezi Travel App for more things to do in Wanaka, as well as an hour over the hill in nearby Queenstown.
Wanaka is a one hour drive from the Ezi Car Rental branch in Queenstown, three hours from Ezi Car Rental in Dunedin or five hours from Ezi Car Rental in Christchurch.
---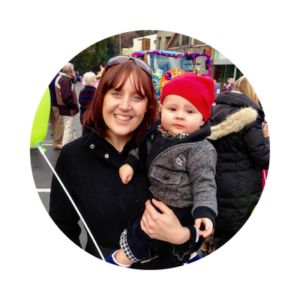 This article was originally published on backyardtravelfamily.com and was written by Jen. Jen is a super organiser when it comes to travel. Having travelled extensively in Europe and Africa, has lived in London and the USA and holidayed in many parts of Asia, she is not a newbie to the travel space. Jen has three young children, 5 and under and travels around New Zealand with them.
Photos courtesy of The Backyard Travel Family