Planning a trip around New Zealand and considering renting a car? You've come to the right place! With breathtaking landscapes, diverse wildlife, and thrilling outdoor activities, exploring New Zealand by car is an experience like no other. However, with so many rental vehicle options available, choosing the right car for your trip can be a challenge. This guide will help you understand the different car rental types and how to choose the perfect one for your New Zealand adventure.
Understanding New Zealand Car Rental Options
New Zealand offers a wide variety of car hire options to cater to every traveler's needs. Here are some popular choices: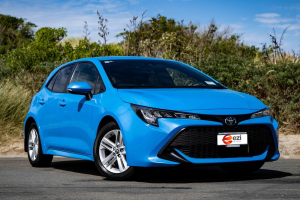 The most popular type of rental car in New Zealand are our range of Compact, Economy and Sedan rentals. These cars come in various sizes and models, making it easy to find the perfect fit for your needs. There are also often more affordable to hire than our larger vehicle range. Our smaller hire cars also have at least a 5 start safety rating, so you will feel safe and comfortable even in our smaller vehicles.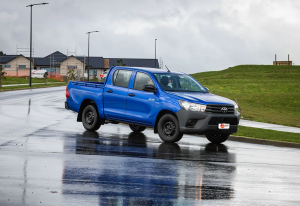 Ute stands for Utility vehicle in New Zealand, and this larger, versatile vehicle allows you to experience the best of both worlds when travelling around New Zealand – practicality and versatility. With their rugged design, ample storage capacity, and off-road capabilities, UTEs are the ideal choice for exploring the diverse landscapes of this beautiful country, especially if you have a fair bit of gear to move around with you.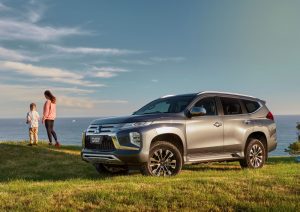 If you plan to explore rugged terrain or visit more remote locations, a 4WD or SUV rental might be your best bet. These vehicles offer increased ground clearance and better traction, making them ideal for New Zealand's diverse landscapes. They are also much roomier than our compact vehicles, making them the ideal hire car for families or groups of adults as they are comfortable, safe and have room for that bit of extra luggage. Our SUV's are also compatible with ski and snowboards racks – great for heading up to the slopes.
Factors to Consider When Choosing a Car Rental Type
When deciding on the right car rental type for you, it is a good idea to consider the following factors:
Trip Duration
The length of your trip plays a significant role in determining the most suitable rental option. For example, if you plan to travel for an extended period, a larger hire car, such as an SUV, might be more practical, comfortable and convenient.
Budget
Consider your budget when choosing a car rental type. While economy cars are generally more affordable, you may be able to find a good deal on a larger Ute, 4WD or SUV, which can be ideal for larger groups, longer journey's and the amount of luggage you are travelling with.
Number of passengers
Ensure that the hire vehicle you choose can comfortably accommodate all passengers in your group safely. For larger groups, consider renting a minivan or multiple vehicles. Our Ezi Car Rental vehicle listings show you how many passengers you can have in each vehicle type for simple selection.
Luggage space requirements
Make sure the car rental has enough space for your luggage and any additional equipment you may need during your trip. Ute's and SUVs generally offer more storage space than smaller cars.
Driving experience & licence requirements
Familiarise yourself with the driving experience and license requirements for the car rental type you're considering. Some luxury cars and larger vehicles in New Zealand may have specific requirements or restrictions.
Tips for Renting a Car in New Zealand
To ensure a smooth car rental experience, keep these Ezi tips in mind:
Booking in Advance
To secure the best rates and availability, book your car rental well in advance of your trip, especially during peak travel seasons. Remember, you can change the details of your booking at any time with our flexible booking policy, and you can cancel your car hire booking if needed.
Don't forget to purchase adequate insurance coverage for your rental car. This will protect you in case of accidents or damage to the vehicle. We have a range of car rental insurance options to choose from.
Road rules & safety
Familiarise yourself with New Zealand's road rules and driving etiquette before getting behind the wheel. Remember to drive on the left-hand side of the road and adhere to all speed limits.
Exploring New Zealand's Top Destinations
With your rental car booked and sorted, it's time to explore some of New Zealand's must-see destinations:
North Island
The North Island offers a mix of bustling cities, stunning beaches, and geothermal wonders. Must-visit locations include Auckland, Wellington, the Bay of Islands, and Rotorua.
South Island
Known for its dramatic landscapes and outdoor adventures, the South Island is a nature lover's paradise. Don't miss Queenstown, Milford Sound, Abel Tasman National Park, and Mount Cook.
Conclusion
Choosing the right car rental type for your New Zealand trip can make all the difference in creating a memorable and enjoyable experience. By considering your budget, travel preferences, and the factors listed in this guide, you'll be well on your way to finding the perfect rental car for your adventure.
Happy travels!
FAQ's
1. Do I need an international driver's license to rent a car in New Zealand?
Generally, you don't need an international driver's license if your current license is in English and meets New Zealand's requirements. However, check with the car rental company for specific rules.
2. What is the minimum age to rent a car in New Zealand?
The minimum age to rent a car in New Zealand can vary, but with Ezi Car, our minimum age to rent one of our vehicles is 20. Additional fees for younger drivers can apply.
3. Are there any toll roads in New Zealand?
Yes, there are a few toll roads in New Zealand, mainly in the Auckland and Tauranga areas. Ensure you're familiar with the payment process, which can usually be done online or via a smartphone app.
4. Can I take my rental car on a ferry between the North and South Islands?
Yes, you can take your rental car on the Interislander or Bluebridge ferries. However, make sure to inform your rental company of your plans, as some may have specific rules or fees associated with this.
5. What should I do in case of a breakdown or accident with my rental car?
In the event of a breakdown or accident, contact your rental company immediately. They will guide you through the necessary steps and provide assistance as needed.