After enjoying a solid serving of Palmerston North's urban enticements, Manawatū's big backyard was calling for Mike Yardley.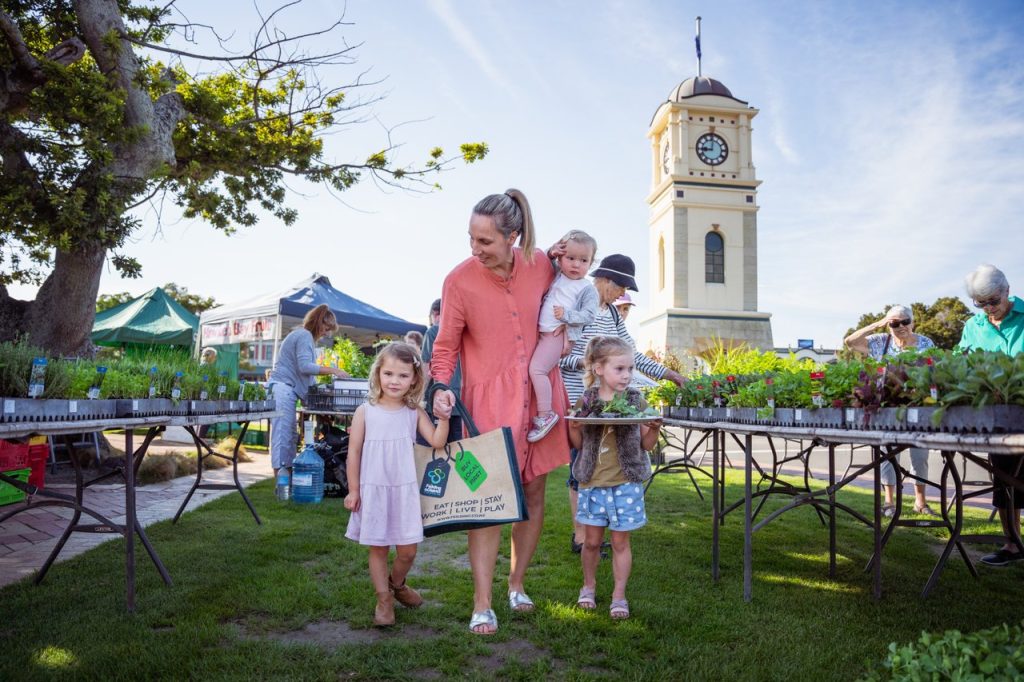 The corrugated dragon-like spine of the Tararua and Ruahine Ranges frames Manawatū's eastern horizon, a backdrop of billboard proportions underscoring the region's outdoorsy credentials. Those ranges are also a striking reminder that the region is wrongly perceived as being pancake-flat. But if it's a Friday, your first stop should be the flower-filled streets of Feilding. It's been a multiple award-winner of New Zealand's Most Beautiful Town, taking out the gong on 16 separate occasions, and even a fleeting foray to Feilding soon reveals why. It is an instantly likeable town, immaculately clean and colourful, studded with impeccably-maintained character buildings.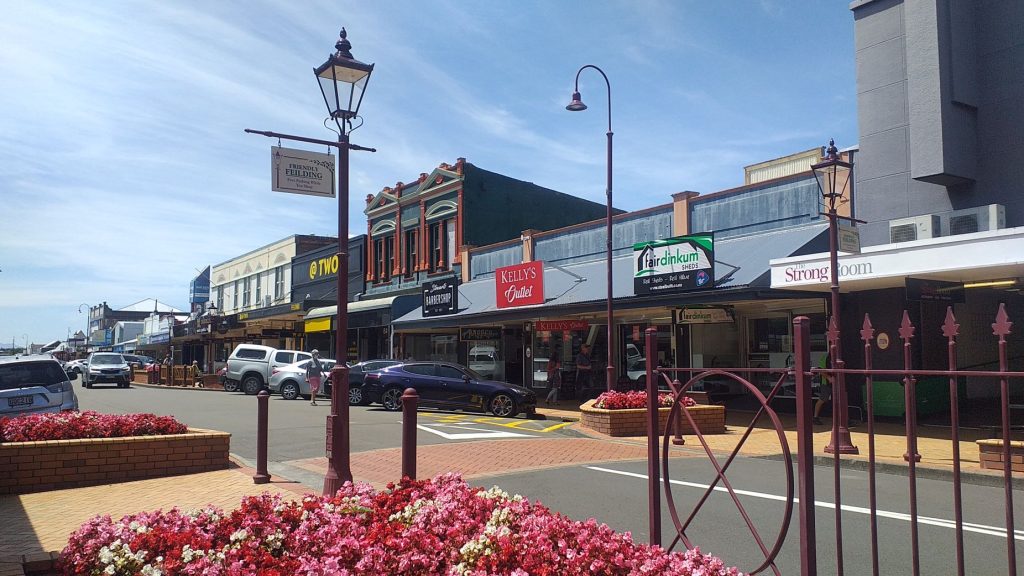 Friday is market day in Feilding, with the largest operating saleyards in the Southern Hemisphere doing their busiest trade, while the fresh produce and artisan treats roar into life at the weekly Farmers' Market – which has been adjudged the nation's best on multiple occasions. Held in Manchester Square in the shadow of the town's heritage clock tower and the Feilding Hotel, feast yourself on more than 30 stalls including fromage from Cartwheel Creamery and sausages from Foxton-based Foxy Bangers. The pork and apple ones are particularly good.
---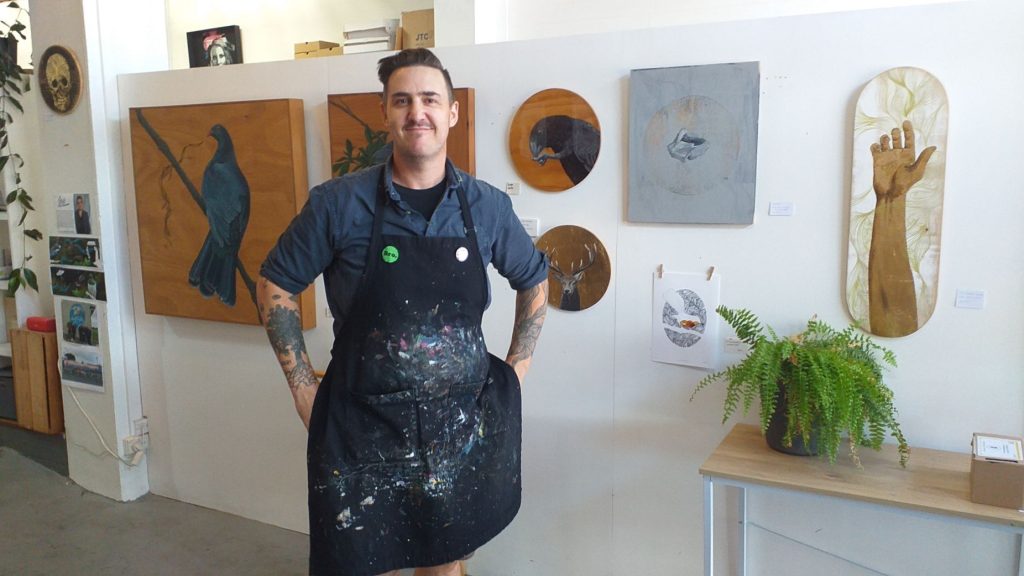 I then headed to Joe McMenamin's wonderful art studio in the heart of Feilding, ready to fire up my creative juices. Joe was previously known as Mr Mac in his art teaching years, before stepping away from being a high school teacher to become a full-time artist. His abiding love for organic, flowing patterns, diving into painting, drawing, and making a beautiful mess with dyes and printmaking runs deep. I was joining Joe for a hands-on session screen-printing my own t-shirt.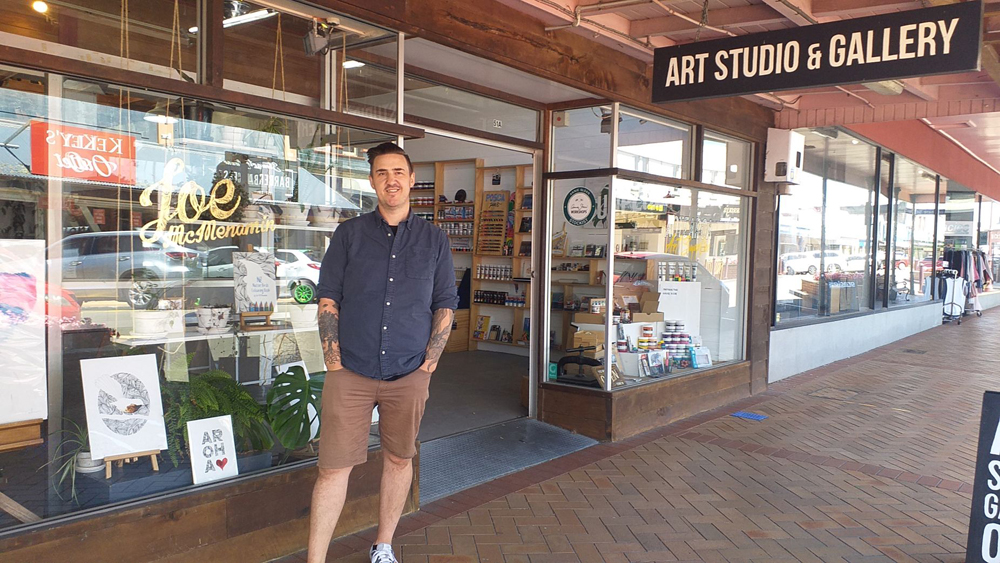 He guided me through the whole process, from selecting a design, the image and font for the wording, all the way through the finished product. I'm now proudly wearing my custom-made shirt, sporting my personal slogan, "Keep Discovering." Joe's love of New Zealand native birds is ever present in the studio, which he paints in lush, photo realistic detail. He's synonymous with the hot-selling adults colouring book of native birds.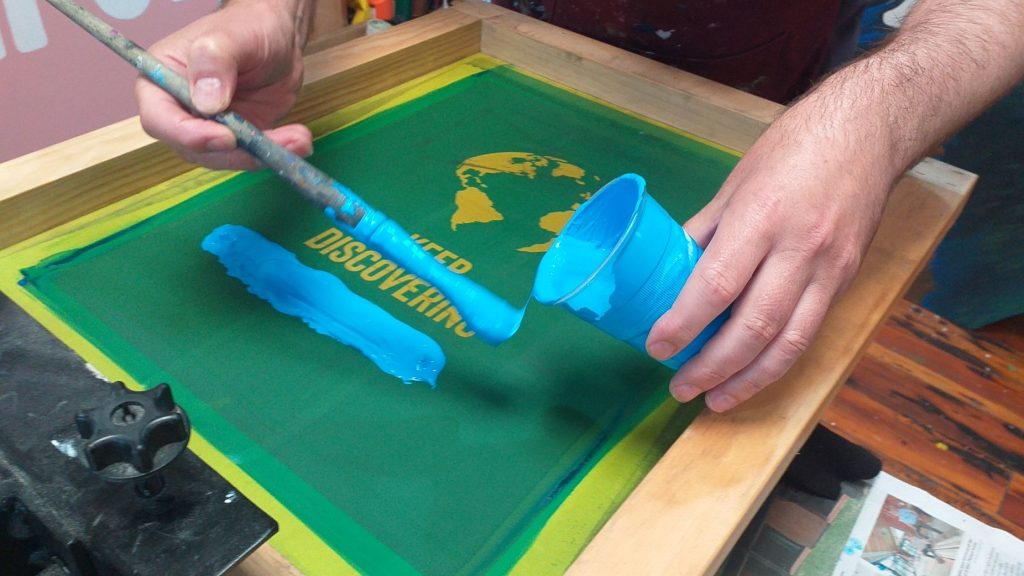 He's recently been in my neighbourhood in Christchurch, painting a commissioned mural for some friends in their family home. Whether it's his giant murals adorning many of our towns, smaller scale murals for purchase, paintings and prints, you'll discover a world of artistic delights in his studio for purchase. Plus he regularly runs art classes if you want to get totally hands-on with a true pro, who has a saintly-like patience, instinctive modesty and infectious sense of humour. https://joemcmenamin.com/
---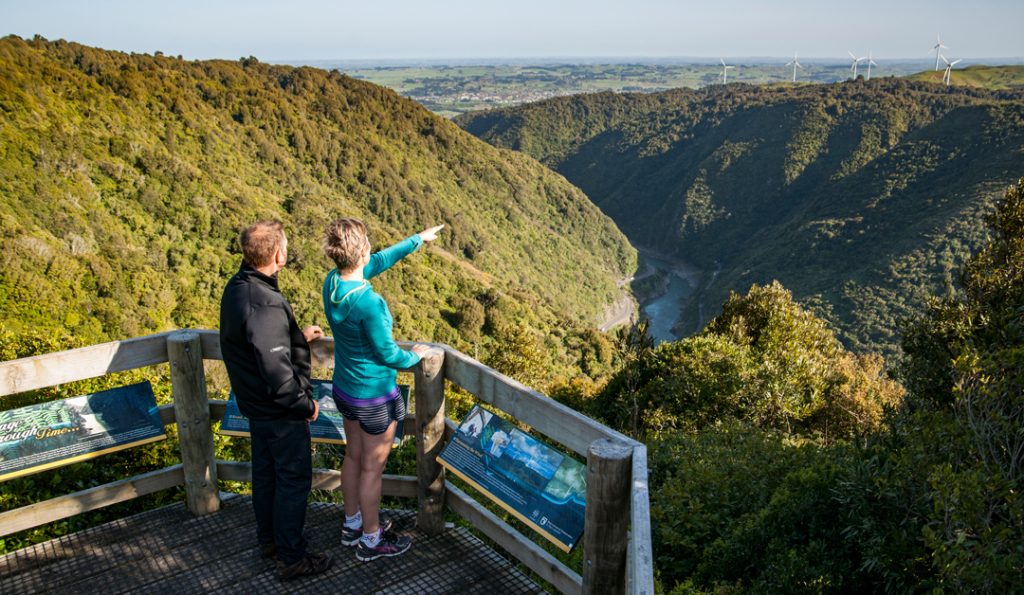 Heading east of Feilding, I joined the hordes of local weekend warriors striking out on the region's signature Te Āpiti-Manawatū Gorge walking trail. Landslips forced the permanent closure of the gorge road five years ago and the new highway route is currently being constructed over the Ruahine Range, scheduled for completion in two years. With the rumble of vehicle traffic permanently silenced from the gorge, it's the cacophony of birdsong that rules the roost, with tui, fantails and kereru thriving in the bush-draped gorge, coursing through the Ruahine and Tararua Ranges.
The mighty Manawatū is unique among New Zealand rivers in that it crosses a mountain range, with its headwaters lying close to Norsewood on the eastern slopes of the Ruahines. I made a beeline for the Manawatū Gorge Loop track, an easy stroll of 1.2km through native bush. Branching off it is the longer Tawa Loop Track, which is deliciously good. Set aside 2 hours to knock off this 4km-long route, which follows a steady gradient and is steep in places.
Your huffing and puffing will be handsomely rewarded with a heart-stealing view across the sinuous curves of the bush-wrapped gorge. Keep an eye out for Whatonga, a stirring 6m-high steel sculpture of the Rangitāne chief who captained the Kurahaupō waka when it landed in the 12th-century. Eight Māori-inspired information panels also tell the story of the region's Māori heritage and culture. I adored the rich array of native plants, headlined by the soothing nikau groves and red flowering rata. It's a banger of a walk.
---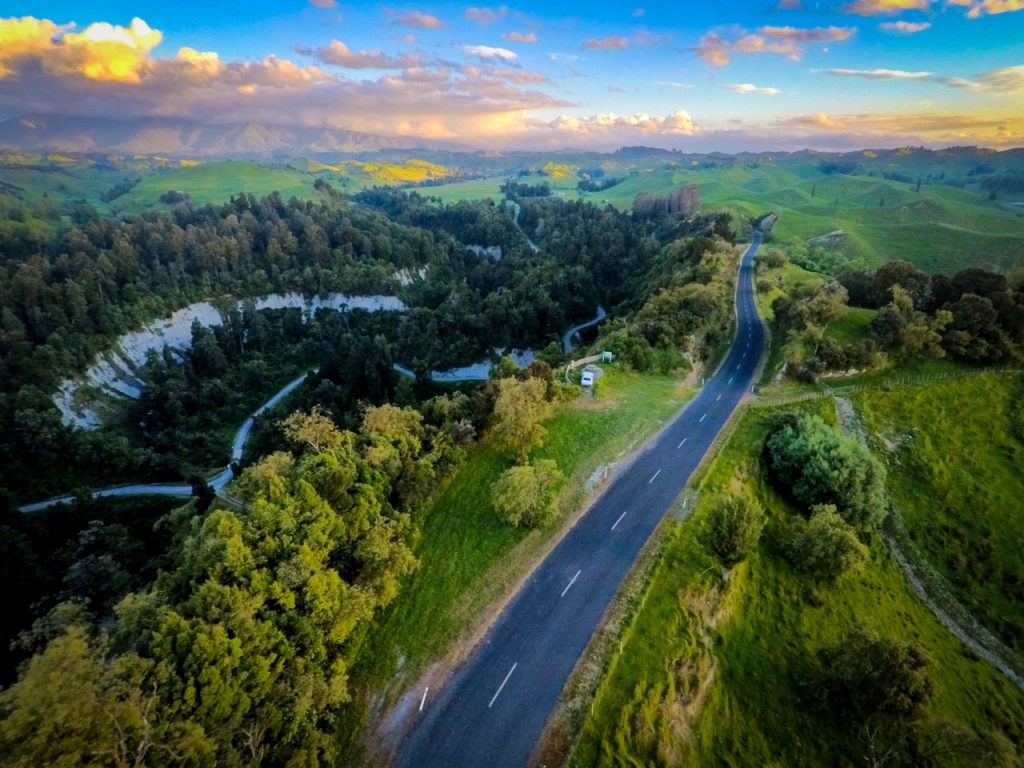 From there, I joined the Manawatū Scenic Route, one the region's designated country roads affording awe-inspiring views even from the comfort of the car across the undulating hinterland roads. At times I felt like I was waltzing with the rivers as the road dips in and out of the valleys. Along the way, I found myself swooning over the views of the snow-topped clarity of Mount Ruapehu, crowning the northwest horizon. Running from Ashurst to Mangaweka, the Manawatū Scenic Route is the primary touring circuit that accentuates the beauty and charm of the backcountry, threading together a necklace of scenic gems, rolling farmland, hidden valleys and charismatic settlements.
In Ashhurst, you'll find The Herb Farm – a local family business making natural skincare and therapeutic products on site from plants harvested from the sprawling, slightly wild gardens. I enjoyed a hearty graze from the café, where the menu is centred around local, free range and organic produce incorporating fresh herbs from the gardens. From Ashurst, it's a very short hop up the Saddle Road to the Te Āpiti windfarm lookout. The sheer size and height of these 55 turbines is astounding.
Heading through the picturesque Pohangina Valley, you'll be treated to an ever-changing landscape of lush green valleys, stony river terraces and the imperious backdrop of the Ruahine Ranges. Along the way, there are hidden swimming holes and scenic lookouts to explore. Totara Reserve is a popular picnic and swimming spot as is nearby Raumai Reserve. For a quick detour, head up to Pohangina Village, and visit Cartwheel Creamery, an artisan operation that produces exceptional cheeses that combine traditional methods with modern safe food practices.
---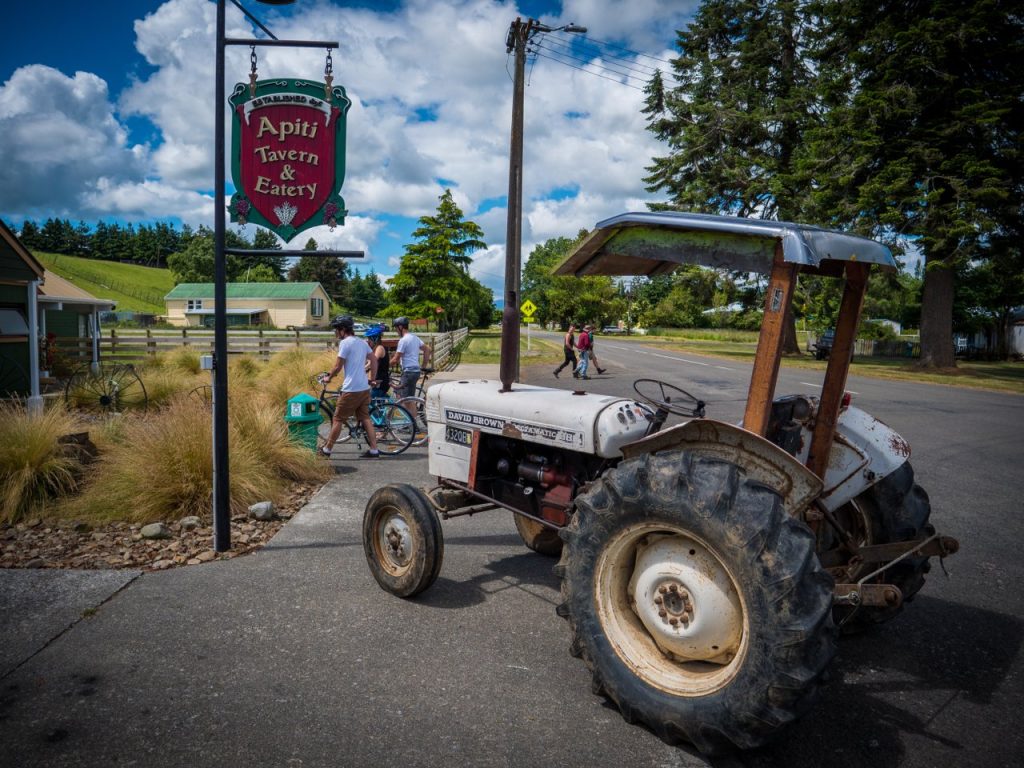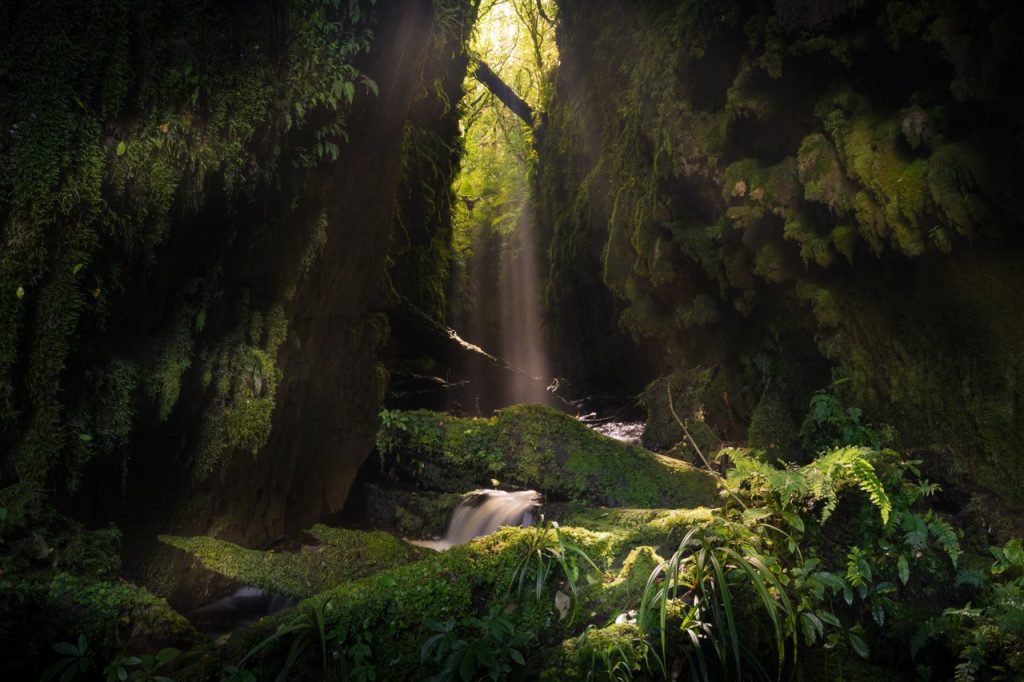 Another local landmark is the Āpiti Tavern, a charismatic country pub with an excellent beer garden, tasty fare and welcoming hospitality.
Freshly refuelled, I took a 20 minute drive north east of Āpiti, to reach the entrance of Limestone Creek Reserve and their stunning glow worm caves. These special and unique caves are on private land and protected by QE11 National Trust. The rock formation and colours within the caves are sublime with lush moss, fern and lichen festooning the cave walls in a blaze of green hues. Then there are the golden and silver colours of the walls tinged in places with lilac. A tinkling stream courses through these almost triangle-shaped caves with water constantly dripping through from the top. Don't forget your raincoat!
---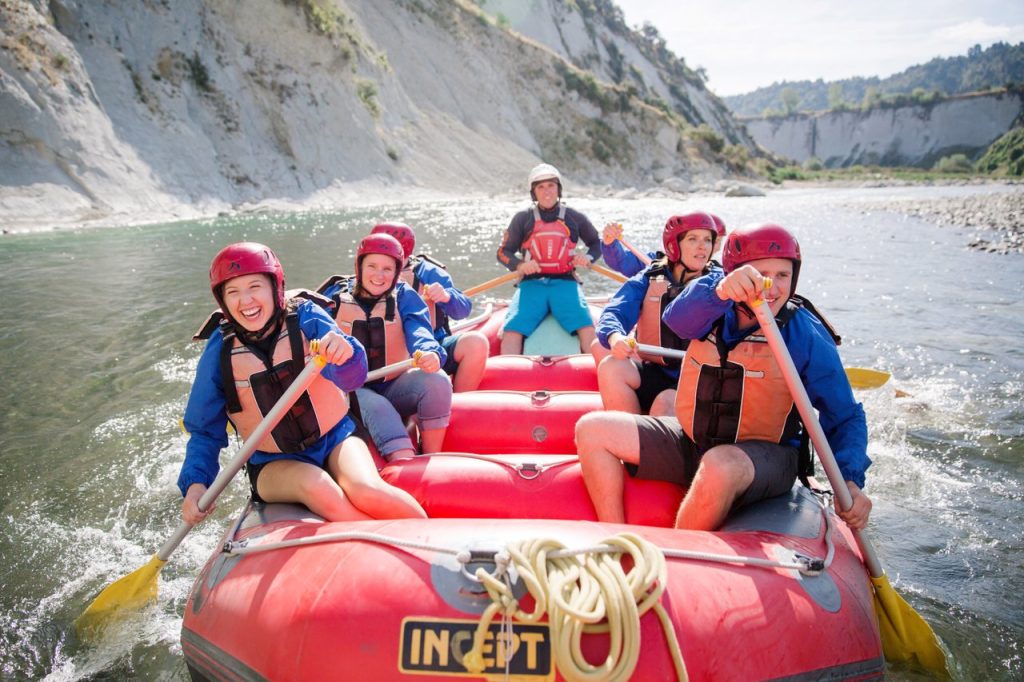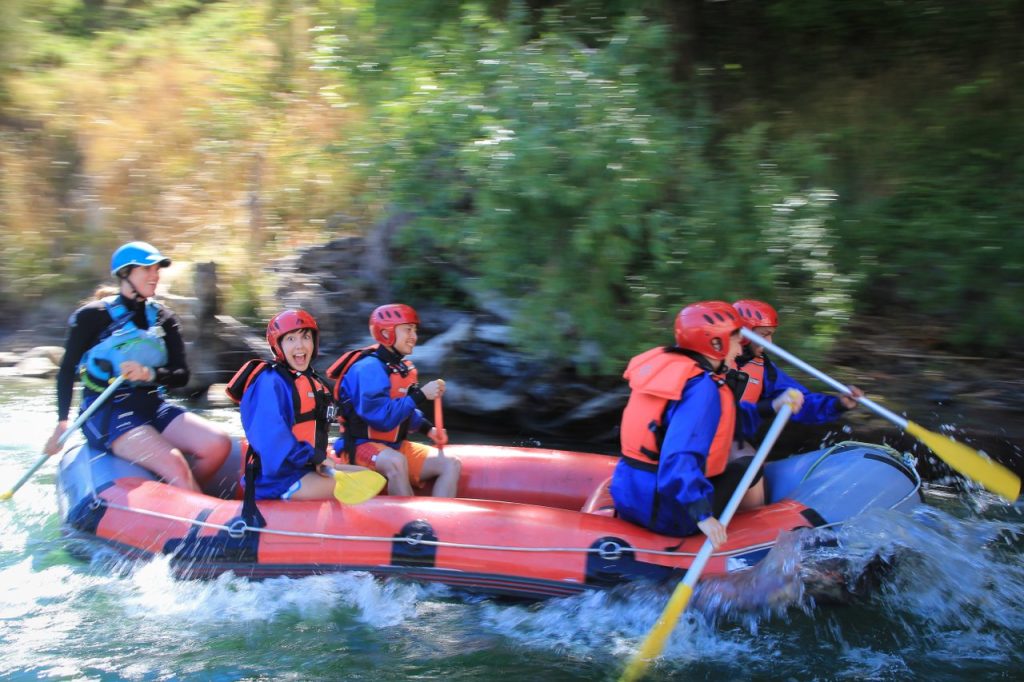 From there I headed over the iconic Mangaweka Bridge to reach Awastone Riverside Haven for some scenic rafting thrills on the Rangitikei River. The Mangaweka Adventure Company are the pioneers of oar powered vessels in New Zealand, where you'll be travelling on specialist oar powered rigs. Their scenic drifts are a mellow activity where your guide puts in the grunt work riding the rapids like a frisky whio, while you soak up the dramatically spectacular surroundings of those sweeping white papa cliffs, mudstone and sandstone gorges. There's a variety of rafting tours to choose from, including the mystical Whitecliffs Boulder gardens or discover Lord of the Rings locations, like the vertical rock walls of Mokai Gorge. I didn't even get my feet wet! www.mangaweka.co.nz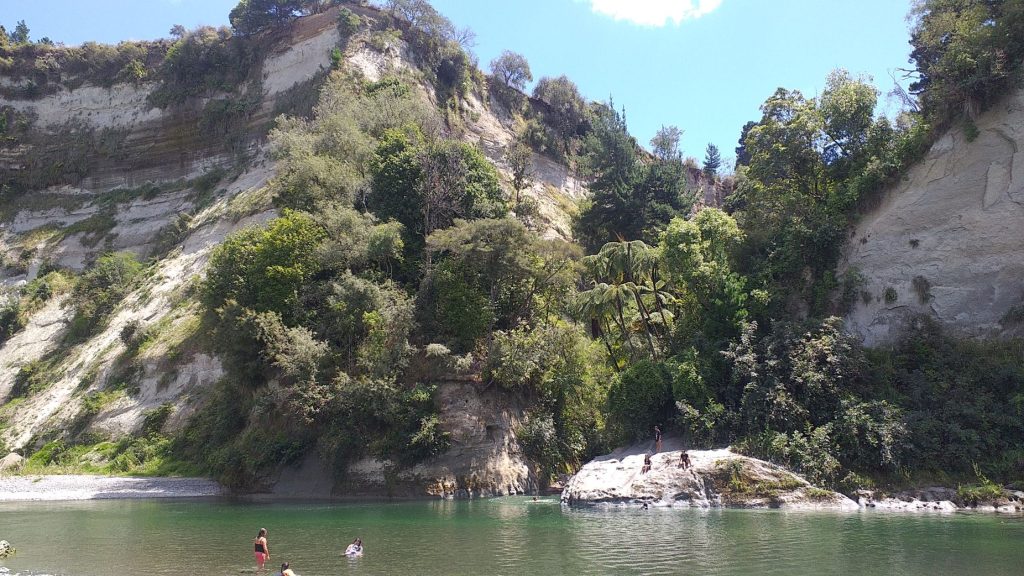 South of Mangaweka, I returned to Feilding on the Stormy Point route, which takes its name from the Stormy Point lookout, where the views are phenomenal, reaching as far as Mt. Taranaki and Mt. Ruapehu, and the West Coast. You'll also see one of the best-preserved sequences of river terraces in the world, on this touring route. Be sure to pop into Vinegar Hill Domain, a sublime riverside picnic and camping spot, where you can take a cooling dip in the crystal-clear waters of the Rangitikei, wrapped in those signature sheer vertical papa (clay) cliffs. Those incredible cliffs look like putty, moulded by the invisible fingers of Father Time.
As an aside, Vinegar Hill takes its distinctive name from an incident in early colonial times: a bullock cart carrying barrels of vinegar overturned after the bullocks slipped on the muddy hillside track, slathering the hillside in vinegar from the broken barrels. Further south, keep an eye out for quirky roadside stalls and stores, like the bright red postcard-perfect Rewa Art Gallery. This gem of a gallery features the work of its resident artist Stewart Fulljames who works across a variety of mediums, including painting and decorative ceramics.
---
I tripped my way around Manawatū in a trusty Toyota Highlander, courtesy of Ezi Car Rental. Kiwi owned and operated, I thoroughly enjoyed the Ezi experience, where excellent cars, stringent cleaning practices, super sharp prices, and fast and friendly service are all part of the package. Ezi Car Rental operates an extensive network from 24 locations across the country. They're everywhere you want to be. Head to www.ezicarrental.co.nz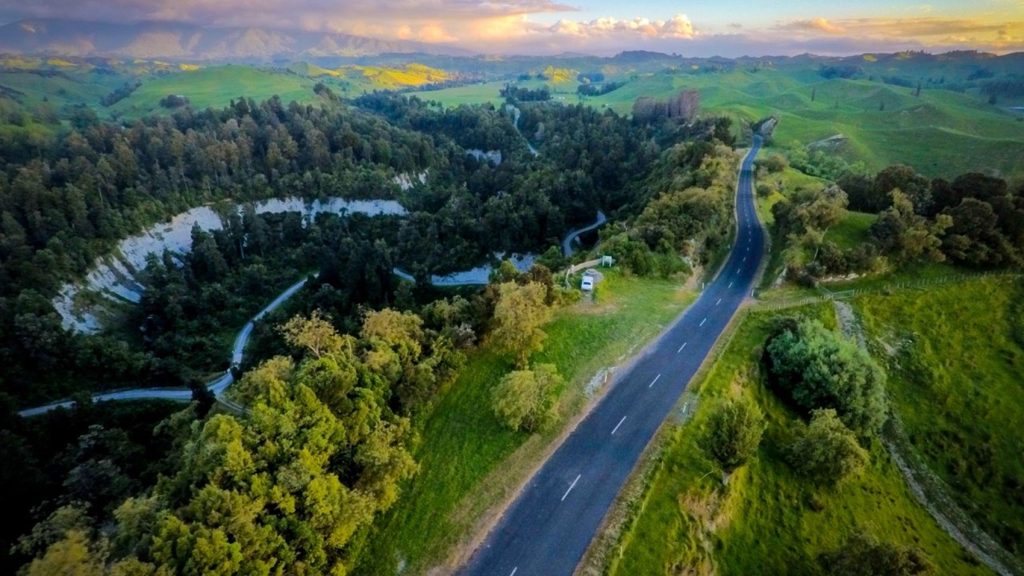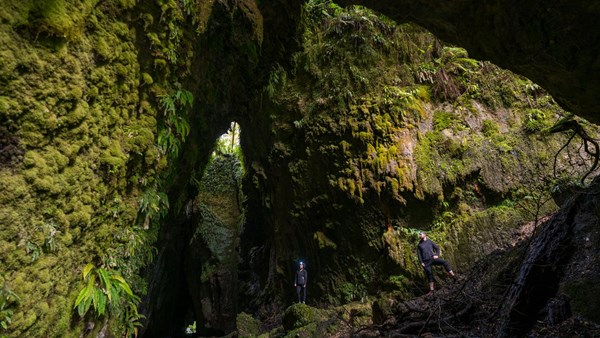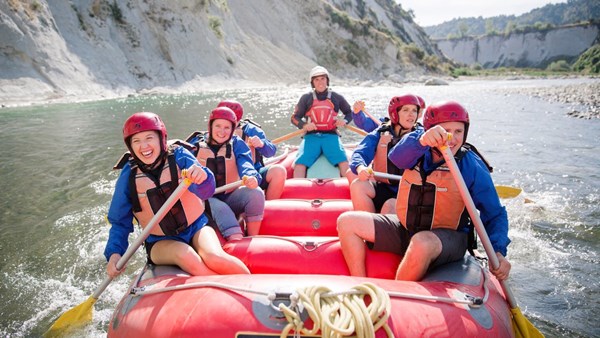 ---
Photo Credit: Mike Yardley, CEDA, Manawatu NZ and Te Apiti.