No matter how many times I visit Ruapehu, I'm constantly staggered at the wealth of options, attractions and experiences waiting to be explored, writes Mike Yardley.
Picking up my Toyota Highlander from Ezi Car Rental in Wellington Airport, four hours later, the perky mountain town of Ohakune was rolling out the welcome mat. With all of the accoutrements you'd expect from a seasoned tourist town, it's the ideal launchpad for your holiday pursuits.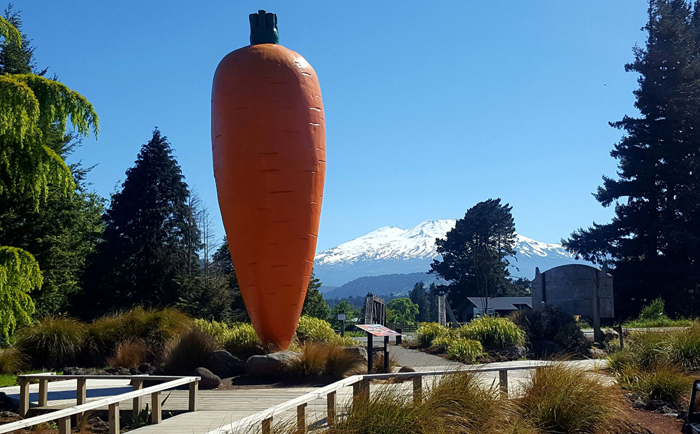 A great way to serenade your arrival into Ruapehu is to hot-foot it up the Ohakune Mountain Rd to the Waitonga Falls Track. If the weather gods are behaving, an added highlight is to gaze at the reflective glory of Mount Ruapehu in the Rotokawa pools, which are part of the alpine wetland area.
Home to Tongariro National Park's highest waterfall, the 39 metre cascade, is reached via a well-formed track through lush mountain beech and kaikawaka (mountain cedar) forest.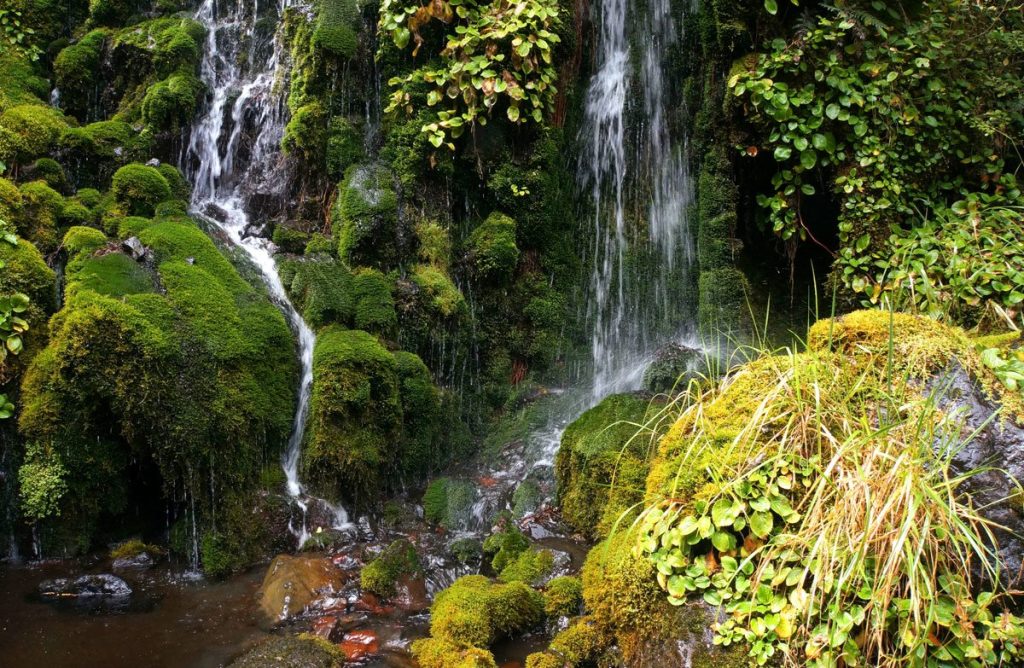 It was a cloudless, bluebird afternoon when I undertook the 90 minute circuit, accentuating the soothing balm of summer shade as I made my way to the mighty waterfall. The track is rich in plant life, with mistletoe on the beech trees, and a variety of orchids along the banks.
At the base of the Ohakune Mountain Road, there's a small but perfectly formed 15 minute loop walk with through a rimu forest. Gently meandering your way through an understorey of ground ferns and kamahi, you'll criss-cross a quiet mountain stream, as you gaze in awe of those mighty rimu. The track is so flat and well-formed, wheelchairs and strollers will have no problem.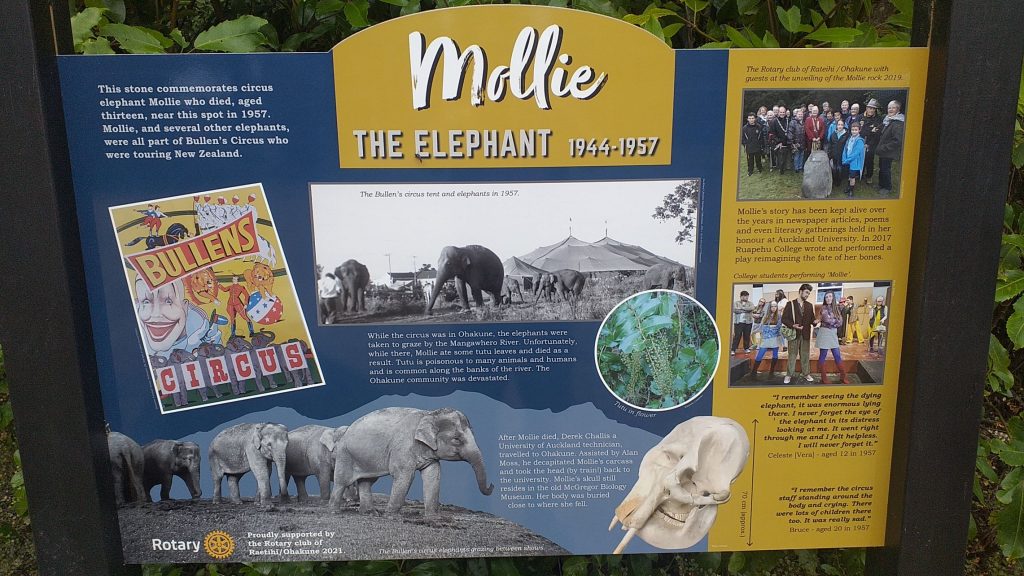 Adjacent to the track entrance is Mollie's Rock, a memorial rock in honour of the Asian elephant who is buried here, under the road. Yes, you read that correctly! The rock has just been joined by an information board tracing the tragic story of Mollie the circus elephant, who died in Ohakune in 1957. Mollie was a young elephant touring New Zealand with the Bullen Brother's circus company – a star of the big ring. Her handlers took her down to the banks of the Mangawhero River to exercise and graze. Tragically, Mollie consumed some toxic tutu berries in the bush and passed away.
---
Ohakune clearly has a siren-like pull on the industrious, the creative and the enterprising. Scratch beneath the surface of the mountain town and you'll discover a hive of highly entrepreneurial folk, plying their craft and fulfilling their dreams, after laying their roots in Ohakune to anchor their great endeavours. A star specimen is Big Mountain Mead.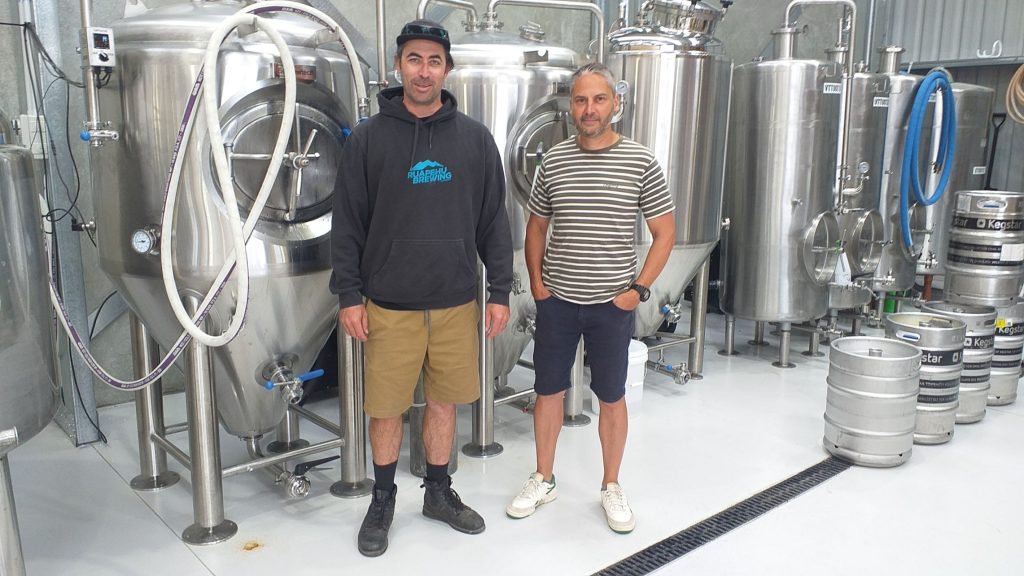 I met up with the powerhouse behind the project, Greg Hickman, a Kiwi entrepreneur who has swapped Hong Kong for Ohakune to open a brewery, bar and café, alongside exporting mānuka mead to Asia. After buying the dilapidated century-old Kings Theatre building in Goldfinch St, the initial plan was to restore the building, but it was too far gone. Currently taking shape is the striking new brewery and meadery on the old cinema site, which is due to fully open later this year. Craft mead is trending – revitalising an ancient drink made of honey fermented in water.
The mixture of pure mountain water, native herbs and mānuka honey holds strong appeal to the Asian market where mānuka is viewed as a medicine. Like gin, the botanicals are a core ingredient in the flavour profile. Ruapehu Brewing owner Austin Hobson is a partner in the new venture, brewing 18 different craft beers in the new venue, after previously operating out of the Ohakune Railway Station building. As head brewer, Austin will make beer and mead from the new building. I had the pleasure of sampling the product on a sneak peek tour with Greg and Austin. I'm a huge fan of Ruapehu Brewing's "Weedcore" IPA, while their pilsener is also particularly impressive.
The sparkling Session Mead was surprisingly agreeable and very sessionable – not as sweet as I assumed. Mead is considered healthier than beer and wine because it's made with honey, which is easier for the body to metabolize, and you get the nutritional benefits of honey itself. The canning operation will be housed on-site too, which is due to arrive from the USA any day now. From mid-March, on-site tours and tastings will begin, while the wider taproom complex, including a brand new cinema, will open later in the year. This hospitality heavyweight is destined to imbue the charismatic mountain town with yet another major tractor-beam to lure visitors. https://www.bigmountainmead.com/
When it come to producing epic New Zealand goods, Ohakune punches well above its weight – and not just in the carrot and potato stakes.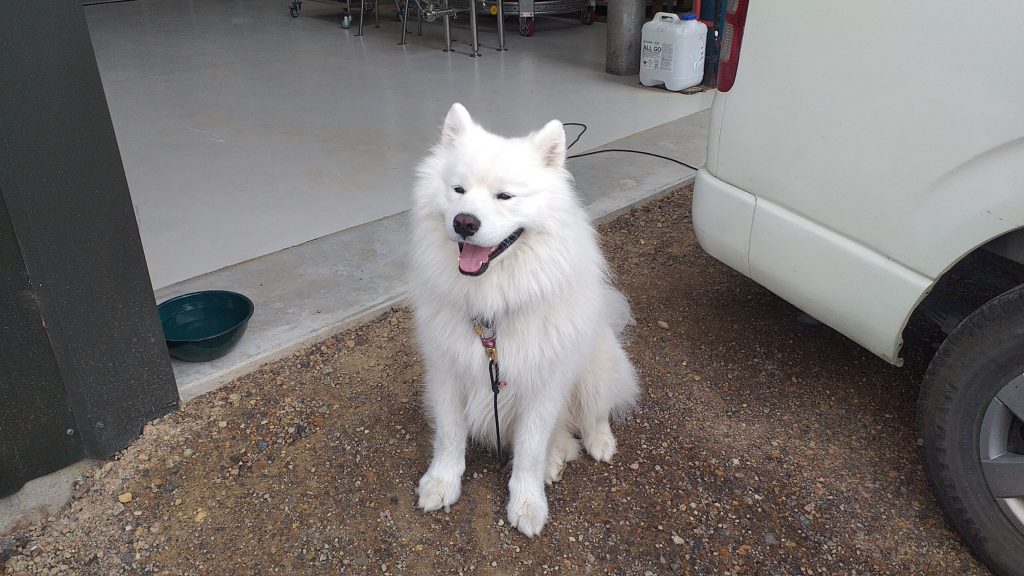 Situated in the old railway station, Opus Fresh not only showcases our merino wool, but the garments and accessories are all made in New Zealand. The magic starts at Opus Fresh HQ, a modest little workroom and shop where the designer and pattern makers are located. My super-comfy merino pop top is what the great outdoors are all about, a sports active first layer with a stylish, designer cut. It keeps you cool when it's hot and warm when it's not; an ideal first layer in winter which also doubles as a light-weight outer in the warmer months. Pop into Opus Fresh HQ to browse their full range of garments. Owner and designer Janelle Hinch is based here, as is the unofficial but unfailingly friendly Opus team mascot, Ivan the Samoyed.
---
Right across the road, an Ohakune landmark for 110 years, Kings Hotel, is being proudly revitalised.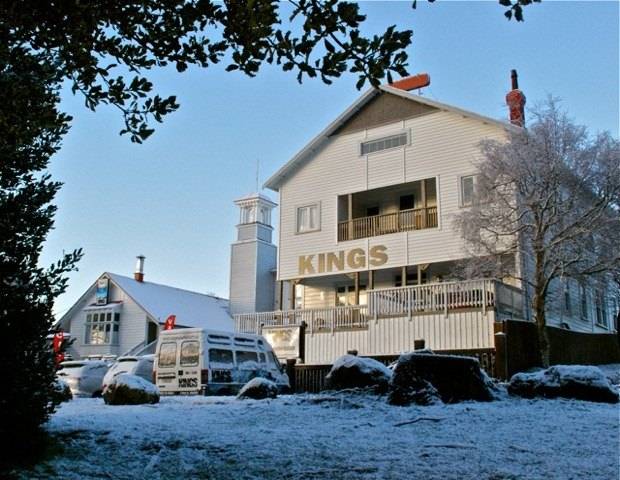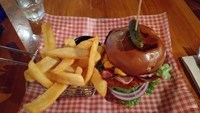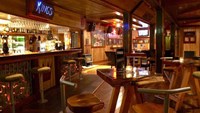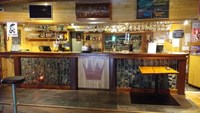 I met up with its current custodian, Stu Robinson, who is executing his vision to reignite the old girl as a shining beacon of time-honoured hospitality. Boasting a bar, restaurant and accommodation, it's the dining repertoire that instantly impresses, with an expansive menu of Kiwi classics and contemporary twists, underpinned by the best local produce. The bar and restaurant's atmospheric timbered interior is a knock-out, and the walls are festooned in fascinating memorabilia, charting the property's colourful backstory since 1913. It's a hymn to living history. I love the newspaper advertisement from the 1920s, spruiking the hotel's "modern conveniences", including "three hot and cold baths." What more could you wish for?
There's quirky back stories too, like how the tower with its kauri pillared canopy was lifted onto the building in 1980. Someone had to scale the building with a harness to help lower the tower into position – enter Peter Hillary, who was 'roped in' to accomplish the task! For dinner, I plumped for a Kings Fried Chicken Burger, a lip-smacking stack of chicken breast crumbed with their secret recipe coating, complemented with cheddar, bacon & chipotle mayo.
Wash it down with a fine craft beer or perhaps change it up with a Carrot Margherita, consisting of tequila, triple sec, ginger wine, lime and carrot juice. Kings is the only venue with Ruapehu Brewing beers on tap. Good luck to Stu and the team at Kings as they chart a fresh chapter in the institution's enduring tale. www.kingsohakune.co.nz
---
Smack bang in heart of town, I spent a night at Snowman Lodge & Spa. Titan and Thomas are at the helm of this inviting roost, boasting a variety of accommodation options, an appetising Thai restaurant and supreme array of spa treatments. I stayed in one of their brand new ensuite cabins, an artfully designed bijou space, thoughtfully appointed with all the frills and trimmings memorable stays are made of. It's a nest of comfort, privately fenced with complete outside deck. Bonus points go to the comprehensive tea selection, with loose leaf tea encased in little glass jars, spanning all tea preferences.
If you've been hitting the slopes or rocking the trails, check your body in for some blissed-out pampering, with a comprehensive range of spa, sauna and massage packages to choose from. How could you say no to a hot volcano stone massage, in the shadow of Mt Ruapehu? https://snowmanlodge.nz/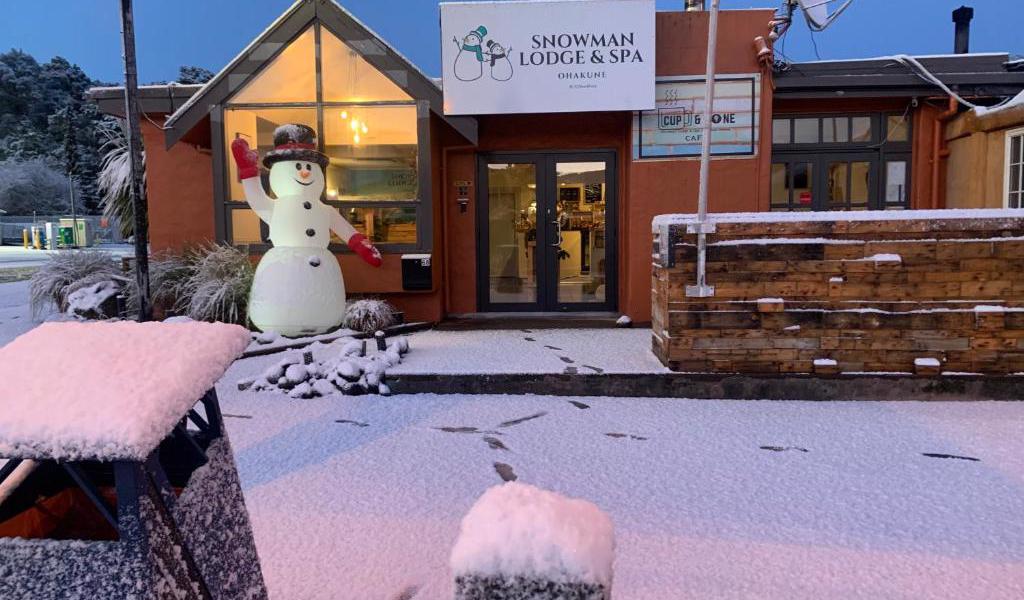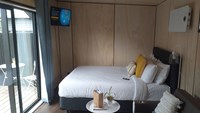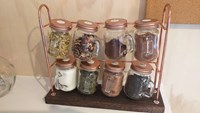 ---
I zipped my way around the vast undulating expanse of the Ruapehu region in my trusty Toyota Highlander, courtesy of Ezi Car Rental. Kiwi owned and operated, I thoroughly enjoyed the Ezi experience, where excellent cars, stringent cleaning practices, super sharp prices, and fast & friendly service are all part of the package. Ezi Car Rental operates an extensive network from 24 locations across the country. They're everywhere you want to be. Head to www.ezicarrental.co.nz
The drama and grandeur of Ruapehu is power-packed as a year-round wonderland for outdoorsy adventure. Crowned by the triple volcanoes of the central plateau and the majestic Tongariro National Park, make tracks to the wide open spaces and hospitality charms of Ruapehu. www.visitruapehu.com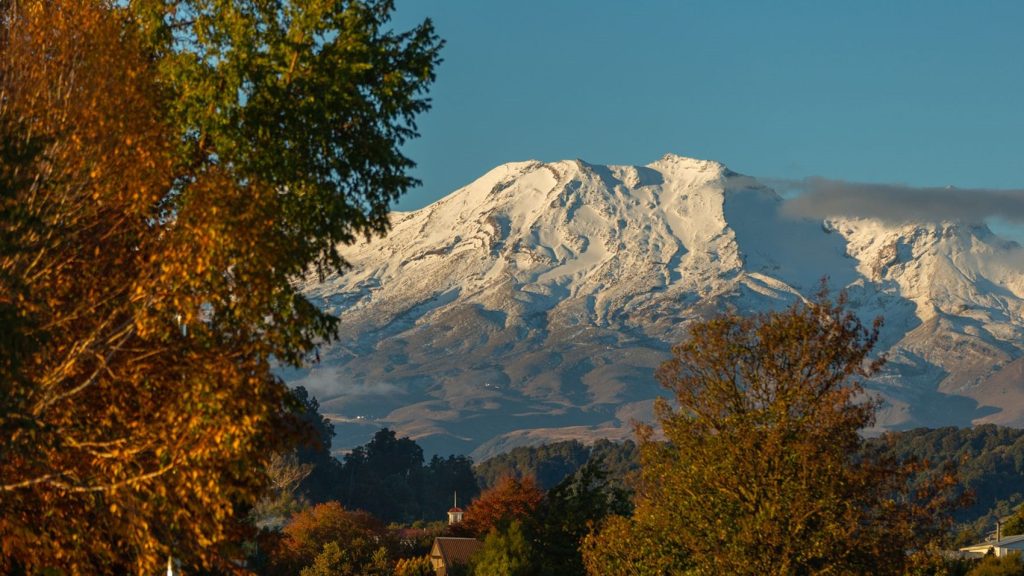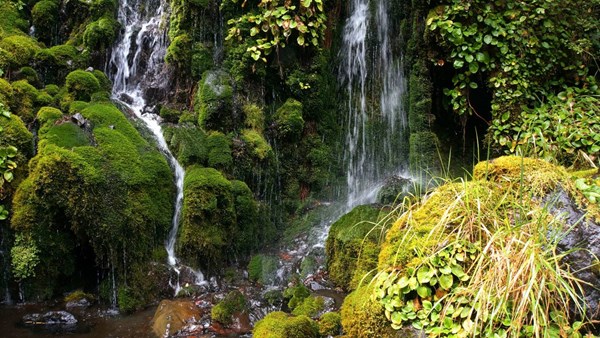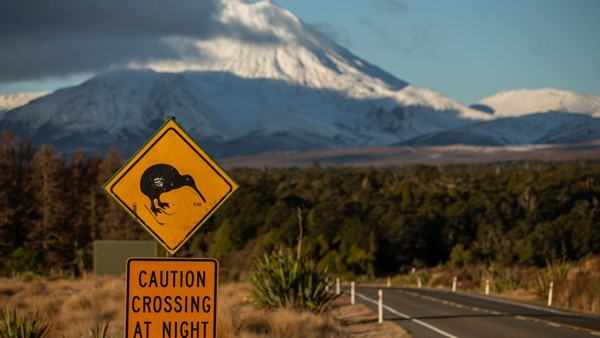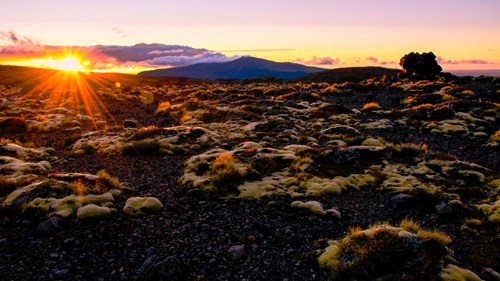 ---
Photo Credit: Mike Yardley, Kings Ohakune, Visit Ruapehu and DOC.