If you're looking to have a splurge on a unique luxurious escape in the Ruapehu backcountry, look no further than Retaruke Country Estate, writes Mike Yardley.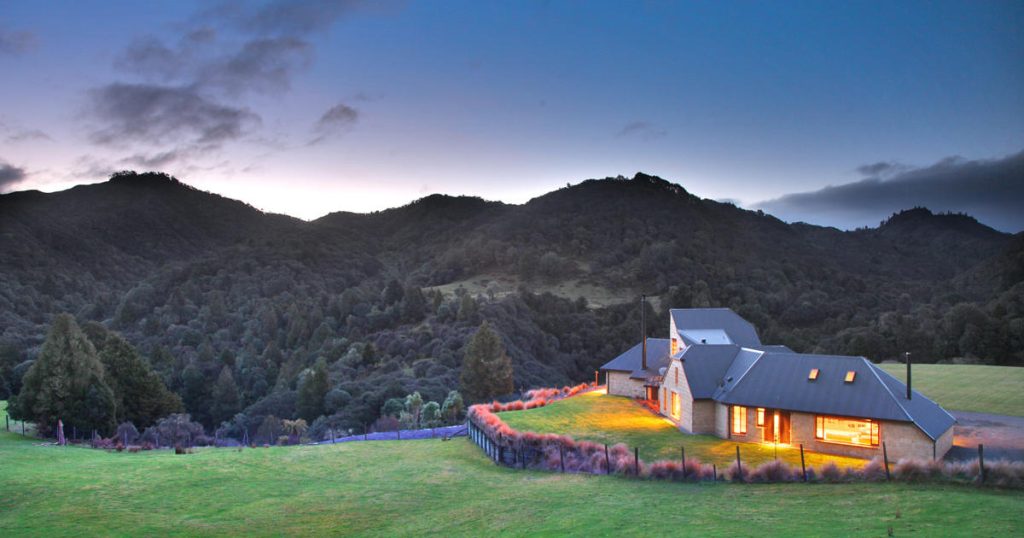 Resting amid the wrapround splendour of the Retaruke Valley, Retaruke Country Estate is an out-of-the-box wilderness experience, where you can enjoy exclusive use of the lodge, drinking in 4000 acres of farm and bush, just west of National Park. It is the irrepressible sense of the wild seclusion that instantly strikes you, on the drive in to the lodge. The property is situated on Kurua Farms and its adjoining 'hunting block', stretching from river flats past sheer rocky bluffs up onto an imposing plateau some 500m higher than the valley floor. The farm nails the challenge of being economic in an environmentally sustainable way by growing manuka honey on the steeper slopes, rearing sheep and cattle on the flats, alongside the tourism endeavours from the lodge.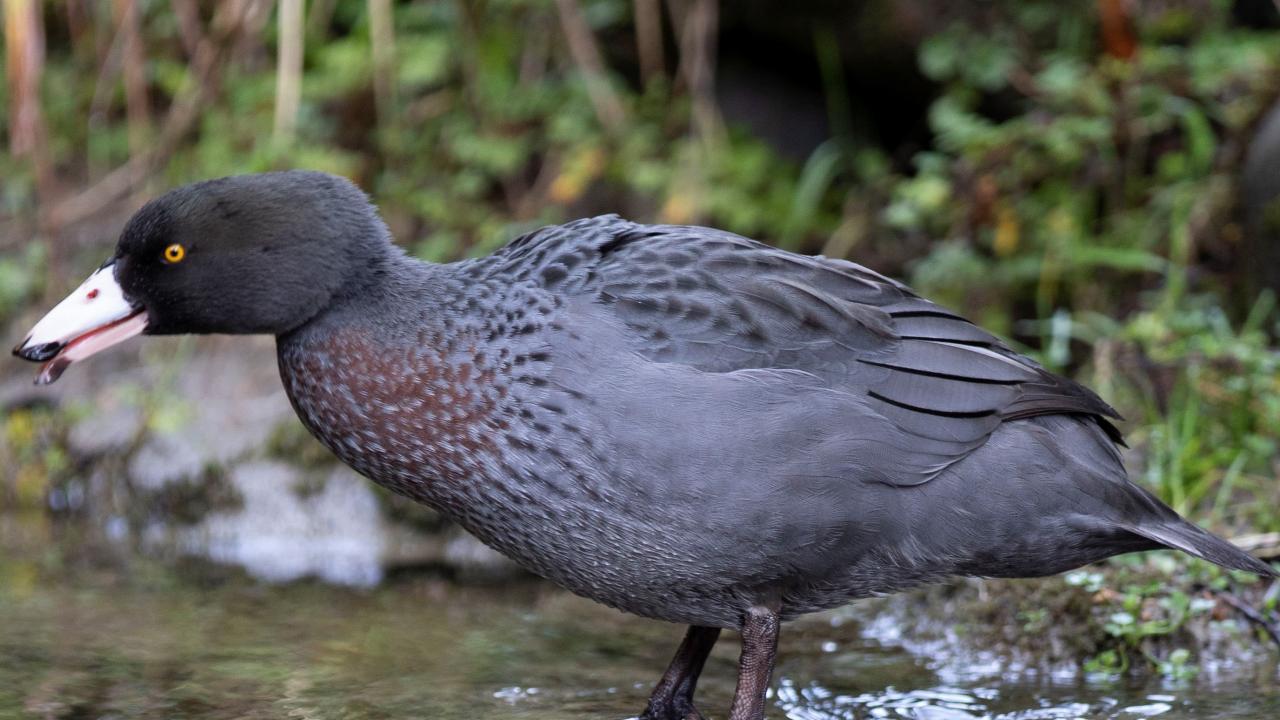 In the past two years, over 80 tonnes of mānuka honey has been lifted off the property. Glenn and Carolyn are the most wonderful, engaging and disarming hosts – as are their gorgeous dogs, Dodge and Boof. Their background in conservation and ecology accentuates the pervasive ethos of sustainability at Retaruke Country Estate. There's an active pest eradication programme in place, primarily geared at safeguarding resident kiwi and breeding whio pairs. You can sponsor your own trap. For every stay, $25 is earmarked for the purchase of traps. Glenn led me on a spectacular tour of the estate, down to Whangairehe Stream, a tributary of the Retaruke River, where a family of whio were frolicking in the gin-clear water and fast flowing rapids, beloved by these ducks. It was an indelible highlight to get so up close with these endangered ducks.
---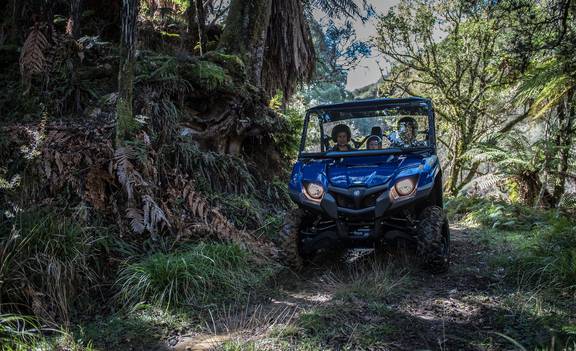 A multitude of activities that can be enjoyed at Retaruke. Mix and match as you like – depending on what whets your appetite. Costs of all on-property activities are included in the quoted rates to stay. You'll definitely want to savour a sumptuous outdoor picnic high on a ridge top or beside a burbling stream, soundtracked by native bird life.
There's horse-riding for beginners or you can enjoy a more gnarly horse trek, for advanced riders, revelling in the remoteness and those colossal vistas. It's also ideal terrain for exploring on an e-mountain bike, while the extra-intrepid can experience free range hunting for wild red and fallow deer, while trout fishing is also very popular.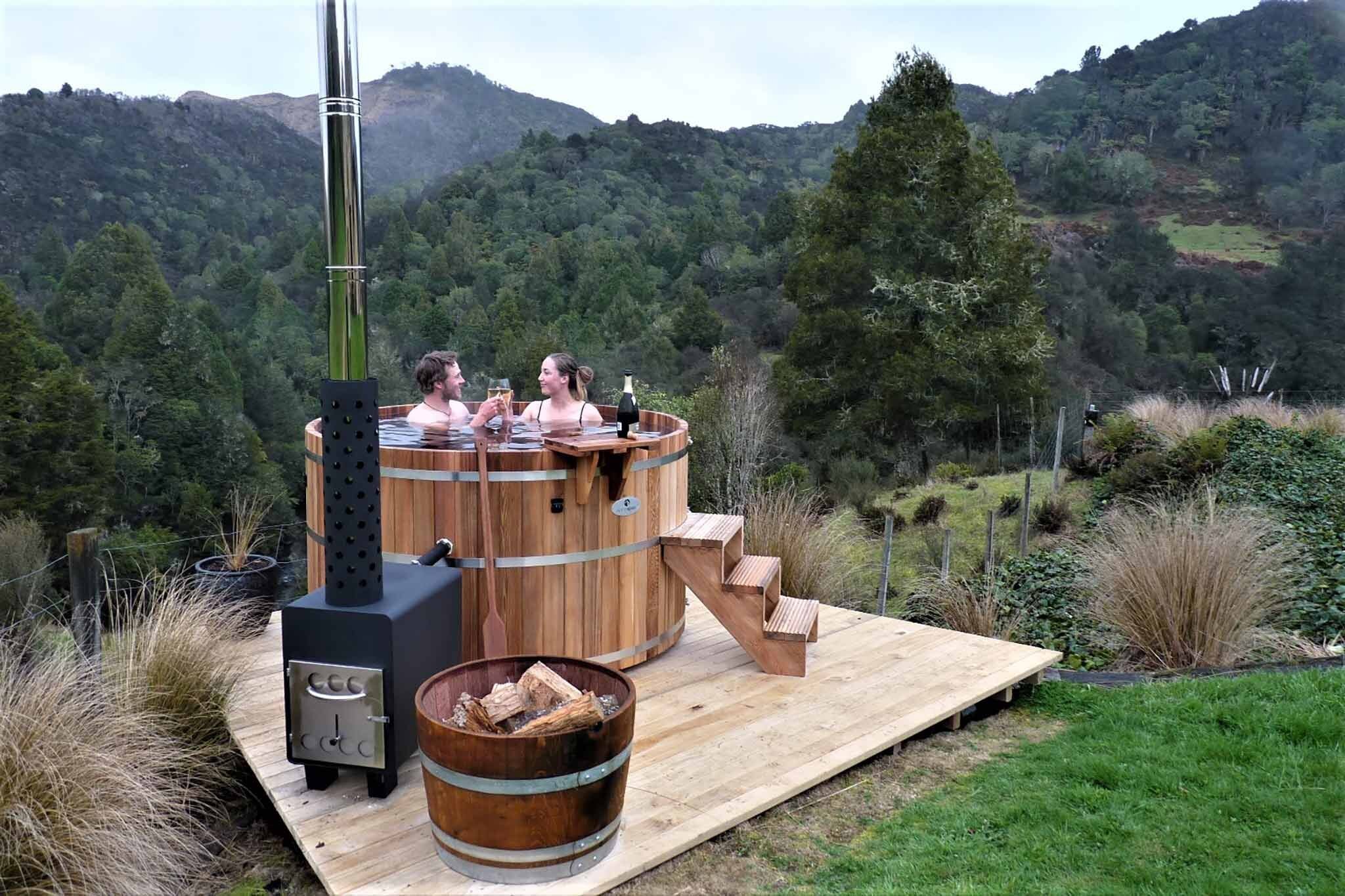 Fancy some idle indulgence? Drink in those views from the ridgeline hot tub. My strong recommendation would be to jump behind the wheel of their all-terrain side-by-side farm vehicle, and enjoy a blast on the off-road trails.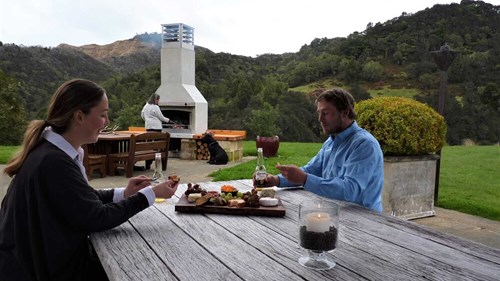 It's like a souped-up golf cart, but extra hardy, tackling those steep slopes like a frisky mountain goat. It's the horizon-wide views that just kept reducing me to audible sighs. The artfully designed lodge was built for owners Warren and Jen in 2000, crafted from honey-hued mudstone blocks shipped from Nelson.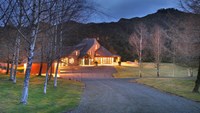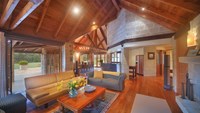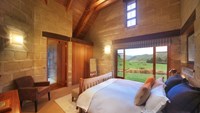 Stylish and spacious, you'll soon feel right at home courtesy of Carolyn's magnificent home-cooked meals, with all the trimmings. I feasted on steak, salmon, venison, the very best home-made bread, supreme summer salads and decadent desserts. The rustic inspired menu changes with the seasons to reflect locally available fresh produce along with carefully aged meats traced from farm to plate. Treat yourself to this blissed-out kingdom unto itself on a tailormade escape. https://retarukecountryestate.co.nz/
---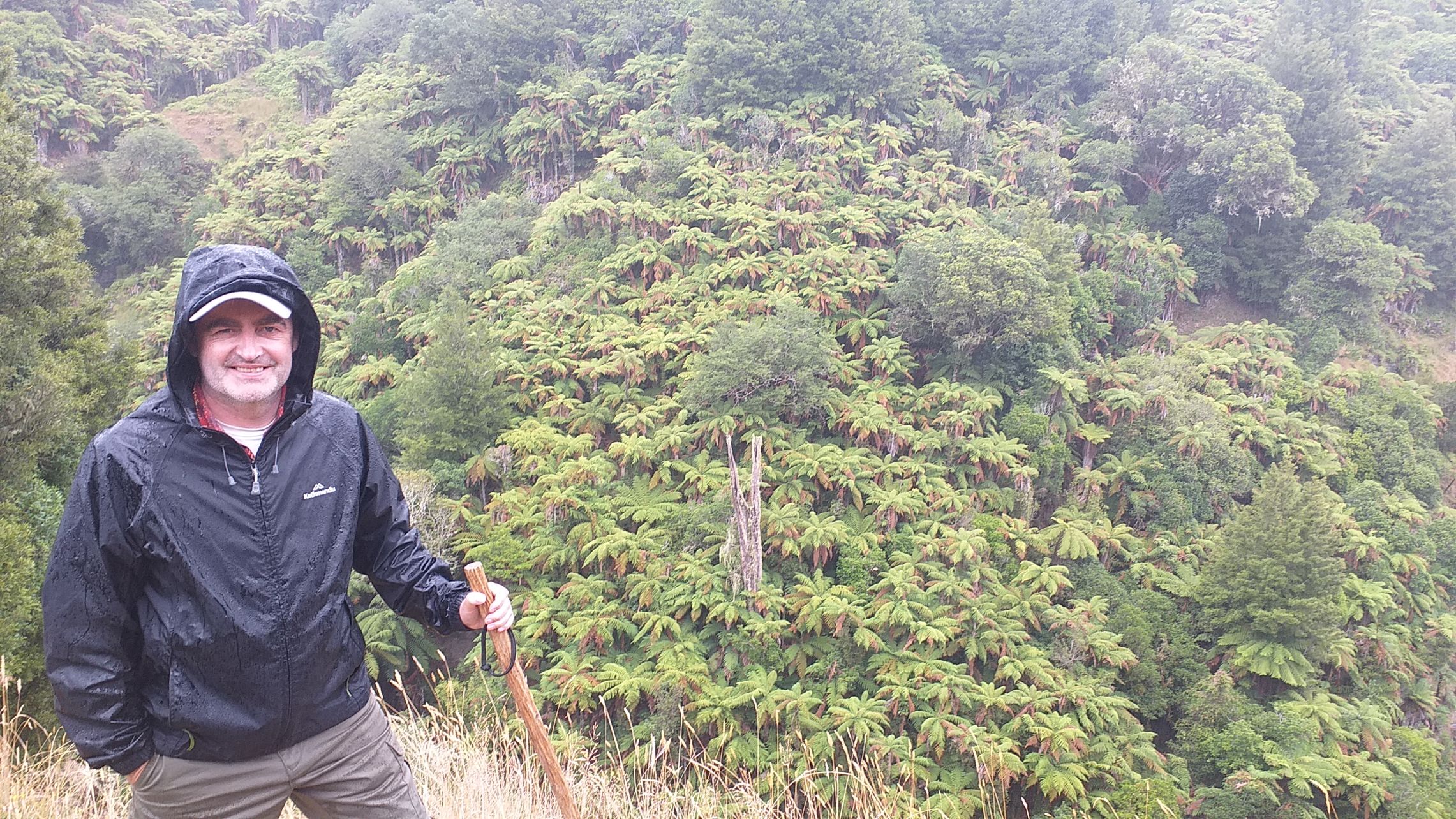 Fancy some leg-stretchers in Tongariro National Park? Lake Rotopounamu is a local favourite. This 5km track circles a beautiful lake wrapped by native forest and adored by twitchers and tree-huggers. So named for its greenstone hue, the lake fills a crater nestled into the western side of Mount Pihanga. Formed by a landslide 10,000 years ago, what makes the forest so special is its trove of primeval podocarps. This stand of forest is true survivor, because it wasn't in the pyroclastic flow zone of Taupo's last eruption, 1800 years ago.
---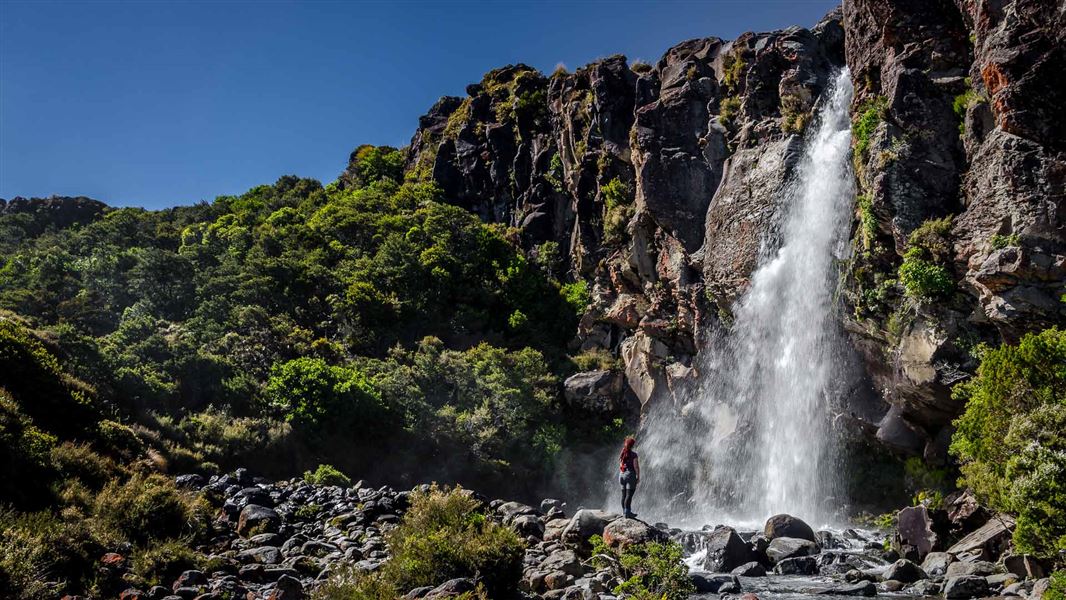 Close to Chateau Tongariro, there's a stack of tasty wee tracks. The Tawhai Falls walk is a heart-stealer, leading you through mountain toatoa and beech forest to a waterfall tumbling over the edge of an ancient lava flow. It's one of two waterfalls used in Lord of the Rings that depicted Gollum fishing, hence its nickname is Gollum's Pool. (Mangawhero Falls, very close to Waitonga Falls, is the other cascade used as a location for Gollum fishing.)
Just behind the Chateau, Taranaki Falls is a return walk for even grander waterworks. Passing through a mix of tussock, alpine shrublands and beech forest, the track wraps around the lower slopes of Ruapehu, with vintage views of Ngauruhoe's symmetrical cone. A flock of native birds, including whiteheads and grey warblers, serenaded my stroll all the way to Taranaki Falls, tumbling 20 metres over the edge of a large andesite lava flow which erupted from Ruapehu 15,000 years ago.
---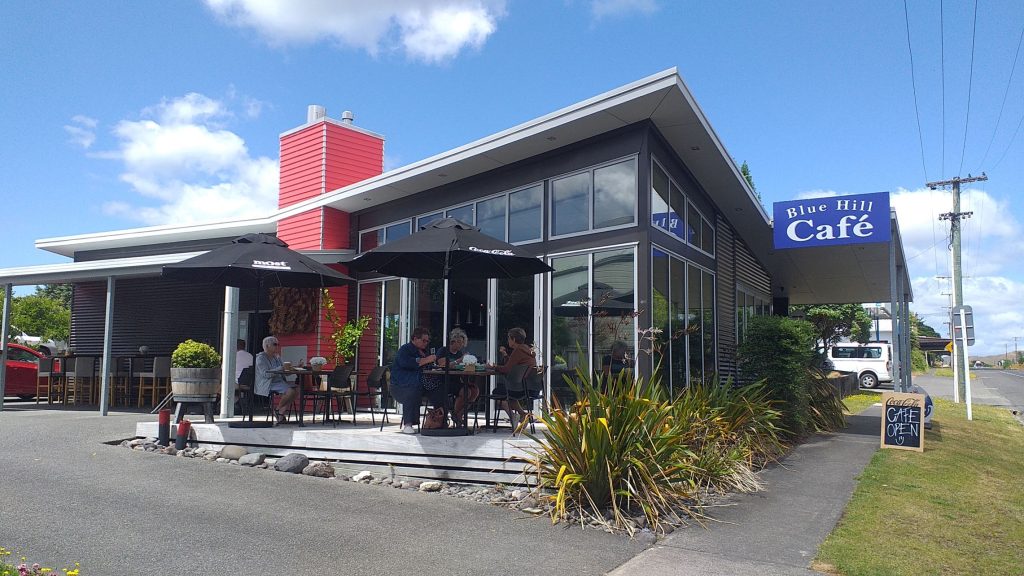 Back in my Ezi Car Rental vehicle, I pointed the Toyota Highlander north from National Park village, passing through Raurimu, to reach the pint-sized village of Owhango. If you're peckish, do not miss the main street hospo gem of Blue Hill Café, nor their moreish lemonade scones. But my principal assignment was to meet up with Sheryl from Rua Awa Lodge and Sally from Owhango Alive to explore Ohinetonga Scenic Reserve, an unlogged native podocarp forest that was saved from the ravages of historic milling. This gorgeous slice of wilderness is on the boundary of Tongariro Forest Park and is one of five national kiwi sanctuaries. It's also home to a vast flock native bird species including the whio (blue duck), dabchick, whitehead), North Island robin and kereru.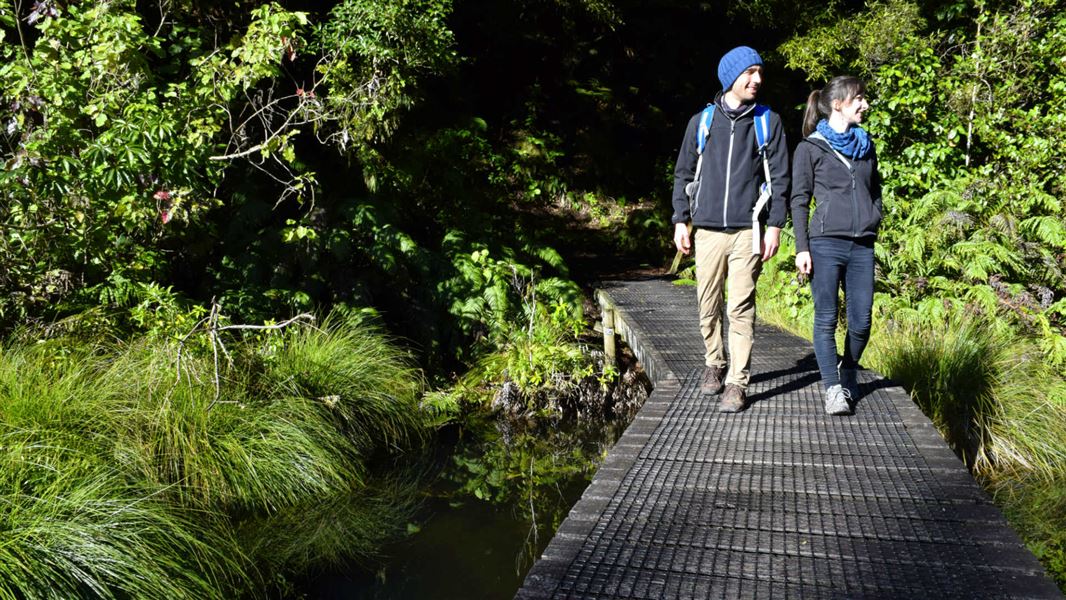 They were out in force on my visit. Ten years ago, Owhango Alive was formed by a group of local residents concerned about the lack of birdlife in the Ohinetonga Reserve. Their tireless endeavours with plant and pest eradication are paying handsome dividends, as is evident by the now voluble birdsong and the nearly 300 traps dotting the trails. After admiring the salivating views of the river and Tongariro Forest from the bridge, we set off on the full 3.8km loop track around the reserve, serving up attractive scenery, a boardwalk crossing of soothing Ohinetonga Lagoon and through the stunningly beautiful forest.
A massive 600 year old totara tree is well worth a photo-stop and a hug. In fact, I ended up canoodling with many trees on the trail. It's official, I'm a tree-hugger. Owhango is a former mill town that flourished in the early 1900s when the main trunk line was completed. This ease of transportation allowed a large scale timber industry to develop. But despite the insatiable demand for timber, the rich forest within Ohinetonga Scenic Reserve was untouched because the area was appreciated for its scenic qualities and was formally recognised as a reserve a century ago. It's a real jewel.
---
I tripped my way around the wondrous Ruapehu region in my trusty Toyota Highlander, courtesy of Ezi Car Rental. Kiwi owned and operated, I thoroughly enjoyed the Ezi experience, where excellent cars, stringent cleaning practices, super sharp prices, and fast & friendly service are all part of the package. Ezi Car Rental operates an extensive network from 25 locations across the country. They're everywhere you want to be. Head to www.ezicarrental.co.nz
The drama and grandeur of Ruapehu is power-packed as a year-round wonderland for outdoorsy adventure. Crowned by the triple volcanoes of the central plateau and the majestic Tongariro National Park, make tracks to the wide open spaces and hospitality charms of Ruapehu. www.visitruapehu.com